online only!

extra 5% off
25% OFF
Save £112.20 - Don't miss out!
GCSE English Literature - exams not included
Get in touch with us and we'll call you back
Get in touch with us and we'll call you back
OUR PASS RATE
GCSEs
(National Average 82.6%)

96
%
SALE

Savings End Midnight Thursday 30th November

SALE

Savings End Midnight Thursday 30th November
GCSE English Literature - exams not included
This course at a glance
Explore over 400 years of English Literature
Develop essential life skills and knowledge
Unlock new career and study opportunities
Achieve an essential and recognised GCSE qualification
Be fully prepared to sit the GCSE English Literature exam
Learn in the comfort of your own home
Studying your GCSE
GCSE English literature focuses on the analysis, debate and critical theorising of literary works including novels, plays and poetry.
Over the course of the programme, you will explore the written form across 400 years. This includes the wit of Shakespeare, the 19th Century novel and modern poetry.
As well as introducing you to classic texts and authors, it will equip you with core reading comprehension and writing skills that will serve you throughout your career and life.
A grade 5 (formerly C) or above in GCSE English Literature is an essential qualification for further education. It can also be a requirement for some degree level studies and employment opportunities such as teaching.
Therefore, if you didn't achieve the grade you wanted or haven't sat the GCSE at all, our online course can help.
Our online GCSE English Literature programme will fully prepare you to sit the official AQA GCSE English literature exam.
Getting Started
Studying your GCSE with learndirect isn't like with traditional colleges. As a leading distance learning institution, all your work is online. So, you never need to worry about making it to class.
Your classroom is wherever you feel you will do your learning best. And class starts when it suits you, not when someone tells you to arrive.
This gives you the freedom to study your GCSE around your existing commitments, as opposed to sacrificing family time to complete your work.
Because the course is online, you can start right away via our online portal. This gives you the choice to decide not only when to study, but how quickly you want to complete the course.
You will also be provided with a tutor to support you throughout your English GCSE. Your tutor will mark your assignments, providing guidance and feedback. They are also on hand to answer questions or clarify anything should you get stuck.
Pursuing your career
A GCSE in English Literature allows you to go on to complete either an A-level, an RQF or an Access to HE Diploma. All of these are key qualifications to equip you to go on to study English or a social science at degree level.
Modules
During your studies you will cover the following modules:
Introduction to English Literature
Poetry
The Nineteenth Century Novel - Jekyll & Hyde
Animal Farm
Macbeth
Exam preparation
Entry Requirements
There are no entry requirements required to enrol on this course.
Average completion timeframe
The average time it takes to complete the course is 18 months.
Exams required
Exams are not included.
Is Membership Required?
No membership is required to enrol on this course.
Extension Rules
£40 for six months, maximum of twice. If expired more than six months ago, or have already had two extensions, then they need to restart the course and pay again.
Course Fees
All course fees, inclusive of all payment plans including our Premium Credit Limited option, must be settled before certification can be ordered.
*You will have access to the course for 24 months.

Assessment
At the end of each unit you will find an end of unit assignment. This is completed online and submitted to your tutor. Once assessed your tutor will return your work complete with its final grade and feedback. Once you've successfully passed each unit you'll be ready to take your exam!
When you feel confident to sit the exam, you will need to find yourself an exam provider, so we'll provide you with a guide on how to find an exam place near to. Alternatively, you can get in touch to purchase the exam from us and add it to your course package.
Qualifications
This course is designed to prepare you for the GCSE English literature exam with AQA. The GCSE in English Literature qualification can enable you to go on to further and higher education programmes and can also help give you access to some universities.
OUR PASS RATE
GCSEs

96
%
(National Average 82.6%)
120
guided
learning hours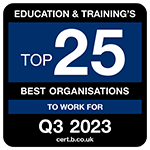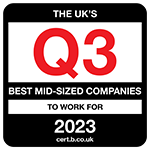 Sign up to our Newsletter