GCSE (9-1) Mathematics Foundation Tier (including exam)
GCSE (9-1) Mathematics Foundation Tier (including exam)
Gain a solid understanding of mathematics
Learn problem-solving and logic skills
Master core skills such as algebra and statistics
Gain your GCSE Maths in under a year
Manage your learning
This course bundle includes all course materials and exams
Studying your GCSE
GCSE Maths is among the most important qualifications you can achieve in your life. Maths, alongside English and the sciences, is one of the minimum requirements for a host of education and employment opportunities.
Studying GCSE Maths is an investment in your future as well as your abilities. This is especially true if you wish to pursue a career in teaching as a 4 (formerly a C) grade is the minimum requirement to start your training.
Moreover, GCSE Maths helps you to develop your problem-solving and logic skills, which you will carry with you always.
During your studies, you will study and understand algebra, geometry, probability and statistics. This will be underpinned with an emphasis on problem-solving so you will have demonstratable knowledge by the time you sit your exams.
GCSE Mathematics can help you to progress onto many further and higher education courses.
Our GCSE Maths course was written by qualified subject specialists who have years of experience in further education. You'll start with a Diagnostic Assessment, which will give us a measure of your current ability level and where you may need some extra help.
Our courses have been created to cater to all ways of learning so however you approach your studies, you will be able to progress.
In addition to the course material, this bundle also includes the exams you need to gain your GCSE Maths. The three papers will touch on every module in the course and you will need to pass all three to get your qualification.
Exams will take place at an official exam centre in May/June. Exam bookings will be made each January for the following May/June by one of our higher education team. Exam location will depend on which centres are open. The team member arranging the exam for each student will always recommend the centre closest to the address of the learner.
The exams are a mix of single-mark and multi-step problem questions.
Getting Started
Studying your GCSE with learndirect isn't like with traditional colleges. As a leading distance learning institute, all your work is online. So, you never need to worry about making it to class.
Your classroom is wherever you feel you do your learning best. And class starts when it suits you, not when someone tells you to arrive.
This gives you the freedom to study your GCSE around your existing commitments, as opposed to sacrificing family time to complete your work.
Because the course is online, you can start right away via our online portal. This gives you the choice to decide not only when to study, but how quickly you want to complete the course. The only specific deadline to work towards is your exam – exam sittings are held once per year in May or June, with a resit opportunity in November for those who meet specific criteria.
You will also be provided with a tutor to support you throughout your Mathematics GCSE. They will be on hand to answer questions or clarify anything should you get stuck, and will arrange a mock exam and two tutorial calls with you at relevant times during your course.
Pursuing your career
A GCSE in maths allows you to go on to complete either an A-level, an RQF or an Access to HE Diploma. All of these are key qualifications to equip you to go on to study maths or a science at degree level.
Modules
GCSE mathematics covers the Pearson GCSE (9-1) Mathematics Foundation Tier specification and includes sections on:
Number – This unit covers using numbers to solve a variety of different problems. You'll use fractions, decimals and percentages, and work with ratios and proportion.
Algebra – In this unit, you'll learn how to use algebra and formulae in different ways, including problem-solving and working with graphs. Once you're comfortable with these skills, you'll learn how to work with quadratic equations.
Geometry – Here, you'll look at 2D and 3D shapes, including circles, triangles and trapeziums. The unit includes using vectors to describe directions and movement, and using rules and formulae to find angles in shapes.
Measures – This unit looks at different ways of measuring, including the use of scales to draw plans or to read maps. You'll look at how to work with speed and density in a variety of contexts and learn how these apply to real life situations.
Statistics – In this unit, you'll learn how to interpret, analyse and compare different sets of data, and how to present your own data to share with others. You'll look at how trends can be predicted and how to ensure that the interpretation of data is trustworthy.
Probability – This unit looks at using probability to describe the chance of events happening. You'll learn how to use the language of probability to explain likelihood, and how to use diagrams, tables and techniques to explore the idea of chance in different situations.
Requirements
Great news! To start this course there are no pre-entry requirements. To start straightaway all you need is a computer, tablet or mobile device and an internet connection!
Assessment
You'll be assessed throughout your learning by our online quizzes and, when you're ready, your tutor will mark a set of mock exam papers for you. Once you've successfully passed each online quiz and your mock, you'll be ready to take your exam!
Tutors & Exams
Tutors and Exams provides examination and assessment facilities primarily aimed at private and home educated candidates.
Tutors and Exams currently have five examination centres located around the country: Bolton, Coventry, Doncaster, St Neots Cambridgeshire and Wimbledon. All are approved for examination delivery by the Joint Council for Qualifications (JCQ).
In addition to their examination centres they also have a dedicated Science laboratory based in Birmingham with the ability to deliver A Level Science practicals all year round and access to another Science laboratory located in London.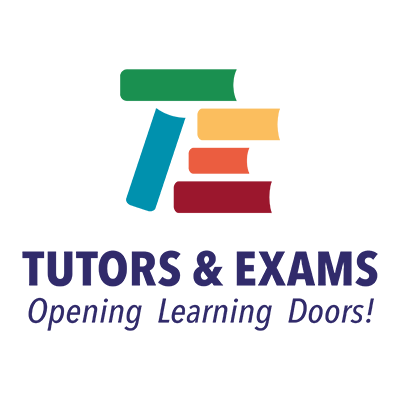 Qualifications
This course is designed to prepare you for a GCSE mathematics exam with Edexcel. Passing the exam will grant you a GCSE in Mathematics, which can enable you to go on to further and higher education programmes and can also give you access to some universities.
Sign up to our Newsletter