GCSE Psychology (including exam)
GCSE Psychology (including exam)
Learn how the human mind works
Understand core psychological principles and behavioural methodologies
Learn about social influence such as conformity and obedience
All course content based on AQA guidelines and specifications
This course bundle includes AQA exams to get your qualification
No entry requirements – start studying today!
Studying your GCSE
Embarking on a GCSE Psychology course is to commit to the study of the human mind and behaviour.
Psychology is a broad discipline which includes many areas of study such as cognitive development, and clinical and social behaviour.
During your GCSE Psychology, you will study memory, perception, communication and social influence. You will have the opportunity to explore neuropsychology, psychological problems and the impact on the human mind.
By the end of the course, you will be able to demonstrate knowledge and understanding of psychological ideas, processes and theories. You will be able to evaluate psychological ideas and make a judgement or draw conclusions based on learned skills.
Included in this course bundle are the two exams you'll need to gain your GCSE. Paper 1 will focus on cognition and behaviour, paper 2 covers social context and behaviour.
Your exams will be at an exam centre near to you. We will aim to find you a place within 50 miles of your postcode, subject to centre capacity and exam availability.
Both papers will include a mix of multiple-choice, short answer and extended writing questions.
A GCSE Psychology qualification will allow you to go on to study the subject and other Social Sciences at A Level and beyond.
Getting Started
Studying your GCSE with learndirect isn't like with traditional colleges. All of our courses are online, so you never need to worry about making it to class.
Your classroom is wherever you choose it to be and class starts when you're ready. That means you can study when it's best for you, not when someone tells you to. This allows you to work your studies around your work and family commitments. You won't ever have to choose between learning and spending time with the kids.
Because the course is online, you can start right away via our online portal. This gives you the choice to decide not only when to study, but how quickly you want to complete the course. The only specific deadline to work towards is your exam – exam sittings are held once per year in May or June.
You will also be provided with a tutor to support you throughout your Psychology GCSE. Your tutor will mark your assignments, providing guidance and feedback. They are also on hand to answer questions or clarify anything should you get stuck.
Pursuing your career
A GCSE in Psychology allows you to go on to study either at A Level, complete an RQF or an Access to HE Diploma. All of which can allow you to go on to study Psychology or another Social Science at degree level.
Modules
During your studies you will cover the following modules:
Introduction to Psychology
Memory
Perception
Development
Research methods
Social influence
Language, thought and communication
Brain and neuropsychology
Psychological problems
Requirements
Great news! There are no entry requirements for the course. You will need access to a computer or tablet and an internet connection.
Assessment
At the end of each unit you will find a Tutor Marked Assignment (TMA). This is completed online and submitted to your tutor. Once assessed your tutor will return your work complete with its final grade and feedback. Once you've successfully passed each assignment you'll be ready to take your exam!
Tutors & Exams
Tutors and Exams provides examination and assessment facilities primarily aimed at private and home educated candidates.
Tutors and Exams currently have five examination centres located around the country: Bolton, Coventry, Doncaster, St Neots Cambridgeshire and Wimbledon. All are approved for examination delivery by the Joint Council for Qualifications (JCQ).
In addition to their examination centres they also have a dedicated Science laboratory based in Birmingham with the ability to deliver A Level Science practicals all year round and access to another Science laboratory located in London.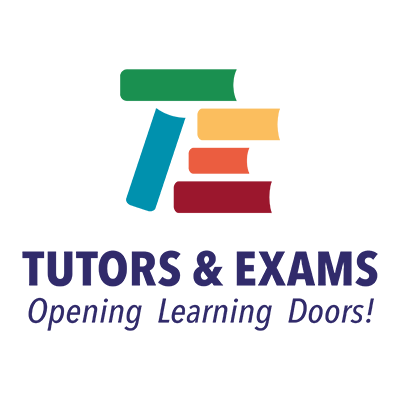 Qualifications
If you decide to take the GCSE exam at the end of this course and pass, you will have gained a GCSE in Psychology. This will enable you to progress to further and higher education programmes.
Sign up to our Newsletter