20% OFF
Save £50.00 - Don't miss out!
Exam Preparation
Get in touch with us and we'll call you back
Get in touch with us and we'll call you back
SALE

Savings End Midnight Friday 29th September

SALE

Savings End Midnight Friday 29th September
Exam Preparation
The course is designed for anyone working towards an examination and who wishes to improve their exam or assessment technique.
The student will be taught how to interpret exam and assessment questions better, understand what the question is asking for, compose an exam preparation plan, devise a revision plan and prepare effectively for examinations.
At the end of the course students will be able to:
Interpret exam and assessment questions better
Understand what the question is asking for
Structure answers according to types of question
Understand what the examiner is looking for
Develop appropriate techniques for different question styles
Compose an exam preparation plan
Assemble relevant fact logically
Improve retention of information
Devise a revision plan
Prepare effectively for examinations
How to Pass Exams
The difference between descriptive, analytical and evaluative type questions
The various styles most students tend to adopt when answering questions
How examiners award marks to your exam scripts
If your exam is a normative or criteria based exam
How much you should write in answer to questions that start with "Briefly explain..." or "Outline..."
What to do if you are unable to complete an answer during an exam
If you can pass an exam if it was not completed due to illness
How you can ensure that you remember facts necessary for an exam
What the difference is in approach when answering mini-cases, case studies and reports
These and many more questions on exam technique are answered in this handy course to exam success for students from secondary school certificate to degree level. A course that is bound to improve your coursework as well as your exam performance.
Modules
Improving your performance - now
Free expression essays
Summaries
Numerical work and illustrations
How examiners mark your work
Case studies, mini-cases and reports
Orals, aurals and practicals
Objective tests
Assumptions, failings and questions
Personal preparation
Getting the right facts
Word power
How to remember information
Revising
Before and after the exam
Entry Requirements
There is no experience or previous qualifications required for enrolment on this course. It is available to all students, of all academic backgrounds.
All course fees, inclusive of all payment plans including our Premium Credit Limited option, must be settled before certification can be ordered.
*You will have access to the course for 24 months.

Assessment
Assessment Method
After each lesson there will be a question paper, which needs to be completed and submitted to your personal tutor for marking. This method of continual assessment ensures that your personal tutor can consistently monitor your progress and provide you with assistance throughout the duration of the course.
What's Included
All study materials
Study Guide
Full Tutor and Admin support
Qualifications
On successful completion of your course you will receive the learndirect Certificate of Completion of Training in Exam Preparation.
Your course certificate will also state the number of CPD points/hours the course is eligible for.
View a sample of the certificate (opens in new window)
learndirect is one of the largest integrated providers of courses and qualifications, training, and employment services in the UK
Each year around 6,000 businesses equip their staff for success with learndirect
learndirect have helped more than 75,000 businesses equip their employees with the skills needed to improve productivity.
Almost 700,000 maths and English test passes have been achieved with learndirect.
300,000 people fulfilled their career ambitions last year with learndirect.
Over 250,000 apprentices have achieved with learndirect.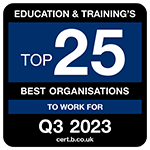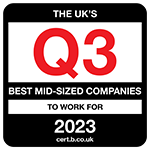 Sign up to our Newsletter