Diet and Nutrition Advisor
Diet and Nutrition Advisor
Overview
We are constantly bombarded by the media with hints and tips for sensible eating habits and the need for eating healthy foods, and it can often seem contradictory. So how do we make sense of it all?
About Our Diet and Nutrition Advisor Course
This paper-based or online Diet and Nutrition course is aimed at enabling students to give clear, concise and no-nonsense diet and nutrition advice, and to educate others on health and wellbeing through diet and nutrition.
The nutrition course will touch crucial areas including nutrients and the digestive system, weight control and management, diets for various populations, and supplements.
Designed to engage the student in research and to think clearly and analytically, this nutrition course will prepare students with the skills essential to advising their clients.
What Can I Do After Taking This Nutrition Course?
Work as a nutritionist or diet and nutrition advisor. Our online nutritionist courses will effectively prepare you to work as a nutritionist or diet and nutrition advisor, earning an average of £30,000*/year. After successfully completing this course, you could work in a health food shop, for a nutritional medicine company, in a fitness centre, as a nutrition journalist and more.
Start your own business. After successfully completing our Diet and Nutrition Advisor course, you will be sufficiently qualified to start and run your own private practice as a nutritionist or diet and nutrition advisor.
*Source: Mysalary.co.uk, Sept. 2012
Diet & Nutrition Course Syllabus
The digestive system
Lifestyle & its effects on diet
Digestion and absorption of foods
The concept of healthy eating
Consultation & record cards
Food energy values
The Nutrient groups
Metabolism & exercise
The balanced diet
Deficiencies & disorders
Sources & functions of the nutrient groups
RDAs and RNAs
Meal planning & population groups
Allergies & intolerances
For a more detailed syllabus on this course, click here
Modules
Assessment Method
After each lesson there will be a question paper, which needs to be completed and submitted to your personal tutor for marking. This method of continual assessment ensures that your personal tutor can consistently monitor your progress and provide you with assistance throughout the duration of the course.
What's Included
All study materials
Study Guide
Full Tutor and Admin support
The course fee includes the awarding body registration and certification fee (valued at up to £30.00).
What is NCFE
NCFE is the UK's longest established awarding body, recognised as a highly professional and responsive organisation, committed to maintaining excellent customer service and a friendly approach.
NCFE is recognised as an awarding body by the qualification regulators ('regulators') for England, Wales and Northern Ireland. The regulators are the Office of the Qualifications and Examinations Regulator (Ofqual) in England, the Department for Children, Education, Lifelong Learning and Skills (DCELLS) in Wales and the Council for Curriculum, Examinations and Assessment (CCEA) in Northern Ireland.
Accreditation by NCFE is a guarantee of quality. It means that the college has been inspected and approved by an independent and experienced education professional and is quality audited biannually by NCFE. The centre delivering the programmes has been licensed by NCFE on the basis of its own quality systems. At the end of an accredited course, successful learners will also receive an NCFE Award certificate of achievement.
For more information on this award, click here
Professional Membership
This qualification has been fully accredited by the Federation of Holistic Therapists (F.H.T) for Full Membership.
Once you have successfully completed this course and gained your Nationally Recognised Award, you will be eligible to apply for Full Membership to the F.H.T, the largest association in the UK representing professional therapists.
For more information on the associated benefits of F.H.T Membership, please click here.
Requirements
There is no experience or previous qualifications required for enrolment on this nutrition course. It is available to all students, of all academic backgrounds.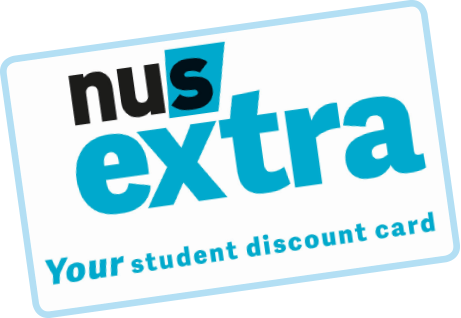 Get your NUS Extra card
All professional development students are eligible for the NUS Extra card, which gives you access to over 200 UK student discounts with brands like Co-op, Amazon and ASOS. Apply and find out more at http://cards.nusextra.co.uk/

Deko loans

Our 3 year 0% loans are provided by our partners Deko. Loan applications are processed over the phone with a member of our team and a decision can be provided within a matter of minutes.
All loans are subject to status & and Credit check Call now to speak to a member of the team 0800 101 901.