Get in touch with us and we'll call you back
Get in touch with us and we'll call you back
Basic Maths
Has Maths always been a problem for you? This Basic Mathematics course deals with a number of basic mathematical concepts that will be used during your study and/or work life. When you have worked through this unit you will be able to:
Understand the number system and relationships between sizes of objects
Appreciate and work with some basic elements in algebra and algebraic manipulation
Solve simple and simultaneous equations and transpose equations
Apply rounding rules to the results of calculations
Calculate binomial coefficients
Use an extended set of calculator functions
How does the course work?
As with any distance learning course we offer, you will be able to learn from the comfort of your own home. There will be no time constraints and no need to fit your studies around a busy college schedule. You can manage your basic mathematics studies around family life or a full-time job.
Easy to access course materials and an interactive online portal means you can make the most of the content we provide. You will also have access to learndirect tutors via email, phone, or through the online portal. You will also be able to interact with other students, share questions and discuss the topic you are studying.
Modules
Section 1 - Numbers
Our Number System
The Number Line
Counting Numbers
Parts of Counting Numbers
Rounding
Comparisons of Numbers
Percentages
Summary
Section 2 - Algebra
Letters for Numbers
Indices, Powers and Exponents
Basic Rules for Products Involving Indices
Sequence of Operations
Directed (or Signed) Numbers
Manipulating Arithmetic Fractions
Multiplication and Division in Algebra
Use of Brackets
Summary
Section 3 - Equations and Coefficients
Simple Equations
Changing the Subject of a Formula
Simultaneous Equations
Expanding Brackets
Coefficients
Inequalities
Summary
Section 4 - Using a Calculator
Basic Calculations
The Square Root Function
The Square Function
The General Power Function
The Factorial Function
The Scientific Notation
Use of the Memory Facility
Combination of Functions
Summary
Entry Requirements
Please note that online access is required in order to complete this basic mathematics course.
All course fees, inclusive of all payment plans including our Premium Credit Limited option, must be settled before certification can be ordered.
*You will have access to the course for 24 months.

Assessment
Assessment for this basic mathematics course is online through our Virtual Learning Environment. Learners are required to submit one assignment after their first unit followed by a 'Final' paper.
Endorsement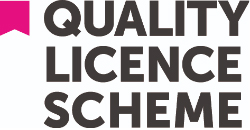 At the end of this course successful learners will be given the option to receive a Certificate of Achievement from the Quality Licence Scheme and a Learner Unit Summary (which lists the components the learner has completed as part of the course).
Level 2 Basic Maths Certificate of Achievement
The course has been endorsed under the Quality Licence Scheme. This means that learndirect has undergone an external quality check to ensure that the organisation and the courses it offers, meet defined quality criteria. The completion of this course alone does not lead to a regulated qualification* but may be used as evidence of knowledge and skills gained. The Learner Unit Summary may be used as evidence towards Recognition of Prior Learning if you wish to progress your studies in this subject. To this end the learning outcomes of the course have been benchmarked at Level 2 against level descriptors published by Ofqual, to indicate the depth of study and level of demand/complexity involved in successful completion by the learner.
The course itself has been designed learndirect to meet specific learners' and/or employers' requirements which cannot be satisfied through current regulated qualifications. The Quality Licence Scheme endorsement involves robust and rigorous quality audits by external auditors to ensure quality is continually met. A review of courses is carried out as part of the endorsement process.
The Quality Licence Scheme is part of the Skills and Education Group, a charitable organisation that unites education and skills-orientated organisations that share similar values and objectives. With more than 100 years of collective experience, the Skills and Education Group's strategic partnerships create opportunities to inform, influence and represent the wider education and skills sector.
The Skills and Education Group also includes two nationally recognised awarding organisations; Skills and Education Group Awards and Skills and Education Group Access. Through our awarding organisations we have developed a reputation for providing high-quality qualifications and assessments for the education and skills sector. We are committed to helping employers, organisations and learners cultivate the relevant skills for learning, skills for employment, and skills for life.
Our knowledge and experience of working within the awarding sector enables us to work with training providers, through the Quality Licence Scheme, to help them develop high-quality courses and/or training programmes for the non-regulated market.
*Regulated qualification refers to those qualifications that are regulated by Ofqual / CCEA / Qualification Wales
To view a sample of the Certificate of Achievement, please click here.

Sign up to our Newsletter