Animal Welfare Officer Level 3 Diploma (RQF)
Overview
Key Points
Learn about animal welfare issues and legislation
Identify and help animals at risk
Recognise and respond to animal hoarding
Qualify as an Animal Welfare Officer
Optional practical training day
Gain an Ofqual approved qualification
Studying Your Diploma
If you're passionate about the health and well-being of animals, the Animal Welfare Officer Level 3 Diploma provides a starting point from which to effect change.
Whether you're new to the industry or already working within it, you can become qualified to protect animals at risk of harm.
Develop the skills needed to work alongside councils and inspect and license Animal Activity businesses.
Gain a comprehensive understanding of the issues that negatively impact the lives of companion animals. You'll learn about animal transportation, hoarding, behaviours and environmental enrichment.
Once you qualify you can secure a job that allows you to take a stand against abuse and neglect.
This course can be studied from home over a two year period. However, the flexibility of online learning means most students have the course completed within 12 months.
Getting Started
learndirect is a leading UK distance learning provider. This Animal Welfare Officer Level 3 Diploma is recognised and regulated by the Office of Qualifications and Examinations Regulation (Ofqual). This means it meets the Animal Activity Licensing requirements needed for Animal Welfare Inspectors.
It has been designed to provide you with essential knowledge about the welfare, care and vital requirements for companion animals.
You can learn around your existing job or family commitments, as this course is provided completely online.
You will be assigned a dedicated tutor who can advise and guide you through the course, as well as provide constructive feedback on assignments. This ensures you are on the right track with your education and better prepared to safeguard animal welfare.
There are flexible payment methods available and you can start learning from the moment you enrol. You can start working towards a life-changing career in animal safety today!
Modules
Animal Welfare Officer Level 3 Diploma Modules
This course comprises of 9 compulsory units.
Unit 1: Companion Animal Transportation
On completion of this unit you will:
Understand the responsibilities of transporting companion animals
Understand appropriate handling, restraint and transport methods
Know how to correctly handle animals in fear, pain and distress
Unit 2: Advising the Public
On completion of this unit you will:
Understand how to provide pet care advice for a range of animal species
Know how to report cases of cruelty or neglect
Understand the importance of record keeping
Unit 3: Understanding Animal Cruelty and Interpersonal Violence
On completion of this unit you will:
Understand the relationship between companion animal cruelty and interpersonal violence
Understand the aspects of reporting non-accidental injury to animals
Understand the importance of sharing information between community service providers
Unit 4: Equipment Storage and Record Keeping
On completion of this unit you will:
Understand the equipment responsibilities for Animal Welfare Inspectors
Know how to currently use and manage equipment
Understand how to maintain accurate records
Unit 5: Understanding Animal Hoarding
On completion of this unit you will:
Recognise the different types of animal hoarders
Understand how to provide intervention
Understand how to monitor, report and combat hoarding
Understand how agencies and organisations manage hoarding recurrence
Understand the relationship between intervention strategies and hoarder types
Unit 6: Animal Care
On completion of this unit you will:
Understand the appropriate care and welfare companion animals should receive
Recognise the signs and causes of ill health and disease
Understand how to prevent infection and disease transmission
Understand the nutritional requirements for a variety of companion animals
Understand how to correctly store food and medication
Unit 7: Animal Behaviour and Environmental Enrichment
On completion of this unit you will:
Understand companion animal behaviour and environmental enrichment
Know how to improve the environment of animals so behavioural issues are avoided
Recognise companion animal stress indicators and body language
Unit 8: Inspecting Sites
On completion of this unit you will:
Understand how to advise on animal welfare and accommodation improvements
Understand how to formulate and check written policies and procedures
Understand staff supervision and training requirements
Unit 9: Animal Welfare Legislation
On completion of this unit you will:
Understand the legal requirements relevant to the sector
Understand how to ensure the correct welfare of animals in line with legislation
Understand how the legislation benefits the welfare of animals
Requirements
This course is open for all to study, providing that students are at least 16 years of age. No prior experience or qualifications are required.
The qualification includes an optional practical training day. Where you will receive hands-on training and the opportunity to apply your learning.
The approximate time required to complete the course is 278 hrs.
Assessment
As this course is provided through distance learning, you will complete the work and assessments online from home.
There are no exams, instead, your understanding will be assessed through a variety of tasks. Each unit will encompass quizzes, essays, activities and research, along with other assessment methods. These are designed to ensure you understand the learning outcomes of each module.
There is also an optional practical training day included in this course, where students will benefit from hands-on training.
Qualifications
Open College Network West Midlands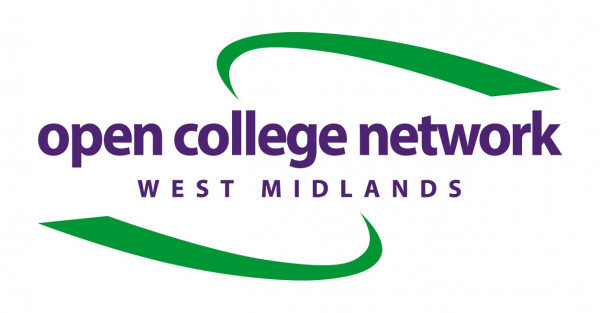 Upon successful completion of this course you will be awarded the Animal Welfare Officer Level 3 Diploma (Qualification Number: 603/4252/3)
Open College Network West Midlands are a national Awarding Organisation, regulated by Ofqual, the Quality Assurance Agency for Higher Education (QAA) and Qualifications Wales, to develop and award nationally recognised qualifications.
Open College Network West Midlands work in partnership with employers, training providers, colleges, universities, schools and voluntary and community organisations to offer vocational credit-based qualifications, Access to Higher Education Diplomas and quality assured Customised Accreditation that enables learners gain employment or to progress into further learning and Higher Education. They also Quality Endorse organisations internal training and skills delivery.
Developing your career
This Ofqual recognised and accredited course teaches students what they need to inspect and license animal activities businesses in line with regulations.
Whether you are already working in the industry or have a love for animals and want to make a difference. This course gives you the knowledge and ability to take action to protect and improve animal welfare.
Students who successfully complete the course can progress to further study in animal care and welfare. You will also become eligible for employment in the sector with local councils. Applying for roles such as an Animal Welfare Officer or using the qualification to train as an RSPCA Inspector.
Animal Welfare Officers can progress in the industry with experience. Advancing to inspector level, where they can move into several specialisations such as; equine officer, wildlife officer, rescue co-ordinator, specialist trainers. Roles in which you could earn up to £27, 900 per year.