If you're considering becoming a Foot Health Practitioner, you're no doubt looking at the best ways to get qualified. There are so many ways our feet can become subjected to infection or injury. This is why it's so important for practitioners to be educated on the complexity of foot health, so they can help people improve and overcome these conditions.
As such a practical, hands-on job, it's hard to see how you could train for it in any environment other than the classroom. However, online courses in foot health like the Foot Health Care Practitioner (RQF) Diploma Level 3 are an excellent way to qualify for this career path.
These online foot health care courses allow you to study on your terms, so you can qualify as a Foot Health Practitioner comfortably around your other commitments. Rather than having to juggle everything around going into full-time classroom learning.
That's not to say you won't gain the essential hands-on skills to hit the ground running once you qualify. This course makes sure you're ready for the working world upon completion, and that requires practical learning.
Find out more about why this style of course is so beneficial and how practical learning is incorporated into foot health practitioner courses online below.
Study Foot Health Theory in Detail
To become a successful Foot Health Practitioner, you need to know everything there is to know about feet. This requires in-depth study of the anatomy and physiology of feet, plus the entirety of health-related issues that can affect them.
To ensure you're equipped with the knowledge required, this course covers key health-related topics in detail.
Modules you will study include:
Anatomy and Physiology
Learn all about the relevant principles of Anatomy and Physiology in relation to foot health care. You will understand the importance of measuring blood pressure for foot health care, be able to check the circulation of the lower limb and understand circulatory disorders of the lower limb.
Infection prevention and control for foot care practitioners
Study the causation of infections of the feet which helps you understand how infection can spread, how to maintain hygiene when administering foot care, how to use sterilisation methods and how to dispose of waste safely in a foot healthcare environment.
Understanding pathologies and treatments for foot health care
Gain an understanding of the structure and function of the skin, the importance of nutrition for skin health, disorders and conditions which affect the skin of the foot, dermatological pathologies of the foot and the structure, function of nails and dystrophies of the foot. You will also learn about the importance of nutrition for clients' nail health.
Managing Foot Care for Diabetic
Learn about the regulation of blood sugar levels, complications due to diabetes being uncontrolled, how to support clients with diabetes and be able to explain the importance of recording all treatments and discussions in line with legal requirements.
Preparing for Clinical Practice
Complete an assignment that consolidates your learning in other modules to evidence your progress in preparation for practical training.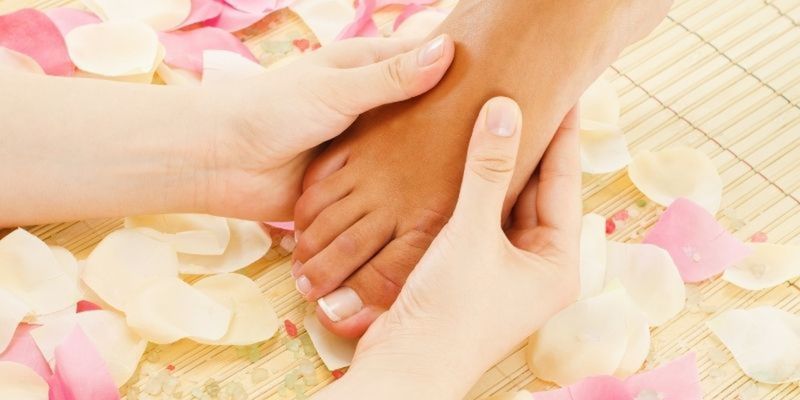 Learn How to Launch Your Career
Not only do you study modules that prepare you to care for feet and treat various foot-health conditions, you will be taught exactly how to run a successful foot health business.
As soon as you successfully complete this qualification, you can start practising as a Foot Health Practitioner. To give you the best chance of success the course is designed to teach you not only how to plan your business, but how to set it up and run it logistically going forward.
You will be taught everything from how to plan a foot health care business to the steps involved in assessing a business opportunity. As well as the business logistics of setting up a practice for foot health care.
This way, you will be able to launch your career the way you want it as soon as you're ready.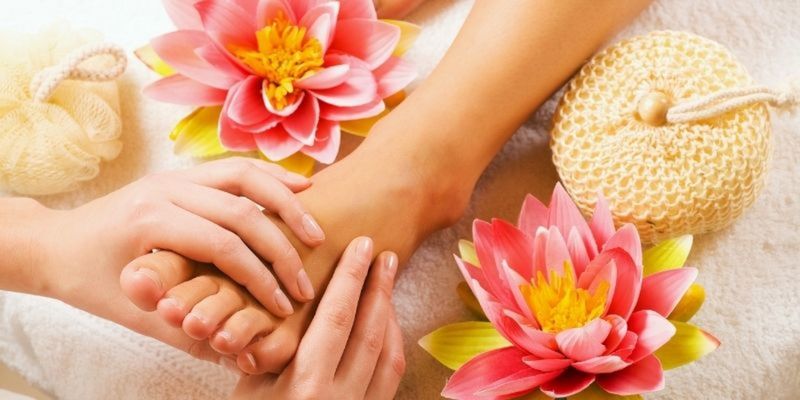 Study on Your Terms
Undoubtedly the main draw of this course besides its content is the fact you can study it from wherever is best for you.
You won't need to commute to college every day to obtain your education and there's no need to stick to a set timetable. This flexibility allows you to complete your course workload whenever it suits you.
Not only does this mean you can work through the materials at your pace, you can study comfortably alongside work or family care commitments. This is why online foot health courses like this make your transition to a career as a Foot Health Practitioner much more feasible.   
Gain Essential Hands-on Skills
While the majority of your foot health practitioner course is online, practical training is also incorporated to make sure you have the skills to perform well in your role.
You will put what you've learnt into practice at a state-of-the-art training facility. During your training, you will work on real patients under the supervision of qualified and practising Foot Health Care Practitioners. Taking on board the advice and guidance of established professionals within the industry.
This training will take place over a 5-day period, giving you the chance to gain work experience in a way that is convenient and manageable for you.
Study Foot Health with learndirect
By choosing to study a foot health practitioner course with learndirect, you will become privy to a host of student benefits.
Not only can you learn on your terms, you will receive dedicated tutor support and have the ability to spread the cost of your course fees over a manageable timeframe. All of which helps makes qualifying as a Foot Health Care Practitioner accessible to anyone.
So, if you've toyed with the idea of taking your career in this direction, you can confidently take the first step today. Call our Course Executives for more information on 01202 006 464 or contact them directly online. Otherwise, you can click to view the Foot Health Care Practitioner (RQF) Diploma Level 3 in more detail below.