A career in nursing can be extremely rewarding for caring individuals that wish to help others. Of course, nursing requires you to have a deep understanding of healthcare, but you'll also be a support system for patients as well. 
As a Nurse, you'll be in charge of making sure patients are comfortable and at ease throughout the treatment. Not to mention helping families understand and adapt to any changes that a patient's stay in the hospital may bring. 
The National Health Service (NHS) is currently seeking to fill over 40,000 nursing vacancies, so there's ample opportunity for employment in newly qualified Nurse jobs across the UK. 
Within nursing, there is also the opportunity to specialise in a broad range of areas. As a Nurse specialist, you could go into mental health nursing, support the community as a Community Nurse, or become a Nurse Practitioner, to name but a few. 
So, if you're considering a career as a Nurse, now would be an ideal time to start your Nurse training.  
Whatever your current situation and academic experience may be, you can still realise your ambitions and assume the role of a Nurse. If you have the determination to succeed, then just follow the route into nursing that's right for you. 
Read on to find out what options you have when choosing a course to get into nursing. 
Nursing Courses University 
To become a qualified Nurse, you must study a nursing course at degree level. Completing undergraduate nursing courses is a requirement to practice nursing legally in the UK. This is because completing this level of nursing course makes sure you have the in-depth knowledge needed to properly care for patients. 
Nursing apprenticeships are also a possible route into a nursing career. You'll learn during on the job training whilst also having to study towards a qualification. This is a great option if you prefer hands-on education, although, it can be tough finding an employer to take you on. 
This is why the most common route into nursing is through university nursing training courses. A degree in nursing usually lasts 4 years and must be certified by the Nursing and Midwifery Council (NMC). It's worth noting that nursing course entry requirements will vary, as each university can set its own criteria. 
Most university nursing courses will require GCSE English, Maths and preferably Biology as well. It's a standard requirement for most universities to ask for Maths and English GCSEs grade C/4 or above. This is to prove you have the literary and numerical capabilities to work at a high standard of learning. 
Assuming you have GCSEs then you'll still need to carry on with your education before applying for nursing courses at university. The good news is there are a few options in further education that can get you into a nursing degree programme.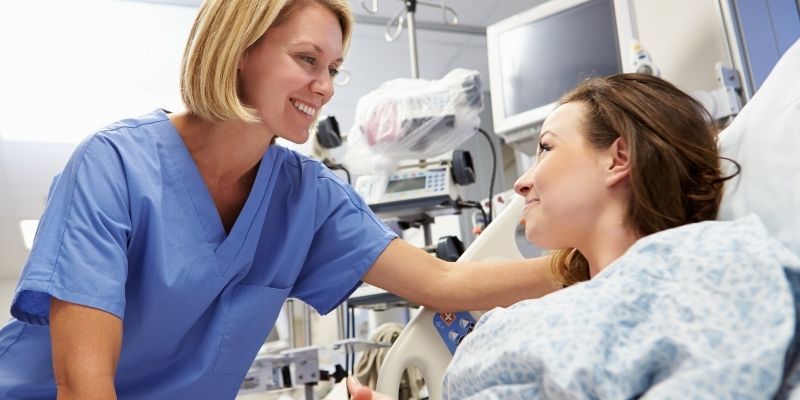 Nursing College Courses: A Levels 
A-levels are the most common route into university for UK students, with most universities asking for 2 (preferably 3) A Levels to apply for their courses. In terms of university nursing courses, most universities will expect one of your A Levels to be in Biology, with the second (and third) in a subject relevant to nursing. 
By already covering aspects of human biology, studying Biology puts you in a good position to be accepted onto a nursing degree. Social sciences such as Psychology or Sociology are also considered relevant areas of study. The Sciences are obviously a logical choice too but aren't considered essential for a nursing degree. 
The great thing about A Levels is that you can study a range of subjects to make your learning more well-rounded. As you'll be covering a lot of different topics that you're interested in, the overall experience could be more enjoyable. 
However, it can be time-consuming to get all the relevant qualifications you need for your nursing degree this way. It would take you 2 years of full-time study at a physical college to get three A Levels. 
An alternative you have in this case is to study the A-Levels you need for nursing online. Online learning gives you the opportunity to complete these courses in a shorter timeframe. Most online students complete their courses within a year! 
Access to Nursing Course
An Access to Higher Education Diploma (Nursing), or an Access to nursing course as it is otherwise known, is a great alternative to traditional pre-nursing college courses. It's a Level 3 qualification so is the equivalent of A Level study. 
Though, instead of taking multiple courses, you only need to take one, which is ideal if you want to become a Nurse as quickly as possible. The Access to nursing course is designed for anyone who wants to get into nursing but lacks relevant qualifications. As such, the course content focuses directly on this vocation and getting you prepared for the next stage of your nursing education. 
The course is fully accredited and will cover everything you need to know ahead of your undergraduate studies including: 
Cell biology 
The digestive system 
Growth and development 
Approaches to health 
Human disease and prevention 
The nervous system 
The course content is purposely highly relevant to the nursing profession to give you the best possible start at university. Another benefit is it also has modules dedicated to study skills should you have been out of education for some time. 
While most universities accept the Access to nursing course, some do not, so it's always recommended you double-check with your desired university before applying.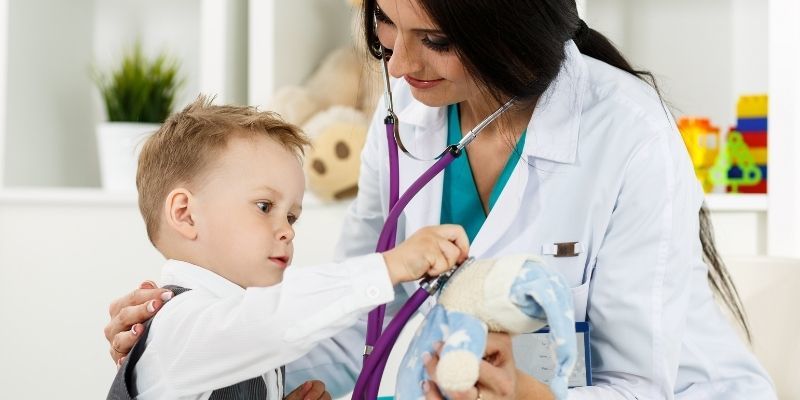 Nursing Foundation Course 
A foundation degree is not dissimilar to the Access to nursing course, as the focused course content aims to get you onto an undergraduate degree programme. The main difference is the cost of the course which is substantially more. 
The entry requirements for nursing foundation courses are more lenient, and even list verifiable work experience as a potential route in. Making this a great option for those working in entry-level roles in healthcare who find their feet and decide to learn how to become a Nurse.  
Postgraduate Nursing Courses 
If you have already completed a degree in a related subject to nursing, then you may be eligible for postgraduate nursing courses. The related subject to nursing could be either a BSc or a BA. 
A postgraduate nursing diploma takes just 2 years to complete, after which you'll be a fully qualified Nurse. 
Study Nursing Online 
The above has hopefully explained the options available for any learner who is considering becoming a Nurse and changing their career. Evidently, there isn't a one size fits all route into nursing, so you'll have to decide what works best for you. 
All you need to bear in mind is that with determination and dedication you can achieve your ambitions of becoming a Nurse at any point in your life. Even if you're 20 years into a career, it's never too late. 
So, if you're ready to start learning, have a look at our online courses related to nursing today. As the leading UK online course provider, learndirect gives you the option of studying relevant A-levels or the Access to nursing course online. 
You will also benefit from expert tutors who are on hand to guide you through your studies, as well as flexible payment options to help you spread the cost of your education. 
For more helpful tips on how to prepare for your online studies read our blog here. Otherwise, get in touch with our Course Executives on 01202 006 464 to find out more, or click below to enrol now.