When it comes to choosing the path you will follow in life, university is a common route many people take. Completing a degree is a great way to study a subject you're passionate about. It can also help you access certain professional roles and advance in your career among other things.
However, it's not the only option available. If for whatever reason you don't like the idea of university, there are alternative routes you can take to employment.
Many excellent careers can be accessed without going to university. Some of which you can go into with other types of qualifications, experience and even just the enthusiasm to learn.
Apprenticeships
Perfect for the hands-on learner. Apprenticeships allow you to work towards qualifications by learning on the job. They are offered at various levels depending on the qualification you're looking to achieve. Which is great if you need to work towards a professional role but hate the idea of being stuck in a classroom.
There is an element of academic study, usually you will go to a training centre or college one or two days a week. However, the rest of your time is spent gaining workplace skills and learning from other seasoned professionals in the industry.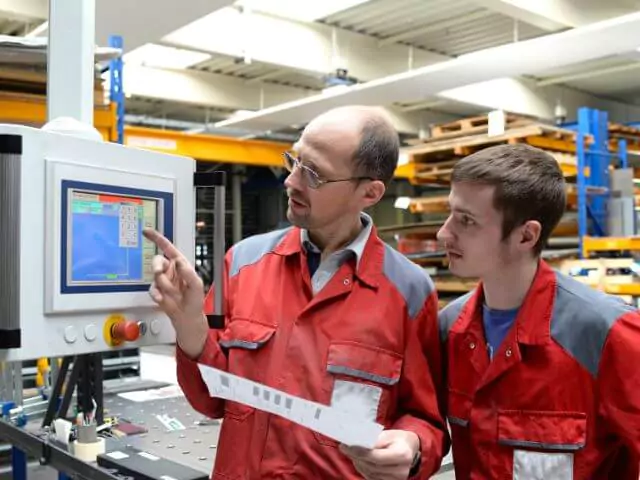 Internships
While many internships are offered to graduates, some are open to people without a univeristy degree. Internships are a paid period of work experience that allow you to get a feel for a role or industry you'd like to work in. While gaining valuable workplace skills.
Many companies are adopting internship programmes as a way to recruit full-time team members. That way, both the employer and prospective employee have a trial period before committing to permanent employment.
Besides potentially leading you into a great employment opportunity, internships are also an excellent way to network and gain industry connections.
Foundation Degree
This is a great option if you want to study for a qualification but you're not able to commit to a full degree programme.
A foundation degree lasts only two years if studied full-time, shorter than your typical 3–4-year degree. You'll come out with the equivalent of two-thirds of a full degree.
When it comes to the end of your foundation degree, you can move into employment in your field. You can also choose to 'top up' your qualification and gain a full degree if and whenever you're ready to.
Work For Yourself
Another option that is gaining more popularity in recent years is to work for yourself. Since 1975, the number of self-employed people in the UK workforce has risen from 8% to over 14%.
With the modern world giving rise to alternative ways of earning a living, more people are jumping at the chance to be their own boss. Now, influencers, travel vloggers and drone videographers are just some of the new jobs you can do without qualifications.
These career moves typically require you to gain a following of some sort to gain traction. Or build credibility and a reputation by posting examples of your work in places where it will get noticed. Otherwise, there are many traditional routes in self-employment that you can take. So long as you're willing to put in the hard work to get your business off the ground.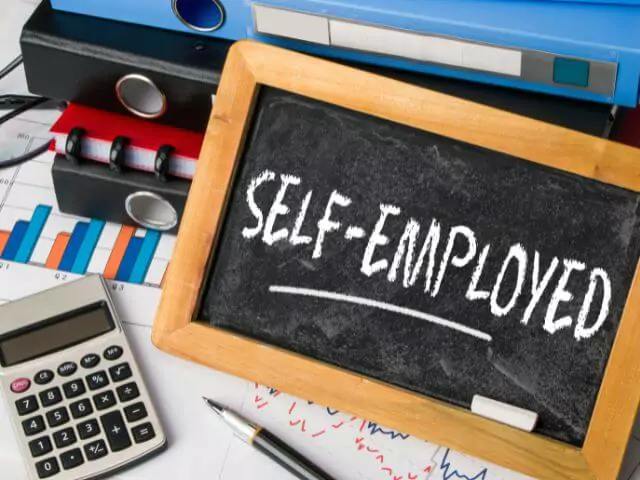 Take a Gap Year
For many people, it's too soon to decide what they will do for the rest of their lives when they've finished their A Levels. Choosing your career path isn't a decision that should be taken lightly. So, there's nothing wrong with taking some time to think about it.
A gap year can be a great way to take a step back from the situation and gain new perspective. You could travel and experience new cultures, work to earn some money or take on voluntary opportunities to broaden your horizons and try something new.
Whatever way you spend it, taking a year off can help you get to know yourself and get a better idea of what you want from life.
Study An Online Course
If you need to gain qualifications but want to study on your terms, online courses are a great option. They remove the set structure of education and allow you to qualify faster. Which gets you into your ideal career quicker than studying a degree.
This is because the learning materials are all online. So, you work through it at your pace rather than following a predefined timetable. If you put in the hours and work hard, a course with a two-year timeframe can be completed in as little as six months.
What's more, the range of qualifications provided online can get you into many professional careers. You can become an accountant through vocational accounting courses, a dental nurse with an online NEBDN-approved course or a veterinary nursing assistant with a Level 2 Diploma.
Enrol Online Today
If you would like to reach your career goals through flexible online study, learndirect can help. Our wide range of online courses help learners access all kinds of careers every year. And there's nothing stopping you from doing the same.  
Whether you're looking for the perfect course to reach your career goal, or you're stuck for ideas of what you want to do, our team are here to advise. Our Course Executives will find out what your interests and aspirations are, then run through the courses most suited to you.
That way, you won't need to spend years at university to get qualified. Instead, you can learn as and when it suits you.
Find out more about the many courses we have available by clicking below. Or speak to our advisors directly by calling 01202 006 464 or by contacting them online here.