Are you tired of the daily grind of a 9-5 job? Do you dream of charting your own course, following your passions, and being your own boss? You're not alone. Many individuals crave the freedom and fulfilment that come with self-employment and learndirect is here to help you make that dream a reality.  
Continue reading to learn how to be your own boss and embark on a career you're passionate about, whether it's running a beauty salon, becoming a TikTok influencer, or becoming a personal trainer. There are so many careers that involve working for yourself, but we have picked out three very different routes that you may want to consider. 
1. Run Your Own Beauty Salon 
Imagine owning a beauty salon where you can unleash your creativity and passion for beauty. Say goodbye to the 9-5 routine and hello to the flexibility of being a business owner. To get started, you'll need the right skills and knowledge. We offer a range of online beauty courses that cover everything from beauty therapy to salon management. Such as: 
Learn at your own pace, and when you're ready, take the plunge and develop your skills. You'll be on your way to becoming a successful entrepreneur in the beauty industry.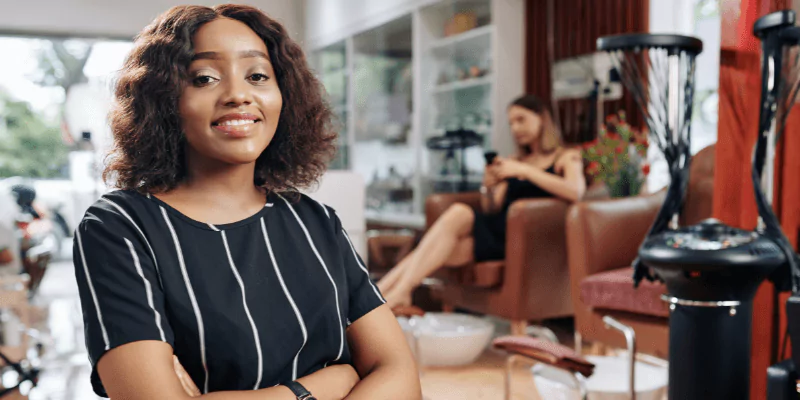 2. Become a TikTok Influencer 
In today's digital age, becoming a TikTok influencer is a dream career for many. You can create content you're passionate about and connect with a global audience. The key is to stand out, and learndirect can help.  
Our online course in Social Media and Branding will teach you the skills you need to build your online presence. Once you're confident in your abilities, register as self-employed, and start building your personal brand. Your journey to becoming a successful influencer begins with the right knowledge and skills.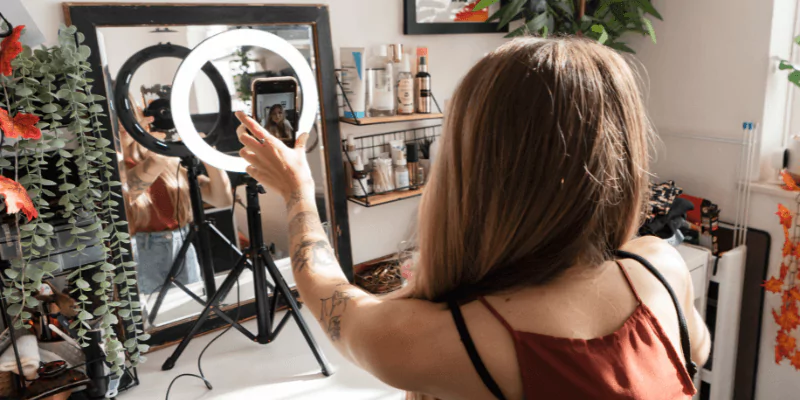 3. Become a Personal Trainer 
If you're passionate about fitness and helping others achieve their health goals, consider becoming a personal trainer. Ditch the 9-5 office job and embrace the rewarding path of self-employment. Our online fitness courses will equip you with the expertise you need to excel in this field. Depending on the path you want to take, you may want to consider the following courses: 
Once you've gained your qualifications, you can consider starting your own fitness business or work as a freelance personal trainer, giving you the freedom to design your schedule and be your own boss.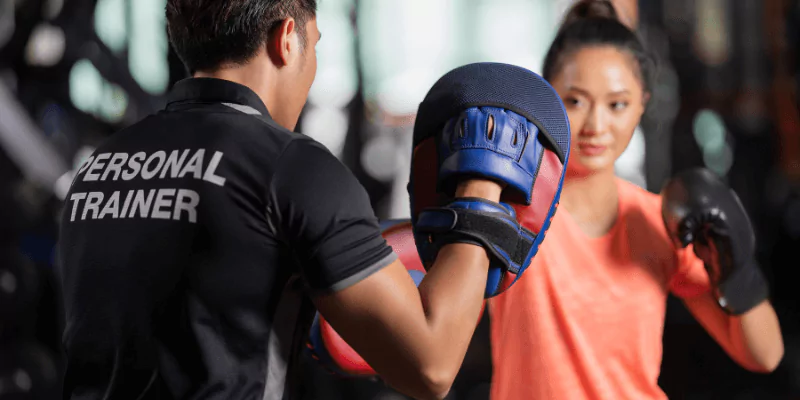 The Path to Being Your Own Boss with learndirect 
Becoming self-employed and realising your dreams of being your own boss is achievable with the right skills and knowledge. Our online courses provide a convenient and flexible way to gain expertise in your chosen field, whether it's beauty therapy, social media, or personal training. Here's a quick recap of how to get started: 
Choose Your Passion: Select a career path that aligns with your passion. 
Learn and Upskill: Enrol in our online courses to acquire the necessary skills and knowledge. 
Register as Self-Employed: Take the plunge and register as self-employed, opening the door to a world of entrepreneurship and freedom. 
Embrace Your Journey: Building a successful career as your own boss takes time and effort. Stay motivated, stay dedicated, and keep learning. 
If you're looking to gain an in-depth understanding of how to get your own business off the ground, regardless of the industry you want to pursue, then consider studying our Small Business Finance course. 
Being self-employed and a business owner is within your reach. Don't let the 9-5 grind hold you back from pursuing your dreams. Empower yourself with education from learndirect and start your journey towards self-employment today. Your passion can be your profession, and we're here to help you every step of the way. Be your own boss, live life on your terms, and take control of your future. Call 01202 006 464 to get started or click below to learn more!