Nail Technician - Professional
Nail Technician - Professional
Overview
Do you want to start your own business as a nail technician? Would you enjoy preparing nails for photo shoots or fashion shows? What about working in a nail bar, department store or beauty salon? The employment opportunities for qualified nail technicians are limitless.
About the Nail Technician Training Course
As a nail technician your job description will be extensive. You will need to be able to apply and decorate false nails and nail extensions, whilst consulting on the general health and wellbeing of the client's hands and feet. You will need to know the necessary procedures to carry out a manicure or pedicure for the client and you may even want to use basic massage techniques to relax the client's hands and feet. Our Nail Technician course covers all of these areas in detail.
What Can I Do After Taking This Nail Course?
Work as a nail technician. If you wish to build your career as a Nail Technician Professional, you could continue your training and education with practical experience. Nail Technicians earn up to £17,000*/year. They work in salons, spas or health clubs with other beauty technicians and therapists. They also work from home or as a mobile business treating clients in their homes. They even work on cruise ships traveling the world or with photographers, fashion designers or the media!
FREE with this course - Professional Starter Kit (R.R.P £119.95). For more information, click here.
*Source: Payscale.com, Sept 2012.
Anatomy and Physiology of the Skin
Anatomy of the Nail
Manicure
Pedicure
The Process of Nail Growth
Client Consultation and Communication
Tip Types and Tip Customisation
The Gel System
The Fibre System & Maintenance
Nail Enhancement Removal
Health and Hygiene
Marketing and Starting your own Salon/Nail Business
For a more detailed syllabus on this course, click here
Modules
Assessment Method
After each lesson there will be a question paper, which needs to be completed and submitted to your personal tutor for marking. This method of continual assessment ensures that your personal tutor can consistently monitor your progress and provide you with assistance throughout the duration of the course.
What's Included
All study materials
Study Guide
Full Tutor and Admin support.
The course fee includes the awarding body registration and certification fee (valued at up to £30.00).
Professional Membership
On completion of this course students can apply for membership to the Society for Holistic Therapists and Coaches (SHTC), a professional body who are dedicated to recognised standards of qualification and practice - students will also be able to use the initials 'SHTC' after their names.
For more information please visit the SHTC website at www.societytherapistscoaches.com
What is NCFE
NCFE is the UK's longest established awarding body, recognised as a highly professional and responsive organisation, committed to maintaining excellent customer service and a friendly approach.
NCFE is recognised as an awarding body by the qualification regulators ('regulators') for England, Wales and Northern Ireland. The regulators are the Office of the Qualifications and Examinations Regulator (Ofqual) in England, the Department for Children, Education, Lifelong Learning and Skills (DCELLS) in Wales and the Council for Curriculum, Examinations and Assessment (CCEA) in Northern Ireland.
Accreditation by NCFE is a guarantee of quality. It means that the college has been inspected and approved by an independent and experienced education professional and is quality audited biannually by NCFE. The centre delivering the programmes has been licensed by NCFE on the basis of its own quality systems. At the end of an accredited course, successful learners will also receive an NCFE Award certificate of achievement.
For more information on this award, click here
Practical Training
OPTIONAL practical training is available on request on completion of the course.
Please note: you do not need to complete practical training in order to achieve the Diploma and the ASET Certificate.
The goal of our practical training is to provide students with on-the-job practical experience. Practical training in this context provides the opportunity for our students to apply the theory-based knowledge they have experienced during their course to "real-life" working situations and environments.
The training will usually last for two days and will cover:
Day One
Natural Nail Anatomy & Physiology
Client Consultation & Care
Health & Safety
COSHH & MSD
Chemical Knowledge
Mix Ratio
Tip Customisation
Tip & Product Application
Practical Demonstration
Hands On Practical Applications
Question & Answer forum
Assessment & Development planning
Day Two
Theory of Gel
Reason for Gel
Use of Products & Health & Safety
Practical Demonstration
Hands on Practical Applications
Theory of Fibre & Silk
Reason for Fibre
Use of Products & Health & Safety
Practical Demonstration
Hands on Practical Applications
Requirements
There is no experience or previous qualifications required for enrolment on this Nail Technician course. It is available to all students, of all academic backgrounds.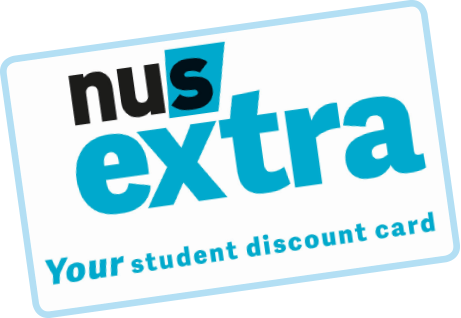 Get your NUS Extra card
All professional development students are eligible for the NUS Extra card, which gives you access to over 200 UK student discounts with brands like Co-op, Amazon and ASOS. Apply and find out more at http://cards.nusextra.co.uk/

Deko loans

Our 3 year 0% loans are provided by our partners Deko. Loan applications are processed over the phone with a member of our team and a decision can be provided within a matter of minutes.
All loans are subject to status & and Credit check Call now to speak to a member of the team 0800 101 901.