Assistance Dog Training Level 3 Diploma (RQF)
Overview
Key Points
Gain an understanding of the Assistance Dog Sector, its origins and evolvement.
Gain a deeper understanding of the everyday work of an assistance dog.
Learn how to select, develop and train assistance dogs.
Achieve a Level 3 Diploma Qualification.
Complete this course within a year.
Become a fully qualified Assistance Dog Trainer.
About your Diploma
Over 7,000 people in the UK rely on assistance dogs to help them with practical tasks, provide emotional support and sustain their independence.
To their owners, these remarkable animals are more than just a pet, they're a trusted companion and a lifeline to independent living.
So if you want a career that helps people and allows you to work with dogs, becoming an Assistance Dog Trainer is the ideal career path for you.
The role of an Assistance Dog Trainer is an extremely rewarding one. You will have the opportunity to train a variety of dog breeds to help people with physical disabilities, sight or hearing difficulties and individuals prone to seizures. By training Assistance Dogs, you will be helping those in need of additional support, to lead in independent lives.
You will be responsible for caring and training Assistance Dogs from puppies to prepare them for their role. This course will give you a wealth of knowledge, from canine body language and handling to health and nutrition.
You will learn how to motivate dogs in their training, how the human-animal bond develops and types of disabilities relevant to Assistance Dogs.
As an online course this Assistance Dog Training level 3 diploma, can be studied around your current job. Allowing you to qualify for your new career without affecting your existing commitments. Online learning allows you to study at your own pace, from the comfort of your home, with no need to wait for term time to begin. You can start working towards your qualification as soon as you enrol.
Getting Started
learndirect is a leading UK distance learning provider. This Assistance Dog Training Level 3 Diploma is recognised and regulated by the Office of Qualifications and Examinations Regulation (Ofqual). This ensures students are taking a quality course that delivers fundamental skills and knowledge required for Assistance Dog training.
It has been designed to teach learners how to assess and train dogs for Assistance Dog Training (ADT) work.
You can study around your existing job or family commitments, as this course is provided completely online.
You will be assigned a dedicated tutor who can advise and guide you through the course, as well as provide constructive feedback on assignments. This ensures you are on the right track with your education and better prepared to train the Assistant Dogs of tomorrow.
There are flexible payment methods available and you can start learning from the moment you enrol. You can start working towards a life-changing career in Assistance Dog training today!
Modules
Unit 1: Communication and canine body language
On completion of this unit you will:
Understand the body language of both dogs and humans involved in training.
Understand stress in canines.
Understand how to spot the signs of stress in canines.
Unit 2: Care of canines
On completion of this unit you will:
Understand the care and welfare of dogs.
Understand health, handling, nutrition and the care of dogs in kennels.
Understand care routines, appropriate canine handling methods, canine enrichment, exercise and nutrition.
Understand how to reduce and manage stress for dogs in kennels and foster homes.
Unit 3: First Aid
On completion of this unit you will:
Understand the objectives and rules of first aid.
Understand what should be included in a canine first aid kit.
Understand methods of improvising items such as; muzzles, stretchers and splints.
Understand how to carry or restrain injured animals.
Understand how to carry out health checks on dogs.
Unit 4: Behaviour and influences
On completion of this unit you will:
Understand the common canine behaviour problems and how to solve them.
Understand research and development in dog behaviour and expected behaviours for breeds.
Unit 5: Dogs and the law
On completion of this unit you will:
Understand the laws surrounding dogs and disability.
Understand the laws around disability and accessibility laws as well as custodianship as opposed to ownership in legal terms.
Unit 6: Disabilities
On completion of this unit you will:
Understand different types of disabilities relevant to working as an Assistance Dog Trainer.
Understand how disability affects training and how to train for the individual.
Understand the human-animal bond.
Unit 7: Dog Training
On completion of this unit you will:
Understand how dogs learn and how to motivate dogs to learn.
Understand adaptability, including multiple handlers and environmental changes,
Understand marker training, recall, natural dog behaviours, play styles, positive reinforcement and enrichment techniques.
Unit 8: Managing Volunteers
On completion of this unit you will:
Understand how to manage volunteers as an integral part of the Assistance Dog Training process.
Understand how to train volunteers when fostering dogs.
Understand the client matching process.
Unit 9: Puppy Development and Behaviour
On completion of this unit you will:
Understand the behaviour of puppies, including how to manage behaviour and training from a young age.
Understand how to rectify behaviour issues and how to habituate puppies to prevent problems.
Unit 10: Assessment of the needs of the dog
On completion of this unit you will:
Understand how to assess dogs' support needs and how to interpret formal reports concerning clients and dogs.
Requirements
Being an animal lover is essential when enrolling on this course and it would be beneficial for learners interested in this course to have previous experience of handling dogs although this is not essential.
The minimum age for access to this qualification is 16 years.
Learners do not need any other form of qualification to study this course.
Assessment
When studying this Level 3 Diploma in Assistance Dog Training, your knowledge and skills will be tested via computer based portfolio evidence. There will be tasks to complete throughout each module to ensure you have met the learning objectives within the units.
Qualifications
Open College Network West Midlands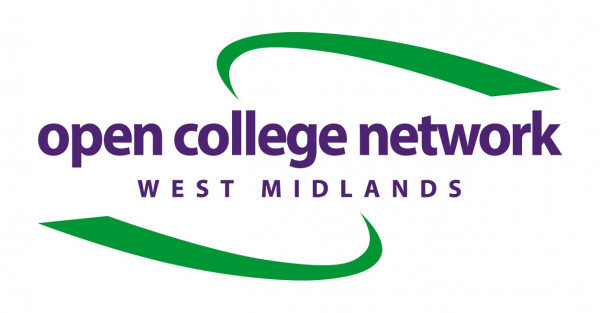 Upon successful completion of this course you will be awarded the Open College Network West Midlands Level 3 Diploma in Assistance Dog Training (603/5219/X).
Open College Network West Midlands are a national Awarding Organisation, regulated by Ofqual, the Quality Assurance Agency for Higher Education (QAA) and Qualifications Wales, to develop and award nationally recognised qualifications.
Open College Network West Midlands work in partnership with employers, training providers, colleges, universities, schools and voluntary and community organisations to offer vocational credit-based qualifications, Access to Higher Education Diplomas and quality assured Customised Accreditation that enables learners gain employment or to progress into further learning and Higher Education. They also Quality Endorse organisations internal training and skills delivery.
Developing your career
With this nationally recognised Level 3 Diploma in Assistance Dog Training, you will be able to achieve a long and rewarding career within the sector.

Once successfully completed, this course will enable you to progress into employment within the Assistance Dog Sector, including charity and voluntary work.
Once you have gained experience there may also be the opportunity to become an Assistance Dog Training Supervisor or Assistance Dog Training Manager.
You may also be able to use your skills to become self-employed and set up your own business, offering services such as dog obedience classes or private dog training.