online only!

extra 5% off
25% OFF
Save £122.40 - Don't miss out!
Level 4 Certificate of Achievement in Advanced Animal Psychology (QLS)
Get in touch with us and we'll call you back
Get in touch with us and we'll call you back
OUR PASS RATE
Animal Care & Veterinary Science
(National Average 74.9%)

86.8
%
SALE

Savings End Midnight Thursday 30th November

SALE

Savings End Midnight Thursday 30th November
Level 4 Certificate of Achievement in Advanced Animal Psychology (QLS)
About the Advanced Animal Psychology Certificate
Contrary to popular belief, it is not only humans who require psychological care. Just like us, animals feel anxiety, fear, aggression and a whole range of other emotions. This means that animals, much like humans, may struggle to handle or deal with their feelings. This advanced distance learning course teaches learndirect students to observe and interpret animal behaviour, allowing them an insight into another kingdom.
Spread over seven informative e-learning modules, this course has been designed to build on the Animal Psychology qualification. Students will study units which cover topics from human to animal communication and animal linguistics, to predators and prey and defence mechanisms. Altogether, the work should take around 120 hours to complete.
Who should study this course?
This home learning qualification is perfect for students who have already completed the previous qualification. However, it is worth noting that it is not essential to complete the previous qualification first if you do not wish to.
There are no prerequisites for this advanced animal psychology qualification. This course is suitable for students of all levels. All we as is that you have a way to access our online study materials and that you have the motivation to study independently.
What happens after the course?
On successful completion of this course, you will be awarded with a certificate in advanced animal psychology. This certificate can be shown when applying to jobs, gathering clients or even when enrolling on further study programmes.
A qualification in advanced animal psychology will come in useful in lots of job roles. Jobs in which this qualification will come in useful include but are not limited to:
Veterinary assistant
Dog walker
Animal trainer
For more information about this course, give us a call on this number: 01202 006 464
Modules
This course covers such topics as:
Module 1:
Ethology
The Nervous System
Reflexes
Feedback Control
The Study of Behaviour
The Scruff Reflex
Module 2:
Instinct
Genetics
Early Experiences
Why Do Animals Play?
Canine Play Bows
Module 3:
Module 4:
Communication
Visual Communication
Facial Expression
Auditory Communication (Vocal and Non-Vocal)
Touch Communication
Olfactory Communication
The Purpose of Animal Communication
Module 5:
Human to Animal Communication
Animal Linguistics
The Similarities and Differences Between Animal and Human Communication
Module 6:
Consensus Decision Making
Consensus in Practice
Consensus Versus Combined Decisions
Who Make's the Decision?
What are the Mechanisms?
What are the Functions of the Decision Making Process?
Ignorance and Democracy
Module 7:
Predators and Prey
Defense Mechanisms
Selective Predation
Predator-Prey Evolution
Predation and Horse Psychology
The Mathematics of Predation
Module 8:
Charles Darwin
Spindle Neurons
Mirror Neurons
Emotions
Entry Requirements
There is no experience or previous qualifications required for enrolment on this course. It is available to all students, of all academic backgrounds.
All course fees, inclusive of all payment plans including our Premium Credit Limited option, must be settled before certification can be ordered.
*You will have access to the course for 24 months.
Endorsement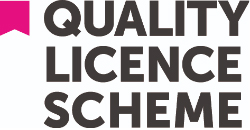 At the end of this course successful learners will be given the option to receive a Certificate of Achievement from the Quality Licence Scheme and a Learner Unit Summary (which lists the components the learner has completed as part of the course).
Level 4 Level 4 Certificate of Achievement in Advanced Animal Psychology (QLS) Certificate of Achievement
The course has been endorsed under the Quality Licence Scheme. This means that learndirect has undergone an external quality check to ensure that the organisation and the courses it offers, meet defined quality criteria. The completion of this course alone does not lead to a regulated qualification* but may be used as evidence of knowledge and skills gained. The Learner Unit Summary may be used as evidence towards Recognition of Prior Learning if you wish to progress your studies in this subject. To this end the learning outcomes of the course have been benchmarked at Level 4 against level descriptors published by Ofqual, to indicate the depth of study and level of demand/complexity involved in successful completion by the learner.
The course itself has been designed learndirect to meet specific learners' and/or employers' requirements which cannot be satisfied through current regulated qualifications. The Quality Licence Scheme endorsement involves robust and rigorous quality audits by external auditors to ensure quality is continually met. A review of courses is carried out as part of the endorsement process.
The Quality Licence Scheme is part of the Skills and Education Group, a charitable organisation that unites education and skills-orientated organisations that share similar values and objectives. With more than 100 years of collective experience, the Skills and Education Group's strategic partnerships create opportunities to inform, influence and represent the wider education and skills sector.
The Skills and Education Group also includes two nationally recognised awarding organisations; Skills and Education Group Awards and Skills and Education Group Access. Through our awarding organisations we have developed a reputation for providing high-quality qualifications and assessments for the education and skills sector. We are committed to helping employers, organisations and learners cultivate the relevant skills for learning, skills for employment, and skills for life.
Our knowledge and experience of working within the awarding sector enables us to work with training providers, through the Quality Licence Scheme, to help them develop high-quality courses and/or training programmes for the non-regulated market.
*Regulated qualification refers to those qualifications that are regulated by Ofqual / CCEA / Qualification Wales
To view a sample of the Certificate of Achievement, please click here.
OUR PASS RATE
Animal Care & Veterinary Science

86.8
%
(National Average 74.9%)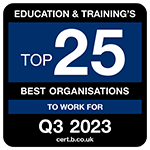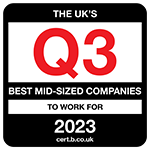 Sign up to our Newsletter