Having a passion and love for animals and their welfare can guide you towards an exciting and fulfilling career. There are many routes you can explore, but if you want to be part of the frontline of care, then pursuing a role in a veterinary practice is an excellent idea.
Working as a Veterinary Support Assistant will place you within a modern veterinary team, and one of the best things about this entry-level veterinary job is that you don't need a degree to achieve it. If you're time-poor, you'll also be pleased to know it's a job you can also work towards through blended online training.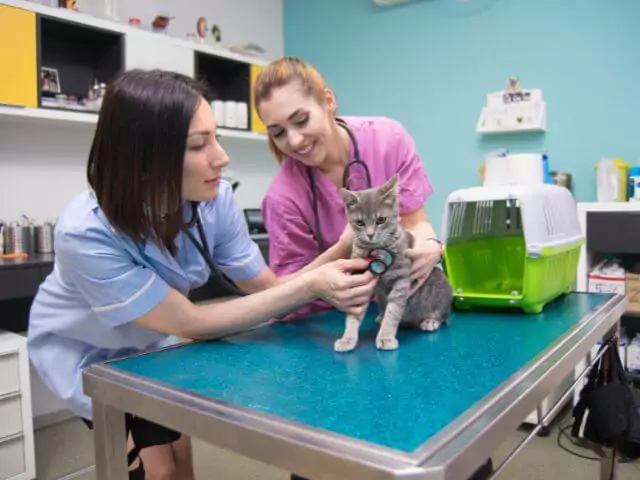 What Do Vet Assistants Do?
Have you ever visited veterinary surgeries and noticed how smoothly they run? A major reason for this is down to the work of the Veterinary Nurse Assistant, whose role is essential to keeping the general practice running efficiently.
Essentially, Vet Assistant jobs encompass a range of activities within a practice. In this role, your main aim is to provide assistance and support to Veterinary Surgeons and Veterinary Nurses as they treat animals and bring them back to good health through a course of treatment.
Part of the role is ensuring that operating rooms within the practice are clean and tidy, as well as making sure that each animal is prepped for any medications or vaccinations.
By working as a Vet Support Assistant, you will get to work closely with various animals while learning from your fellow professionals.
You can learn the roles and responsibilities of a Vet Care Assistant through an online course, but you should be aware that these responsibilities can change over the course of a day. With this in mind, it is important to be adaptable and ready to think on your feet.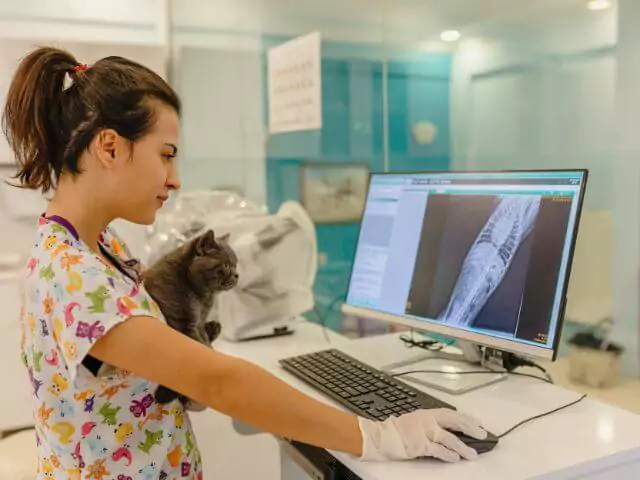 What Other Duties are Involved in Veterinary Assistant Jobs?
As well as the primary responsibilities already mentioned, you may also be responsible for carrying out the following once you complete your course:
Assisting with X-rays
Sterilising surgical instruments and equipment across the practice
Keeping records of the treatment provided to each animal
Your Vet Care Assistant role may also include having to do the following:
Applying bandages
Giving food, water, and fresh bedding to every animal under their care
Booking appointments and taking phone calls
Advising pet owners on the best animal care
Many people in this position are also required to:
Monitor animals before surgery, during the procedure and post-op
Keep animals calm when they are being treated
Make sure overnight animal patients get the exercise they need
As a Veterinary Support Assistant, you will also be responsible for keeping animal kennels clean and sanitised, as well as preparing the area for surgery, using appropriate equipment.
What Skills Do You Need to be a Vet Assistant?
While you study an accredited course, you will learn about the day-to-day skills you need to work as a successful Veterinary Support Assistant. Your competence, though, is not solely dependent on the practical and theoretical skills you learn in the course.
There are plenty of soft skills that you also need to possess, they consist of:
Patience
Good time management skills
Strong communication skills
Empathy
Passion for animal welfare
Resilience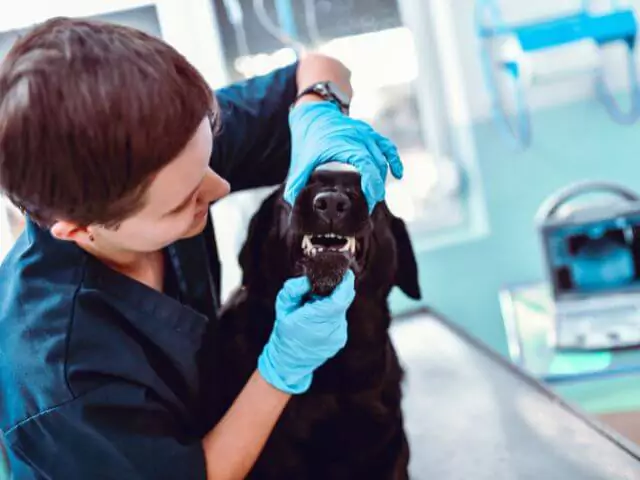 How Do You Become a Vet Assistant?
Most professions require qualifications, so it's easy to assume that you'd need to undertake course after course to work as a Veterinary Support Assistant in a dedicated practice.
However, because it's an entry-level veterinary career, you only need one significant qualification to apply for Veterinary Assistant jobs. If you're wondering 'Can I be a Vet Assistant without a degree?' the answer is yes!
What Qualifications are Needed to be a Veterinary Care Assistant?
While a degree is not essential to become a Veterinary Assistant, you do need to undergo an adequate training course. An accredited Level 2 Diploma is anentry requirement for many practices, while relevant work experience is also favourable for employers, although not a prerequisite.
Our online Veterinary Nursing Assistant Level 2 Diploma (RQF) ticks both of these boxes, as it combines online study with a practical placement.
How Long Does It Take to Become a Veterinary Assistant?
The time it takes to become a Vet Support Assistant differs depending on the course that you study. If you opt for Veterinary Assistant courses that are delivered online, you could achieve your Level 2 Diploma in as little as 6 months.
Generally, though, it takes about one year for individuals to complete their regulated course. This is the case with our online course, but you have two full years if you need it.
Which Online Course is Beneficial?
This Veterinary Nursing Assistant course will provide you with a wide range of knowledge, from the instruments used in veterinary practices and animal hospitals to the cause of various animal diseases.
There are 11 units that you will study during this online course. These include:
Unit 1: Principles of Animal Health
Unit 2: Principles of First Aid
Unit 3: Principles of Hygiene, Cleaning and Disinfection in an Animal Care Environment
Unit 4: Reception and Administrative Duties in an Animal Care Environment
Unit 5: Euthanasia and Bereavement
Unit 6: Principles of Body Language, Behaviour and Welfare
Unit 7: Veterinary Instruments
Unit 8: Veterinary Medicines in an Animal Care Environment
Unit 9: British Wildlife
Unit 10: Practical Animal Handling and Restraint
Unit 11: Practical Animal Care

How is the Course Assessed?
Unlike many traditional forms of study, you can complete this veterinary science course without having to do an exam!
Instead, you will be assessed via a combination of video and photo submissions. Your placement supervisor will also confirm your practical abilities by providing witness testimonies. You also have tutor support on hand at any point in your learning journey, to help you progress through the course.
Do Vet Assistants Make Good Money?
The average salary for a full-time Vet Support Assistant in the UK is £17,735 per year. If you want to work your way up through a practice, you have higher earning potential.
You could progress to become a Veterinary Nurse, Veterinary Surgeon, or work your way towards a number of roles that relate to veterinary practice. Though, these will require you to gain additional qualifications.
Kickstart Your Learning Journey Today!
If your ambition is to work within a veterinary practice, then get your career off the ground by becoming a Veterinary Animal Care Assistant. From there, you can move up the ladder should you wish.
To find out more information about the courses you can take to get you prepared for the role, speak to one of our Course Executives on 01202 006 464 or contact us online.
You can also keep track of all animal awareness days and events with our FREE calendar! Download it here.