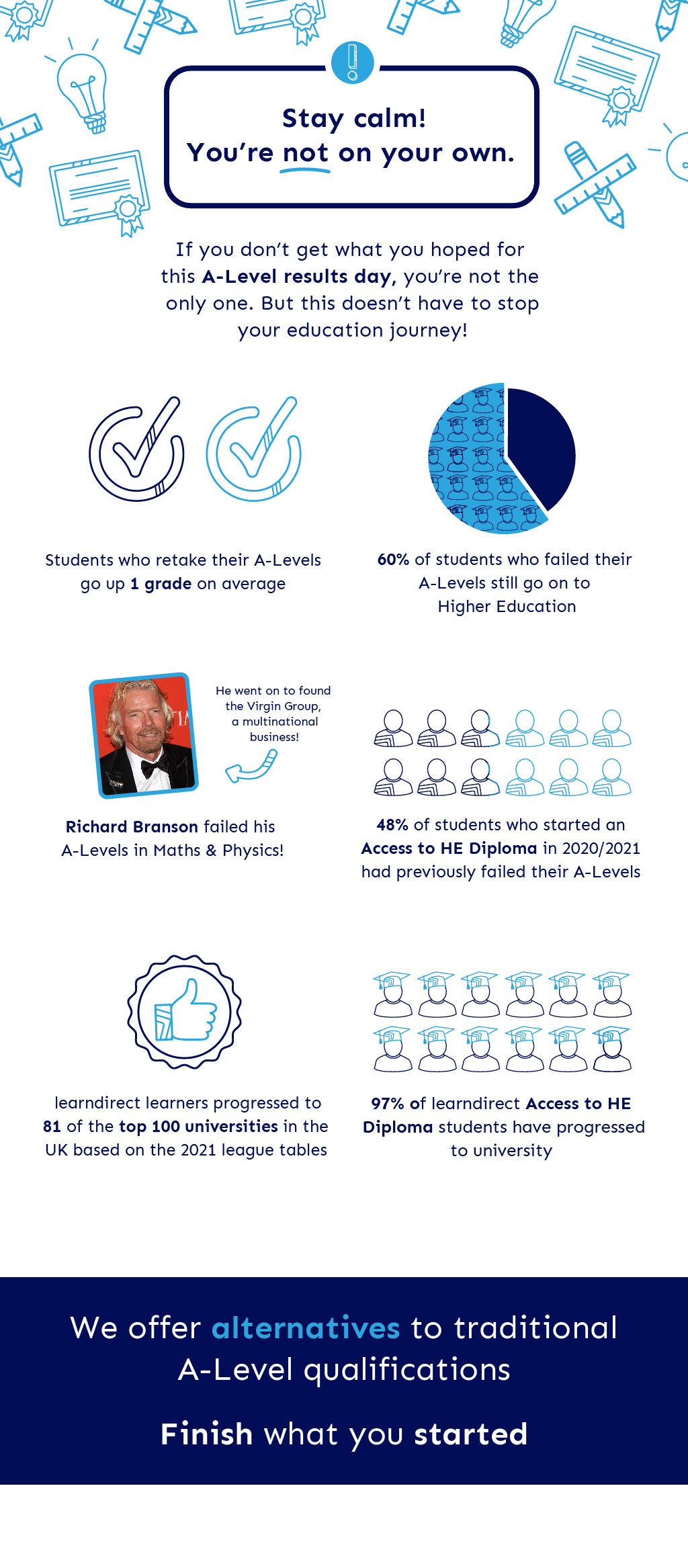 If A-Level results day doesn't go to plan, just remember you're not alone. Many people find themselves in this position every year and still find a way to achieve their academic goals. Often by simply resitting their A-Level exams and doing better the second time around.
Most students who fail their A-Levels are still able to achieve their goal of getting a degree, and our alternatives can help you achieve yours!
We offer numerous alternatives to traditional A-Level qualifications and alternatives to traditional university study that can help you skip the UCAS Clearing process if your A-Level grades didn't quite hit the mark. 
Find out below!