What Is the Best Course for Accounting?
Accounting is a profession that offers those within it an excellent future. Accountants are in great demand, so by becoming a qualified accountant, you are very likely to have job security. Not only this but you can earn a substantial living and work the hours you choose should you become self-employed.
In addition to this, there are many types of accountant you can become depending on your interests. For instance, if you want to identify illegal activity and prevent crime, you don't have to go into law enforcement. Forensic accountants are key in the identification of fraud and embezzlement, so you can easily have a career in accounting that ticks more than just one box.
If you're considering this career, you may be wondering 'what courses do you need to become an accountant?'. This is often the trickiest part about starting a career as an accountant, as there is more than one way to get qualified. However, it also gives you the opportunity to work towards qualified accountant status on your terms.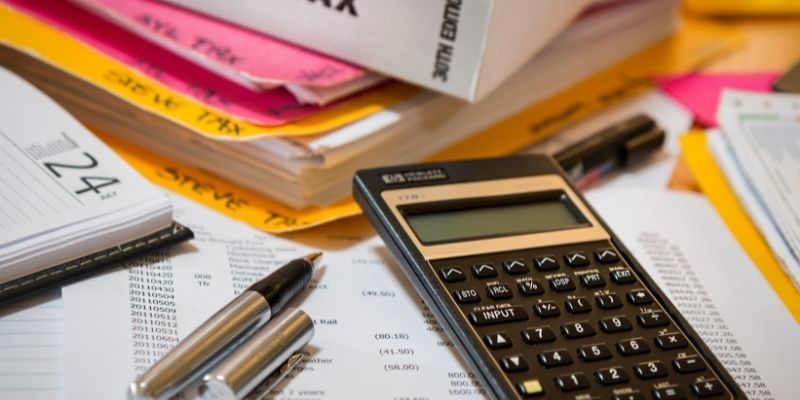 Accounting Degree
The original way to become an accountant was by studying a degree in accounting at university. You would commit to spending three or four years in full-time education, with a year in the industry if you chose to do a four year course.
Accounting degree courses UK are a great way to perfect your accounting knowledge and skills ahead of applying them in the real world. You can find your feet and figure out what you're doing before you step foot in an accounting office with other seasoned professionals.
So, if you like to study first and learn a subject in its entirety, the best way to study an accounting and finance course would be by going to university. You can work your way towards accounting courses at university by studying an A-level in Accounting and others that will give you desirable skills.
AAT Courses
If you need more flexibility in the way you work towards becoming a qualified accountant, you have probably looked into online accounting courses. There are many online accounting courses UK that will get you qualified as an accountant, but you need to make sure you choose the right ones.
There are accounting short courses that can give you a grounding in accounting practice, but they won't qualify you as an accountant. Instead, these courses are ideal for those who are testing the waters with the subject or need to pick up certain accounting skills for their role or business.
If you want to qualify as an accountant through an online course, you need to take those that provide you with industry-recognised qualifications. This is something that the accounting courses provided by The Association of Accounting Technicians (AAT) will give you.
You can study AAT courses on different levels, depending on your level of knowledge and current accounting qualifications:
Foundation AAT Course
These AAT Level 2 courses will help you kick-start your learning journey in accounting. You don't need any prior qualifications to get started, making foundation AAT courses accessible for all.
You will learn how to use accounting software and the elements of costing, in addition to many other tactics that will help you get to grips with accounting practices. This AAT Level 2 online course will help you secure entry-level accounting jobs.
AAT Level 3 Course
The next stage is to pursue an AAT Level 3 online course. You will learn how to overcome more complex accounting tasks and subjects. This will be through modules that explore accounting concepts and principles, final accounts preparation, accounting ethics and more.
This AAT Level 3 course makes you eligible for AAT Bookkeeper (AATQB) status, but it also prepares you for work in roles such as an Assistant Accountant, Accounts Payable Clerk and Credit Controller.
AAT Level 4 Course
By completing an AAT Level 4 course, you will achieve full AAT membership and professional MAAT status. This is because you will cover advanced accounting theory and modules that explore management accounting areas like budgeting, decision and control and financial statements of limited companies.
You can also specialise in two out of five subjects:
Business Tax
Personal Tax
External Auditing
Cash and Treasury Management
Credit Management
With this qualification, you can secure a job as an accountant and senior positions in accounting. You can also go on to study as a Chartered Accountant.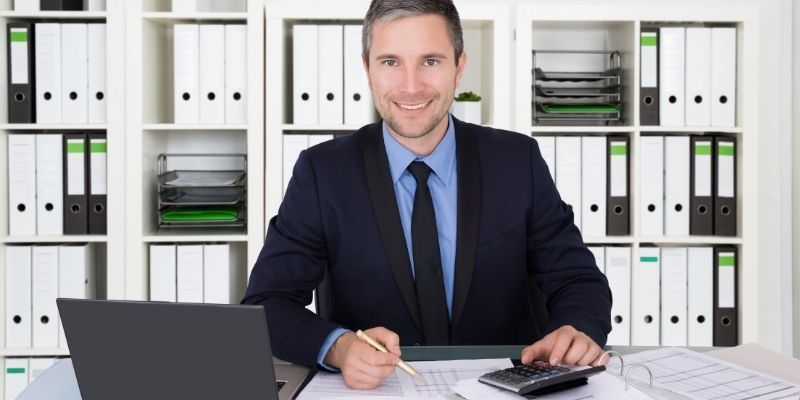 How Long Is the Accounting Course?
The length of your accounting courses depends on the types you choose to study. An accounting degree will last three years when studied full-time at university or four years if you spend one year working in the industry to gain hands-on skills.
You can study part-time accounting courses at university should you wish to, these will naturally take longer to work through the course materials.
The length of your AAT courses depends on the level of the course you study. An AAT Level 2 course is much quicker to complete than a Level 3 or AAT Level 4 course as the learning materials progressively get more intense.
You can complete the AAT Level 2 course in as little as twelve weeks, whereas completion of the more advanced courses is possible within a year. This all depends on the amount of time you have to dedicate to studying accounting, if you blitz through the course materials, you can get qualified quickly.
How Much Is an Accounting Course?
Again, the cost of your accounting course depends on the one you choose to study. Accounting degrees, like most degrees, charge the maximum of £9,250 per year. This is before you take into account the cost of your living expenses and other costs you will incur during your studies.
AAT courses are priced much cheaper, plus there is no need to travel to campus or pay for any extras during your studies. This is why online courses are such a popular alternative, as they make your education much more affordable.
You can find out the AAT course costs on our website.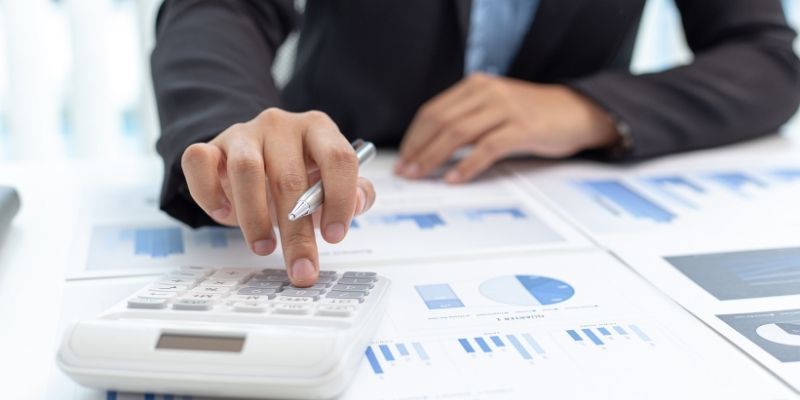 Study AAT Courses with learndirect
Rather than take the longer route to your career, AAT courses can put you on the fast track to accounting jobs. The Association of Accounting Technicians is the professional body for accounting technicians, with years of experience in qualifying people for this prosperous career path.
They only work with training providers, like learndirect, who guide students throughout their training and towards a successful career. The AAT qualifications also stand as part of the Qualification Credit Framework (QCF), further attesting to their exceptional standards.
These high standards have led to them being sponsored by a number of professional accounting bodies. This includes the CIPFA, ICAEW, CIMA and ICAS, therefore, you can be assured of your choice to study accounting with the AAT online.
Enrol Today
No matter if you're a school leaver, an aspiring finance professional, or assessing your career options while on maternity leave, you can make the move towards an accounting career with learndirect.
Anyone can start studying with the AAT, whether you have related qualifications and experience or not. You can take on more responsibility in your current role by gaining additional financial skills. Or you can go all the way to chartered accountancy courses to get the most out of this illustrious career.
Whatever your aim, AAT courses can equip you with the skills and confidence to achieve your goals. What's more, each of their courses is available to study online from home. So, no matter what your current commitments are, you can learn around them to take the next step.
Find out more by speaking with our Course Executives today, they will run through the online AAT courses we offer and help you find the one that is right for you.
Call them now on 01202 006 464 or contact them online.