Accounting
Accountants have an important job to monitor a company's or an individual's finances. They must keep track of every transaction made by their employer, and monitor all payments which are received. Accountants are also responsible for dealing with tax returns and making sure that the individual or the company are following the law.
This course is an introduction to accounting; you will learn about the importance of accounting when it comes to business and study everything from profits and losses to ratio analysis and how to deal with debt.
If you want to pursue a career in accounting or finance, this qualification is for you. Also, if you are a small business owner in need to manage accounts or you are employed on a freelance basis, you will find this course useful.
How does the course work?
Studying online means flexibility, being able to have control of your own study schedule and fit studying around other commitments. You will not have to attend classes in a college, you just need to log on to our online portal where you will have access to all the learning material.

learndirect will support you with everything you need to make the most out of your course. You can reach our tutors via email, phone, or through the online portal. You will also be able to join a friendly community of like-minded students that can help you and share ideas on course topics
Modules
Introduction to Accounting
The balance sheet
The profit and loss account
The measure of profit - further issues
An introduction to the accounts of limited companies
The regulatory framework
The accounts of groups and companies
The cash flow statement
The use of financial statements for planning and decision-making
The analysis of financial statements 1
The analysis of financial statements 2
The accounting framework and value measurement
Requirements
You do not need experience or previous qualifications to enroll on this course. It is available to all students, of all academic backgrounds. You just need to be able to access our online modules and the motivation and discipline to study in your own time.
The approximate amount of time required to complete the course is: 120 hrs.
Endorsement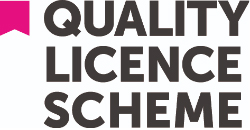 At the end of this course successful learners will be given the option to receive a Certificate of Achievement from the Quality Licence Scheme and a Learner Unit Summary (which lists the components the learner has completed as part of the course).
Level 3 Accounting Certificate of Achievement
The course has been endorsed under the Quality Licence Scheme. This means that learndirect has undergone an external quality check to ensure that the organisation and the courses it offers, meet defined quality criteria. The completion of this course alone does not lead to a regulated qualification* but may be used as evidence of knowledge and skills gained. The Learner Unit Summary may be used as evidence towards Recognition of Prior Learning if you wish to progress your studies in this subject. To this end the learning outcomes of the course have been benchmarked at Level 3 against level descriptors published by Ofqual, to indicate the depth of study and level of demand/complexity involved in successful completion by the learner.
The course itself has been designed learndirect to meet specific learners' and/or employers' requirements which cannot be satisfied through current regulated qualifications. The Quality Licence Scheme endorsement involves robust and rigorous quality audits by external auditors to ensure quality is continually met. A review of courses is carried out as part of the endorsement process.
The Quality Licence Scheme is part of the Skills and Education Group, a charitable organisation that unites education and skills-orientated organisations that share similar values and objectives. With more than 100 years of collective experience, the Skills and Education Group's strategic partnerships create opportunities to inform, influence and represent the wider education and skills sector.
The Skills and Education Group also includes two nationally recognised awarding organisations; Skills and Education Group Awards and Skills and Education Group Access. Through our awarding organisations we have developed a reputation for providing high-quality qualifications and assessments for the education and skills sector. We are committed to helping employers, organisations and learners cultivate the relevant skills for learning, skills for employment, and skills for life.
Our knowledge and experience of working within the awarding sector enables us to work with training providers, through the Quality Licence Scheme, to help them develop high-quality courses and/or training programmes for the non-regulated market.
*Regulated qualification refers to those qualifications that are regulated by Ofqual / CCEA / Qualification Wales
To view a sample of the Certificate of Achievement, please click here.
If you complete the work successfully, you will be awarded a certificate in accounting at Level 3. You will gain a fundamental understanding of how accounting works and become confident to apply this knowledge in real life situations.
If you want to become a chartered accountant, you must first take an ACCA, CIMA or ACA accredited qualification. For this to be possible, you will need five secondary school qualifications. Other career paths related to this course include:
Credit controller
Financial advisor
Accounts assistant
Sign up to our Newsletter