What Does a Wildlife Photographer Do?
The world of photography is incredibly vast as there are a plethora of types to explore if you want to work as a professional Photographer. One of the most exciting facets is wildlife photography, and this profession would be perfect for someone who is fascinated with the natural world and all the wonderful animals that live in it.
Having a keen interest in UK wildlife photography can guide you down many exciting paths. You can perfect your skills as a hobby, or you can pursue a career in the industry. By studying wildlife photography courses, you can gain a solid understanding of this art form and develop your creative skills.
If you are considering embarking on this career path, then continue reading! We explain the essence of wildlife photography, how to break into the industry, and what's involved in wildlife photography jobs.
What is Wildlife Photography?
Wildlife photography is a popular type of professional photography that involves capturing images of various species of animals. Wildlife photography jobs generally include taking images of wild animals, but this genre also includes shooting images of all types of animals.
Predominantly, photographers focus on mammals, amphibians, birds, and reptiles, and these subjects can be in the wild, but also within zoos. Essentially, wildlife photography is the process of taking images of any animal.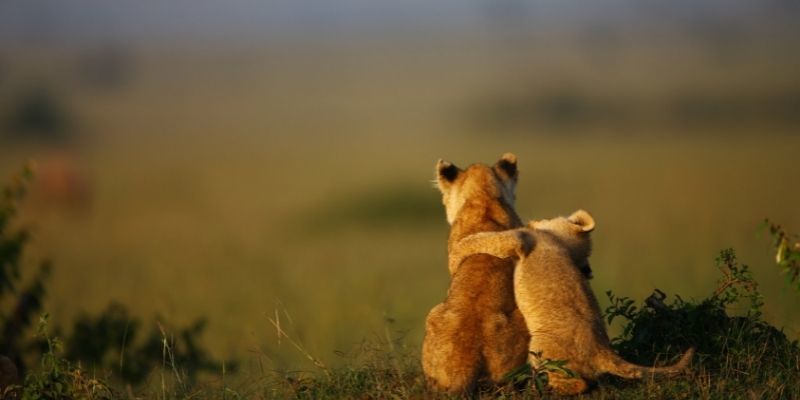 How to Get a Job in Wildlife Photography
To work professionally as a Wildlife Photographer, you need to develop a range of skills and techniques. It is a competitive industry, and simply taking a shot with a camera is not enough to make a career out of UK wildlife photography.
If you are seriously considering embarking on a career in this sector, consider online training courses. With learndirect, you can build on any existing skills you have or develop new ones from scratch. Not only will you learn the intricacies of taking professional photographs, but you will gain a solid understanding of the genre.
The Wildlife Photography Level 3 Award (RQF) is a regulated qualification that teaches you how to take professional wildlife photographs. You will delve into the process of editing and postproduction, as well as learn how to tell a story through your imagery.
As part of the course, you will undergo training during a two-day stint at Jimmy's Farm and Wildlife Park in Suffolk. During this, you will gain hands-on experience, capturing images of various wildlife, including mammals, fish, birds, reptiles, butterflies and more.
The modules you study include:
Unit 1: Digital Photography
Understanding the components of a digital camera
Knowing how the basic controls and parameters operate
Photographic techniques
Image composition
How to best use a camera for animal photography
Unit 2: Wildlife Photography
Techniques for photographing different species
Techniques for landscape and ecosystem photography
Concept of storytelling
Photo editing and postproduction
The ethics of working with animals
How to produce a wildlife photography portfolio
This online training course is suitable for everyone, you don't need any prior experience. So, if you are hoping to pursue wildlife photography jobs and have not worked in this field before, our learning distance courses will help. Once you have enrolled, you will have two years to complete the course.
The assessment process of our wildlife photography courses consists of internal online assessments based on each unit. An experienced qualified animal tutor will mark each assessment and provide you with the feedback you need to progress through the course.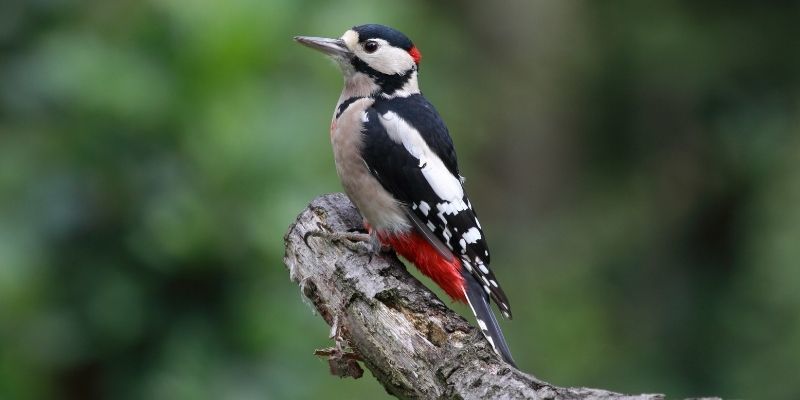 Work Experience
Wildlife photography courses will certainly help you achieve a role within the industry but another thing that will make you stand out in the candidate pool is work experience. Whether you gain this through voluntary or paid work, getting hands-on experience is hugely beneficial.
By doing this, you will be able to build a portfolio of UK wildlife photography, giving potential employers an idea of the skills you have and how you have developed over time. Plus, work experience will allow you to learn from professionals within the industry.
What Camera Should I Buy for Wildlife Photography?
Skills and techniques are crucial when it comes to taking wildlife photography, but you will only receive a quality visual if you are using the right camera. There are plenty of options in this market, and there is no doubt that a professional camera can be on the pricey side. However, a high-quality wildlife photography camera will certainly be worth the investment.
When shopping around for a camera, you should prioritise the following features:
Buffer depth – This refers to the continuous shots that your camera can snap before it pauses. Simply put, a decent buffer will allow you to take more shots in a single burst
Burst mode – Having a good buffer depth means that you can take shots continuously with one burst. If the burst speed is quick, then you have a better chance of capturing a moment the instant it happens. This is hugely beneficial for wildlife photography because the subjects of the picture cannot be controlled
Lens range – Plenty of wildlife photography jobs involve taking images of animals at a far distance. To achieve quality photos, your camera needs to have a decent lens range. Bridge cameras tend to have built-in zoom lenses, while advanced DSLR and mirrorless cameras will have different lenses
Autofocus – You will need to purchase a camera that has a quick and efficient autofocus function that covers the frame, has an advanced tracking system and can focus when taking shots in poor light
What is the Job of a Wildlife Photographer?
The nature of wildlife photography jobs differ depending on the requirements, but generally, if you work in this profession, you will likely need to do the following:
Take and produce images of wildlife in natural or zoo environments
Enhance photos through natural or artificial processes
Use techniques to create a story through their imagery
Use equipment to get the best image out of the environment you're in
Design and display photos in a way that is captivating and compelling
Print images on different surfaces
Develop your own prints or outsource them to individuals or a separate company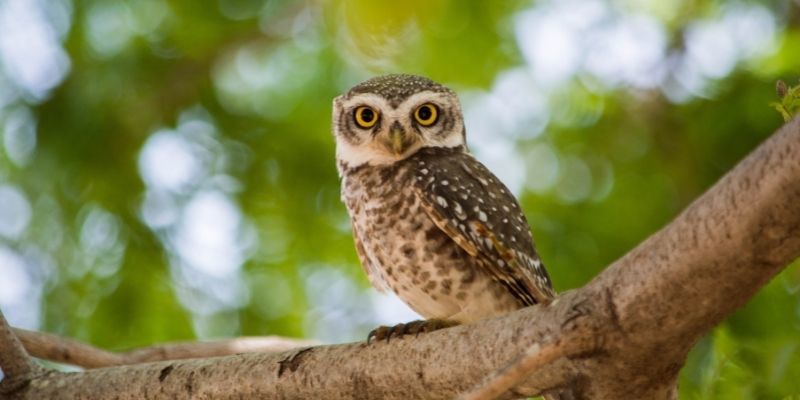 Does Wildlife Photography Pay Well?
There is no set salary for a professional Wildlife Photographer, and it can be wide ranging. In fact, you could make between £18,000 and £30,000 per year. However, there is always room to earn more money depending on the quality of the photos.
Start Learning Today!
If you would like to work as a Wildlife Photographer but have little to zero knowledge of wildlife photography, then we can help. If you want to enrol on wildlife photography courses, then speak to a learndirect Course Executive by calling 01202 006 464. You can also contact us online to learn more about your options. By learning the craft, you can carve out a successful career!
You can also keep track of all animal awareness days and events with our FREE calendar! Download it here.