What Does a Senior Beauty Therapist Do?
The beauty industry is vast, global, and constantly in demand. This sector encompasses a wide range of products and services, from skincare and cosmetics to haircare and fragrances. Beauty is a thriving industry, providing services to people from all walks of life, and you can become part of this bustling sector by getting qualified.
If your ambition is to work towards becoming a Senior Beauty Therapist, then continue reading to learn about the route you can take. With the right Beauty Therapist qualifications and training, you can work in famous salons across the country or set up your own business. You may even want to become a self-employed mobile Beauty Therapist and take your services on the road!
Below, we have delved into the beauty industry, identifying the responsibilities of a Senior Beauty Therapist, the qualifications you need, and the earning potential of this fun and exciting profession.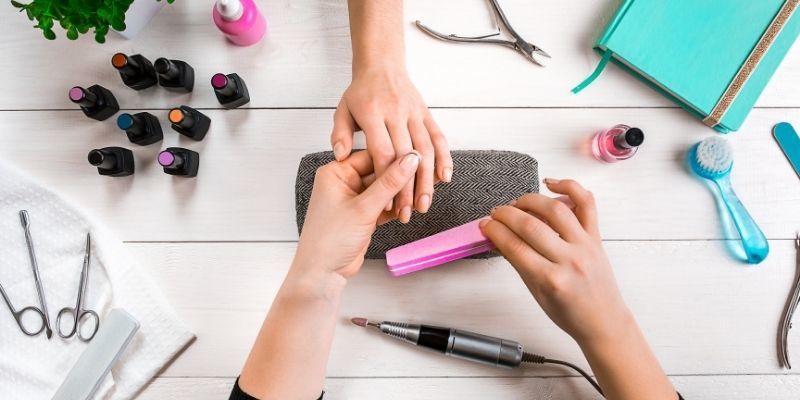 What is a Beauty Therapist?
We all like to pamper ourselves and prioritise our personal care every now and again, and for many, getting treatments at their local spa or salon is the best way to spend an afternoon! A Beauty Therapist is responsible for providing such treatments for the body and face.
A Beauty Therapist job description can vary depending on the business, but essentially, a Beauty Therapist will be trained in a variety of treatments and services, such as the following:
Facials – Some beauty therapists have to provide a range of facials that focus on cleansing, massaging, and toning the skin
Nail treatments – Manicures and pedicures could be among the treatment offering, as well as nail art and nail extensions
Makeup – Some Beauty Therapist jobs involve applying makeup and offering makeup tips to clients
Eyebrows – With adequate training, professionals can provide eyebrow shaping and eyelash colouring as a service
Hair removal – Many people can have unwanted body and facial hair removed professionally at a beauty salon
While the treatments above are common in beauty salons, there are plenty of other services that are included in a Beauty Therapist job description. With appropriate training, some professionals can offer electrotherapy treatments that focus on enhancing the tone and shape of a person's body. Other Beauty Therapist jobs involve providing non-surgical treatments, but to do this, specific training is required.
As well as getting trained in the above treatments, if you want to become a Beauty Therapist, you will need to possess a range of related skills. For example, having strong communication and interpersonal skills are all important if you want to work in Beauty Therapist jobs. You will also need to be adaptable given that different clients will want varying treatments.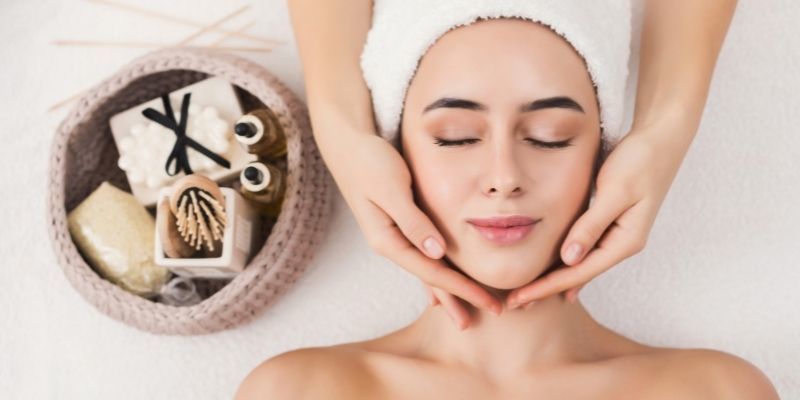 What is a Senior Beauty Therapist?
It is natural to want to move up the career ladder in any job, and that is no different for many professionals within the beauty industry. Like many other professions, Beauty Therapist jobs begin at entry level and can then progress into a role as a Senior Beauty Therapist.
If you are targeting a role as a Senior Beauty Therapist, then you should be aware of the various roles and responsibilities that are included. Each job description differs depending on the business you work for, but generally, the responsibilities of a Senior Beauty Therapist are:
Helping to mentor junior beauty therapists and train new starters
Providing professional beauty treatments
Promoting products
Liaise and support the Salon Manager
Attend relevant training courses
Make sure that the treatment rooms and salon are clean, safe, and hygienic
Oversee the booking of treatments and ensure the staff rota is up to date
Keep track of stocked products and inform the Salon Manager when stock needs replenishing
How a Beauty Therapist Should Present Themselves
When it comes to facial and body treatments, it is important that the Beauty Therapist administering them presents themselves in a professional manner. Having a friendly and communicative nature is important in all Beauty Therapist jobs, but appearance also plays a factor.
For example, a natural and clean look is imperative for anyone working as a junior or senior Beauty Therapist. So, if you tend to wear makeup, choose natural tones, and if your salon applies makeup for clients, then perhaps you can wear some of the products as a form of advertisement.
It goes without saying that good personal hygiene is paramount, and you should always wash your hands with antibacterial soap before and after treatments. In terms of personality, you are more likely to get Beauty Therapist jobs if you have fantastic customer service skills, a positive attitude, and can communicate clearly.
What Qualifications Do You Need to be a Beauty Therapist?
Beauty Therapist jobs require professionals to be trained at Level 3 in order to work professionally in the role. To achieve your goal, you will have to complete Beauty Therapist courses at Level 2 and Level 3.
A handful of salons may be open to hiring you for a junior position if you are qualified at Level 2 and will then allow you to train to Level 3 standard while working for them. However, many salons will only accept applicants that have secured a Level 3 diploma.
With the help of learndirect, you can study the skills and techniques you need to progress towards Beauty Therapist jobs. Our Level 3 Diploma in Beauty Therapy course is accredited by Focus Awards and is nationally recognised. It is designed for individuals who are trained at Level 2, but if you are starting from scratch, you can still enrol on the course.
During your studies, you will cover the following topics, treatments, and services:
Body massage
Promotion and sale of products and services
Health and safety practice
Stone therapy massage
Indian head massage
Client care and communication in the beauty industry
This recognised course will give you the Beauty Therapist qualifications you need to carve out a successful career. The learning journey is comprised of a blend of online study and practical training. You will have the option of securing 10 practical sessions at a dedicated facility in Birmingham. While you have 24 months to study, it should only take you around 6-7 months to gain your qualification.
In addition to the course mentioned, we also offer a range of other Beauty Therapist courses, which you can explore via our faculty page.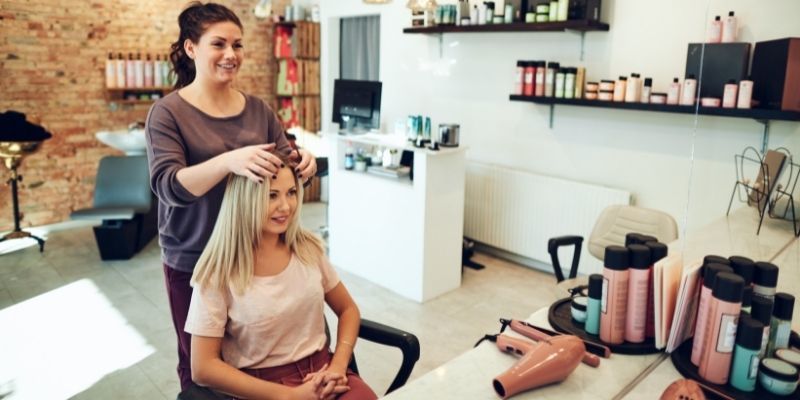 How Much Does a Beauty Therapist Earn?
The earning potential of Senior Beauty Therapist jobs can vary depending on the salon you work for. On average, though, experienced professionals in this sector can earn up to £25,000 per year, with the starting salary being around £17,722 per annum.
What is a Mobile Beauty Therapist?
A mobile Beauty Therapist is a trained self-employed professional who provides beauty treatments at multiple different locations. These locations could be at the home of a client, in hospitals, care homes, or any other location where their services are required. In some instances, mobile beauty therapists book out treatment rooms in health spas and salons for individual sessions.
Begin Your Career Journey Today
If you are hoping to progress your career and become a Senior Beauty Therapist, then we here at learndirect can help! You can speak to one of our Course Executives today by calling 01202 006 464 or contact us online.