What Does a Canine Massage Therapist Do?
If you have a love for dogs and are keen to build a career out of caring for our four-legged friends, then consider becoming a Canine Massage Therapist. It is a therapeutic discipline that is designed to provide much-needed relief to dogs who are dealing with physical or emotional issues. Just like humans, dogs experience various emotions, as well as aches and pains.
Canine massage therapy plays a significant role in alleviating these problems, and you can learn how to perform this treatment by studying canine massage therapy courses. UK learners can gain a wealth of knowledge by achieving Canine Massage Therapist qualifications.
Continue reading to discover what a Canine Massage Therapist is responsible for, the benefits of it, and how you can study towards working in this profession.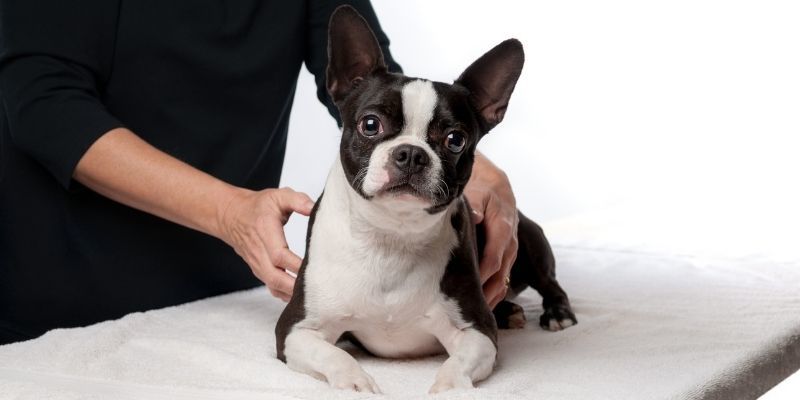 What is Canine Massage Therapy?
Canine massage therapy is a therapeutic process that is given to dogs to alleviate stress and muscular problems, as well as injuries. The discipline focuses on soft tissue across various parts of a dog's body. It targets the area directly depending on what relief is needed, whether that be an injury, muscular soreness, or effects from mental well-being.
It is no surprise that dogs suffer from physical issues, especially as they get older. Bones become weaker and energy levels drop, which can cause detriment to the animal's well-being. Injuries can also occur; such is the active lifestyle of a dog! If either of these problems occur, canine massage therapy will help.
While physical issues are not uncommon in dogs, people often forget that they also experience emotional problems. Anxiety and chronic stress are sometimes felt by canines, and these emotions can be difficult to detect. A canine massage can be used to help reduce symptoms and help dogs have more fulfilled lives.
Is Massage Therapy Good for Dogs?
In short, yes. The purpose of a Canine Massage Therapist is to relieve pain and tension in muscles, which is incredibly beneficial to dogs. There are plenty of reasons why a dog would benefit from undergoing canine massage therapy, including:
Recovery – When a dog suffers an injury, a symptom of trauma or is living with an illness, a canine massage can relieve the pain
Relax – Any tension or spasms experienced by dogs will be relieved through canine massage therapy
Toxin release – Lactic acid and other toxins are released and disposed of from the body during this treatment, which reduces symptoms related to post-exercise soreness and tightness
Stimulate – A canine massage stimulates the production of synovial fluid to help keep flexibility. The process also stimulates sebaceous glands, which will remove dead skin cells, giving the dog's coat an impressive sheen
Calm – Some dogs suffer from high levels of anxiety, and by performing canine massage therapy, the animal will feel calmer and more relaxed as a result
What is the Role of a Canine Massage Therapist?
Even though a Canine Massage Therapist is disciplined in one type of therapeutic treatment, there are various kinds of massage techniques, so the role can be varied on a daily basis. In fact, there are more than 50 techniques that a Canine Massage Therapist can train in, but there are four disciplines:
Myofascial release
Remedial sports massage
Deep tissue massage
Swedish massage
You need to be aware that because you will be dealing with different dogs with varying temperaments, you should familiarise yourself with the dog before beginning treatment. They need to feel comfortable while in your care for the clinical canine massage.
While the canine massage disciplines may alter depending on the dog and their needs, there is a general process that will follow. While working as a Canine Massage Therapist, your day will likely consist of the following:
Gait and postural analysis
Superficial palpation
Conducting a full consultation
Gathering medical history
Carrying out an ADL assessment
A conversation with the dog owner on the outcomes of the therapy
The canine massage, which could take up to 50 minutes depending on the process
Full feedback to the dog owner
A homecare plan and any recommendations based on the treatment
As part of your role as a Canine Massage Therapist, you will likely have to provide this form of therapy over a course of a few sessions.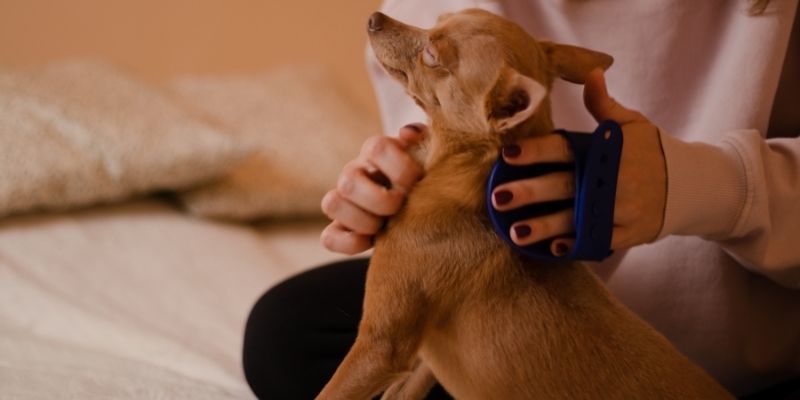 How to Become Canine Massage Therapist?
It is not mandatory for you to gain an official qualification to become a Canine Massage Therapist, but you will need consent from a Veterinary professional. It is beneficial, though, to undertake canine massage therapy courses. UK learners can delve into the practices and processes of canine massage therapy.
With learndirect, you can learn everything you need to know by enrolling on the Canine Massage Level 3 Diploma (RQF). During this canine massage course, you will explore a range of units, including the following:
Introduction to Canine Massage
Canine Anatomy and Physiology
Handling Canines
Canine Behaviour in Therapeutic Settings
Canine Assessment
Tissue Healing
Common Orthopaedic and Neurological Conditions Presented for Massage Treatment
You will also cover the following during your canine massage course:
Aquatic Massage
Advanced Massage and Soft Tissue Techniques
Professional Practice and Multidisciplinary Approach for Massage
Customer Service
Business Management for Canine Massage Therapy
Practical Application of Massage Treatments
Not only will you learn the intricacies of canine massage therapy, but you will also learn how to set up your own canine massage therapy business should you choose to go down that route.
To enrol on our canine massage therapy courses, UK learners will need to be aged 16 or older and have Level 2 qualifications, such as GCSEs or Functional Skills in Maths and English. You have two years to complete the Level 3 Diploma, but you can achieve your Canine Massage Therapist qualifications in less time depending on the pace that you study.
You will benefit from blended learning as you will be able to cover your units online via our industry-leading platform, and you will also undergo a portion of practical training. To successfully complete your canine massage course, you will need to achieve 84 units through a series of unit-based online assessments and a practical skills demonstration.
Is Canine Massage Popular?
Of course! It is an effective way to alleviate stress, aches, and pains. All dog owners want to ensure that their pets are happy and in the best condition possible. By training how to become a Canine Massage Therapist, you can be part of an important service.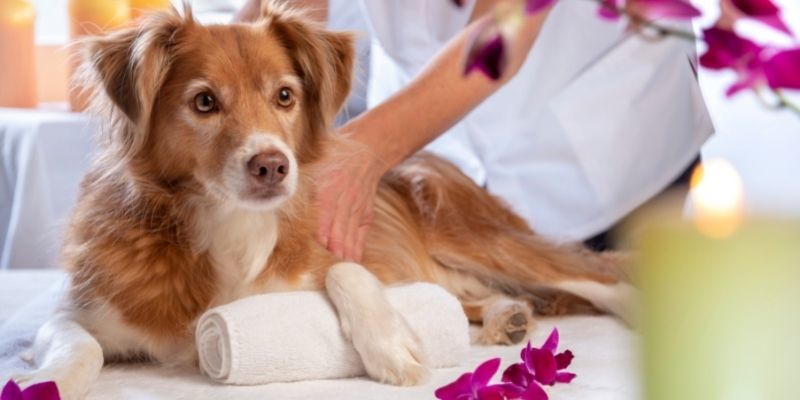 Kickstart Your Career Journey
To learn the ropes about canine massage therapy and achieve regulated Canine Massage Therapist qualifications, then get in touch with our Course Executives at learndirect. You can reach them by calling 01202 006 464 or contact us online.
You can also keep track of all animal awareness days and events with our FREE calendar! Download it here.