What Courses Do You Need to be a Zookeeper?
If you have always wanted to work with animals and can envisage yourself working in a zoo, then you need to know what zoos look for in potential employees. While it is entirely possible to work in a zoo without particular qualifications, having qualifications is certainly favourable. You are certain to stand out in a pool of candidates if you have accredited qualifications behind you.
There are multiple courses you may want to consider, but one of the most effective is the Zookeeping Level 3 Diploma (RQF). This will give you plenty of skills, techniques and knowledge that will help you thrive in a zookeeper job. Continue reading to find out what is involved in the day-to-day work of a zookeeper and the courses you can take to achieve your goal.
What is a Zookeeper?
No zoo would be able to function at an optimum level without having a zookeeper at the helm. The day-to-day role is varied but there are general duties and responsibilities that a zookeeper job entails. Predominantly, a zookeeper is responsible for caring for various species of animals, ranging from penguins to lions.
You may be responsible for preparing food for the animals, as well as observe them for any signs of illness or distress. As part of your role, you will likely need to keep areas clean for animals, ensuring that their habitat is as close to natural as possible. In addition to this, you may be required to work closely with vets and help design environments for the animals.
A zookeeper's job is likely to also involve keeping daily records of an animal's behaviour and feeding habits. Your responsibility is not limited to caring for the animals, you will also need to engage with the public, educating them about different species and the zoo's conservation efforts.
What Do You Learn on a Zookeeping Course?
There are various zookeeping courses that you can consider depending on the area of animal care that you want to progress into. For example, if you have a passion for animal care and enrichment, you may be interested in learning the Zoo Animal Nutrition Level 3 Award (RQF).
For those of you determined to become a zookeeper, then the Zookeeping Level 3 Diploma (RQF) can put you in a great position to secure a full-time role at your favourite zoo. The course is accredited and recognised by the Regulated Qualifications Framework (RQF), and it involves a mixture of online study and practical training.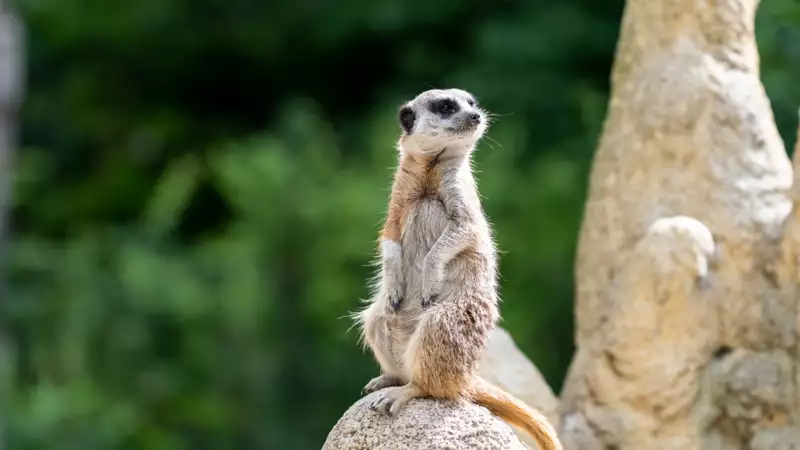 There are various modules that you will cover, with each one designed to give you the knowledge, skills, and techniques to thrive in a zookeeper job. Some of the modules that you will cover include:
Animal Welfare and Ethics – The welfare of the animals at your zoo is paramount, and as part of your role you will be responsible for keeping them safe and content. During this part of the course, you will learn about the ethical implications of caring for animals in a zoo environment
Disease and Prevention – It is imperative that you are able to identify signs of illness or disease in the zoo animals under your care. This zookeeper course will teach you how to report abnormal behaviours and how to prevent the spread of animal diseases
Management of Animals in a Zoo – The safety of the animals is a crucial part of the zookeeper role, and during this module you will learn observational skills and how to record any changes in behaviours
Conservation in Zoos – Sustainability and conservation is a key role that many zoos play to help the global effort. In this unit you will understand the importance of conservation and how zoological collections are suitable for certain forms of conservation
Will You Get to Work with the Zoo Animals?
Arguably, the main highlight of studying the Zookeeping Level 3 Diploma (RQF) is that you get one-on-one time with various animal species during your practical training. There are multiple participating zoos where you can go to have your 1 week of training. They include Jimmy's Farm and Wildlife Park, Colchester Zoo, Dartmoor Zoo, and Blackpool Zoo.
During your practical training, you will be taught the daily activities involved in being a zookeeper, as well as information that will strengthen your overall knowledge. You will cover the following:
Enclosure design
The enrichment and diets of primates
Information about conservation and sustainability
Animal behaviours
Specialist care for reptiles and invertebrates
Zoo administration
Direct contact with various animal species'
Research
The dates of your practical training will be set out after you have enrolled on your zookeeper course. Please note that course fees will need to be paid in full before you can undertake the practical portion of the zookeeping course.
Are there Any Entry Requirements?
A passion for wildlife conservation and animals is all you need to embark on the Zookeeping Level 3 Diploma (RQF). It is advisable, though, that you possess GCSEs at grade 9-4 or C and above, as future employers tend to prefer such qualifications. If you don't have them already, you can complete an equivalent Functional Skills course.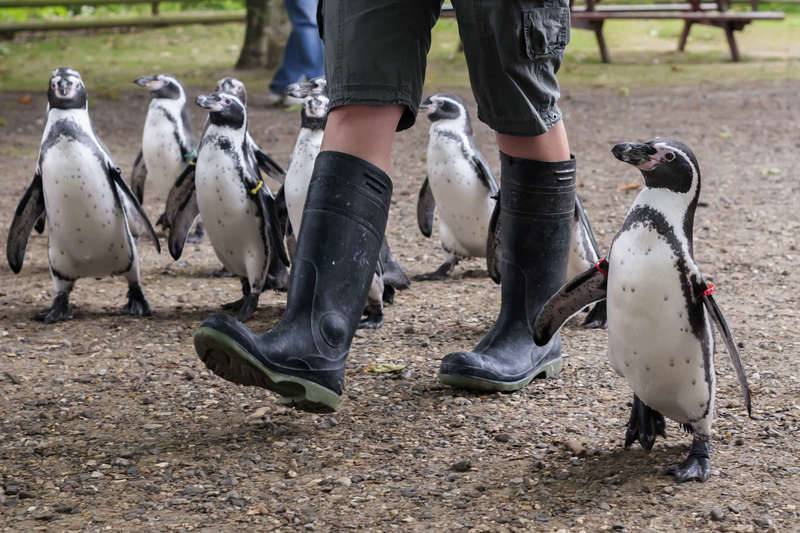 How is the Zookeeping Course Assessed?
To achieve the Zookeeping Level 3 Diploma (RQF), you will need to complete a number of assignments. At the end of each unit, you will need to provide a portfolio of evidence to prove what you have learned. Keep in mind that you have full control over when you complete the assignments of your zookeeping course.
Once you have successfully completed the assignments and undergone the practical training, you will achieve your Diploma.
What Are Your Career Options?
By having this qualification, you are more likely to be attractive to an employer compared to a candidate who has no qualifications. If you are set on becoming a zookeeper, then the Zookeeping Level 3 Diploma (RQF) could help you gain this position at a zoo. You should also know, though, that a qualification of this level can also lead to other job roles, including:
Wildlife Ranger
Wildlife Park Keeper
Zoo Curator
Don't forget, you can always further your study or learn new skills in relation to animal welfare. For example, a Zoology Diploma Level 3 can provide you with the foundation knowledge to study a zoology degree. There are a variety of different courses at learndirect, the UK's leading online learning provider that has helped more than 4 million students achieve their desired qualifications.
Get Started Today!
If you are convinced that a zookeeper job is suited to your personality and career ambitions, then studying the Zookeeping Level 3 Diploma could be a stepping stone towards achieving this role. One of the many great things about enrolling on a learndirect course is that you can study at your own pace.
Due to most of the courses being online, you can schedule study time around your existing commitments. So, if you are a single parent debating about going back into education, or you work full-time and can only be free in the evenings, a learndirect zookeeping course can fit around you.
You will have contact details for your tutor as well as access to Student Support Officers. As soon as you enrol, you will receive your course materials, which means that you can get started straight away! To speak to one of our Course Advisers to discuss how we can help you work towards a role in zookeeping, call 01202 006 464. Alternatively, contact a member of the team through our support centre.
You can also keep track of all animal awareness days and events with our FREE calendar! Download it here.