As a nation full of animal lovers, there are many people who would be thrilled to have a career working with animals. For those of you who have a passion for wildlife and take a personal interest in the globe's conservation efforts, a zookeeping career could be the one for you. Not only will you get to care for exotic wildlife, but you will also be part of the wider conservation effort after becoming a Zookeeper.
You don't always need an official qualification to work in a zoo, but studying a zookeeping course can help you get ahead of the competition. This is also something that you can achieve through a combination of online and practical learning. Below, we have outlined the roles and responsibilities of a zookeeper, as well as the course you can take to achieve Zookeeper qualifications and further your career. 
What Does a Zookeeper Do? 
A zookeeper is a crucial member within a zoo framework as they have a range of responsibilities. While a Zookeeper job description can be broad, the primary focus is to care for animals of varying species. From penguins and tropical birds to lions and tigers, you could be responsible for providing them with the best environment to live and thrive comfortably. 
As part of your role as a Zookeeper, you may be required to engage with the public, explaining the conservation efforts of the zoo and educating visitors on the history of the animals. So, what is it like to be a Zookeeper? A breakdown of the usual responsibilities of a Zookeeper are as follows: 
Keep areas clean for the animal
Observe the animals for signs of illness or distress
Prepare food for the animals
Design environments for animals that match their natural habitats
Work closely with veterinary professionals
Help with raising young animals
Keep daily records of animal behaviour and feeding habits
How Do You Become a Zookeeper? 
You may be asking what qualifications do you need to be a Zookeeper. UK learners should know that it is not a prerequisite to have a qualification to work in a zoo, but it is unlikely that you will get a role as a Zookeeper without prior experience and study.
It is a competitive industry, so you will stand out from the crowd if you have an accredited qualification behind you. Most employers will expect you also to have GCSEs or equivalent qualifications at grade 9-4 or C and above, preferably in English and a Science subject. 
One of the most effective ways of getting the attention of a potential employer is to undertake a zookeeping course to prove that you have Zookeeper qualifications. The Zookeeping Level 3 Diploma (RQF) is an accredited qualification that will give you the expert knowledge you need to thrive in a zookeeper job. By studying through learndirect, you will enjoy a combination of online study and practical training, teaching you the roles and responsibilities of a Zookeeper.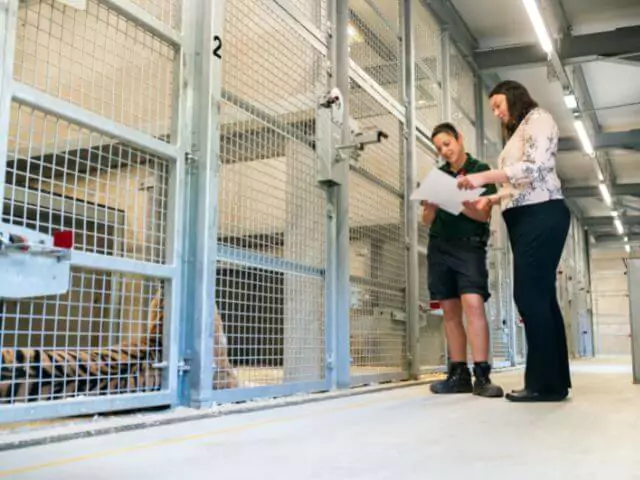 There are various modules that will be covered over the duration of your zookeeping course, ones that you will need to grasp to achieve your Zookeper qualifications. We have outlined a few of them below: 
Animal Welfare and Ethics – The ethical treatment of animals is arguably the most important part of a zookeeper's job. In this unit, you will learn how to be a Zookeeper by delving into animal welfare and the ethical implications of caring for animals in a zoo environment
Conservation in Zoos – This part of the zookeeping course will give you an in-depth knowledge of conservation and how zoos can play a pivotal role. You will understand how zoological collections are better suited to various forms of conservation
Zoos and the Media – To educate the general public about your zoo's work, then you will need to build a good relationship with the media. During your zookeeping course, you will learn the value of the media for zoos and how you will play a key role in communications
Management of Animals in a Zoo – You will delve into the various observational skills you need as a zookeeper to ensure that the animals are safe and content. You will also learn how to keep daily records
Work Closely with Animals in Your Zookeeping Course 
The majority of the Zookeeping Level 3 Diploma (RQF) is made up of online theoretic learning, but you will get an opportunity to gain real work experience in a zoo before achieving your Zookeeper qualifications. As part of this zookeeping course, you will undergo 1 week of practical training at one of the following zoos: 
Jimmy's Farm and Wildlife Park
Colchester Zoo
Dartmoor Zoo
Blackpool Zoo
During this element of your Zookeeper training, you will learn the day-to-day activities involved in a Zookeeper job, which includes direct contact with various animal species. Your first-hand experience in a zoo environment could be with penguins, giraffes, sea lions, aardvarks, and many more! The practical element of your zookeeping course allows you to put into practice the skills you have acquired and knowledge you have gained. 
Over the course of the week, you will have a strong understanding of animal behaviours and various dietary requirements. You will also grasp a better knowledge of conservation and sustainability and how this relates to a Zookeeper role. The combination of online study and practical experience will put you in a strong position in the job market. Your Zookeeper qualifications are sure to impress potential employers. 
Zookeeping Careers 
Once you have successfully completed the Zookeeping Level 3 Diploma (RQF) and achieved your Zookeeper qualifications, you will be able to progress in your career. If you are passionate about conservation efforts, then you have an opportunity to make a difference. The Diploma is recognised by the Regulated Qualifications Framework (RQF) and is likely to make you an attractive candidate for an employer. 
If you are set on a Zookeeper job, then our Zookeeper qualifications will set you up with the knowledge you need to succeed in this role. A Zookeeper is not your only option, though, as you could also pursue the following careers: 
Wildlife Ranger
Zoologist
Zoo Vet Assistant
Curator
Wildlife Park Keeper
If you would like to harness the knowledge and skills you have gained and then transfer them into another animal-related study, then consider learndirect's range of animal welfare courses. You could also potentially move into veterinary nursing should you feel that it is a natural progression. The skills you learn from Zookeeper qualifications can be transferrable.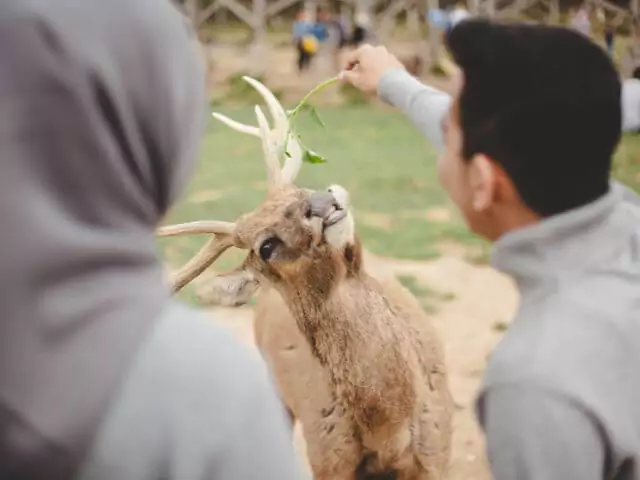 Benefits of Studying Zookeeping Online 
There is no doubt that the practical element of a zookeeping course is crucial as it gives you real-life experience of working in a zoo. By coupling that with online learning, you get an all-around learning experience from these Zookeeper qualifications, not to mention the convenience of studying online. As one of the UK's leading online learning providers, learndirect has helped more than 4 million students achieve qualifications in multiple disciplines. 
With most courses being online, you have the freedom to study at your own pace and from anywhere in the world! All you need is a stable internet connection, a laptop or computer, and you're good to go! Online zookeeping courses are ideal for individuals who have existing commitments, such as looking after young children or working full-time. 
You can tailor your learning journey to suit your daily life, meaning that you don't have to neglect your commitments. As soon as you enrol, you will be instantly sent the course materials you need to complete the Zookeeping Level 3 Diploma (RQF) and gain your Zookeeper qualifications. So, as soon as they come through, you can get started! The dates for your practical training will be provided once you begin the course. 
Kickstart Your Career Today! 
To take your first steps towards beginning a career in zookeeping, get in touch with learndirect today. By calling 01202 006 464, you can speak to one of our Course Advisers, who will answer any queries you may have about Zookeeper qualifications. With flexible payment options as well as flexible study schedules, you will be on your way to achieving your goals.  
You can also reach a member of the team by contacting our support centre. Alternatively, click on the graphic below to take you to the Zookeeping Level 3 Diploma (RQF) course page. 
You can also keep track of all animal awareness days and events with our FREE calendar! Download it here.