The Importance of Science in Sport
Sport is an important part of society for more reasons than you might think. Not only does it keep us fit and healthy, it also increases morale, encourages teamwork and instils important values in people. Not to mention the sports sector alone contributes just shy of £40billion to the UK economy.
As such a valuable asset, it's no wonder there is so much investment and research into sport, most commonly, this is in terms of scientific study. The use of science in sport has increased exponentially over recent years. This is because what we have learned from sports science has led to significant development not only in sports themselves, but in healthcare and other vital sectors.
If you're a sports fanatic, you may be looking for a career that combines your interests with the ability to earn a living. Though, like many people, you may be asking yourself 'how is science related to sports?'. We will answer this for you below and help you see why a job in sport and exercise science is such a desirable career move.
What is Sports Science?
It's hard to learn anything without analysis and data, and the study of sports is no different. As technology has advanced, scientists have been able to unearth knowledge that has enabled professionals in sport to work with athletes to improve their performance. However, sports science isn't just about scoring more points than the opposing team.
Sport and exercise science encompasses an array of scientific fields, spanning from biomechanics to mortar control, physiology to sports performance. As such, it brings together researchers from different specialities, to undertake studies of human activity and health.
So, not only does it help us get more out of our high earning sports stars, sports science helps us recognise the mechanisms within the body and how physical activity improves health and prevents disease.
The use of science in sport has led to improvements in conditions like diabetes, chronic pain and cardiovascular disease. Other sports science studies have helped us see the mental health benefits of exercise, how exercise can promote healthy ageing, the causes of injuries and deaths related to sport, and the psychological skills that get people engaged in fitness and physical activity.
All of this and so much more is why sports science professionals are so valuable in a modern employment market. The more we learn about our bodies' physical abilities and how we can harness them, the more likely we are to discover the route to a healthier, longer and more impactful life.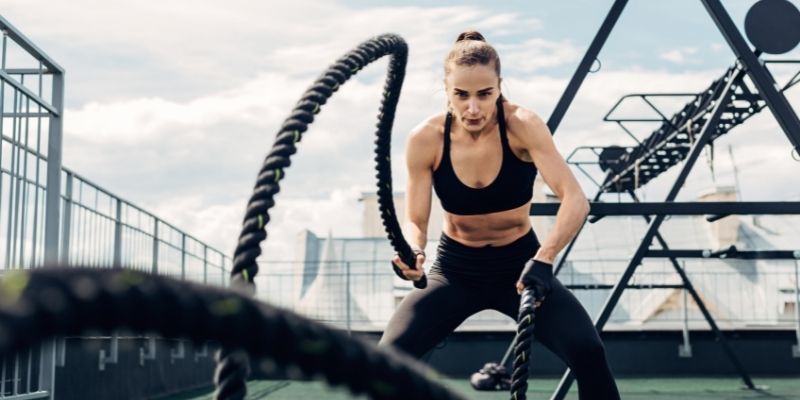 How Can I Study Sports Science?
If you want to get the skills and knowledge for a career that studies physical activity, there are numerous sports science courses you can take to get started. As you progress through each level of study, you will be able to pursue roles with higher barriers to entry, earn a more significant wage and have more of an influence in the studies that shape this sector.
College sports science courses are a great way to get started with this avenue of education. They provide anyone with an interest in sports and nutrition training a chance to explore these areas in detail, before committing to a degree and a career in the sports science sector.
Should you want to pursue sports science further after this point, college courses like a sports science A Level or an Access to HE Diploma will contribute towards sports science degree entry requirements.
A sports science degree is usually an essential step to access a wide range of careers in the sports research sector. They give you a solid grounding in the factors that affect behaviour in sport and how to enhance the performance of those undertaking physical activity. Along with a host of other knowledge and skills that make you desirable for employment in the sports industry.
However, to land a job as a sports scientist, you will typically need postgraduate sports science qualifications. This can be a masters in sports science or a PhD in sports science, which will open the door to careers in research, teaching, physiotherapy, sports psychology, nutrition and more.
For other more applied roles, like coaching, you will need to also have a good degree of practical experience to show you can apply your knowledge outside of the lab.
Sports Science Degree Entry Requirements
The route to most sports science careers starts with a sports science degree, and to access this level of learning you have to meet the degree entry requirements.
Each university sets its own requirements but, generally, the most desirable qualifications to study sports science include:
A GCSE at grade C/4 or above in Maths and English (or equivalent qualifications like Functional Skills)
At least one Level 3 qualification such as an A Level, typically in a Science, though other universities also look for Maths, Physical Education and Psychology. A sports science Access to Higher Education Diploma can also help you meet these requirements in one course
Best Universities for Sports Science
While many universities offer sports science degrees throughout the UK, some are ranked more highly than others.
Loughborough's sports science provisions are well renowned as it is home to the world's biggest university-based sports technology research group, which is part of the Sports Technology Institute. Though there are plenty of other sports science university institutions you should consider.
According to The Guardian, the top ten best unis for sports science in the UK are:
Anglia Ruskin
Nottingham
Loughborough
Birmingham
Durham
Bath
Kingston
Glasgow
Oxford Brookes
Aberdeen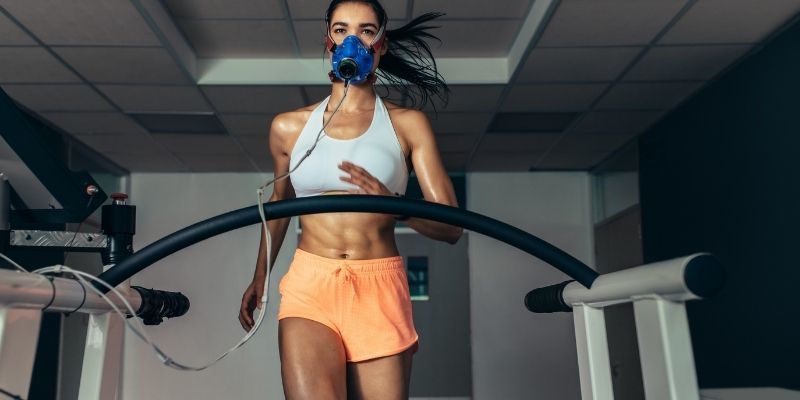 What Can You Do with a Sports Science Degree?
Once you have your degree level qualifications, there are numerous sports science jobs you can pursue. Depending on your interests, you could align yourself with roles that work with athletes, children or the general public in either public, private and not-for-profit sectors.
With a sports science degree you could secure work as a:
Fitness Centre Manager
Personal Trainer
Sports Administrator
Sports Development Officer
Sports Therapist
With postgraduate qualifications, you could secure sport and exercise science jobs such as an:
Dietitian/Nutritionist
Exercise Physiologist
PE Teacher
Sports Coach
Sports Science Researcher
Strength and Conditioning Specialist
Spinal Therapist
Sports Science Courses Online
If you like the sound of combining an interest in science with a passion for sports and fitness, you can study sports science courses online that will help you progress towards these exciting and innovative careers.
An Access to Higher Education Diploma (Sports Science) is the perfect way to get started in this field. The qualification is set at Level 3, so it provides you with the equivalent of 3 A Levels to help you meet sports science degree entry requirements with one course.
The course is also designed to provide the perfect balance of skills development and academic study. Not only will you gain the essential Biology, Anatomy, Nutrition and Sports knowledge, but modules on research, writing and study planning will also fully prepare you for studying as an undergraduate.
Throughout your studies you will cover modules on:
Cell Biology
Sports and Exercise Physiology
The Human Muscular and Skeletal System
Sports Fitness – Strength and Conditioning
Sports Nutrition
Ethics and Values in Sport
The Brain and Nervous System
Current Issues in Sport
Human Disease and Prevention
Access to Higher Education Diplomas are accepted by most universities, so you should be able to use this qualification to secure a spot in any of the most coveted universities for sports science degrees. However, each institution sets its own entry requirements, so be sure to check the Access to HE Diploma (Sports Science) will be accepted before enrolling on the course.
Start Your Sports Science Career!
If you're ready to take action and move towards a career in one of the fastest expanding sectors, learndirect can help you make this ambition a reality. Our Access to HE Diploma (Sports Science) will get you on the fast track to a sports science degree, so you can be working in an industry you love in no time!
Find out more by talking with our Course Executives today. They will run through the course in full, explain the flexible payment options available to you and the tutor support you will receive, and answer any other questions you might have.
Simply call them on 01202 006 464 or contact them online.