online only!

extra 5% off
35% OFF
Save £140.80 - Don't miss out!
Sports Science
Get in touch with us and we'll call you back
Get in touch with us and we'll call you back
OUR PASS RATE
Fitness
(National Average 75.1%)

94.7
%
SALE

Savings End Midnight Thursday 30th November

SALE

Savings End Midnight Thursday 30th November
Sports Science
This course will ensure you gain and develop the essential skills necessary to become a respected sports scientist. Each module is filled with crucial information on a variety of subjects that are essential for any budding sports scientist. Sports science is a broad field, and to be a successful sports scientist, you must have a burning desire to understand the workings of the human body and how to maximise performance.
Course Overview
Develop the industry-desired skills you need to get started in Sports Science. Learn to conceptualise new processes, and challenge existing ones by experimenting with new concepts and discovering innovative ways of working that enhance and prolong sports performance.
To convey your performance recommendations, it's essential that you develop communicative skills that will support you as your work closely with athletes and coaches to ensure your suggestions are followed.
This course will give you the practical and theoretical knowledge to support professional athletes and their teams and aid them in reaching and maintaining peak performance.
Key topics covered in this course
Functional anatomy
Biomechanics
Exercise physiology
Fitness training and testing
Nutrition for health and performance
Sports psychology
Coaching science
Performance analysis
Use the tabs above to learn more about this course and its contents along with details about the qualifications you will gain, potential careers for qualified individuals along with any pre-requirements. Alternatively, reach out to us via the form below and one of our course experts will be in touch to answer any questions you may have.
What distinguishes us from other training providers is that we only offer Personal Training courses that have been developed and are delivered by industry experts who are currently leading the way in respective fields.
Throughout the course, you'll be learning through written materials, interactive learning elements, and course videos that are engaging and fun.
Modules
The course has been separated into 8 individual modules, aimed at structuring the learning experience in a way that allows you to study at your own pace in a step by step format whilst covering all the critical topics you need to know for a career sports science. See below for a comprehensive breakdown of the core components of each unit:
Unit 1: Functional Anatomy
Understand anatomical terminology
Main function of the skeletal system
Different types of joints
Different types of muscle contraction
The sliding filament theory
Unit 2: Biomechanics
Planes of movement
Types of levers
Newton's Laws of Motion
Fluid mechanics
Unit 3: Exercise Physiology
The body's energy systems in relation to sport and exercise
The role of the cardiovascular system in relation to exercise
The role of the respiratory system in relation to exercise
Unit 4: Fitness Training and Testing
How the body familiarises itself with various forms of exercise training
Measuring the the body's responses to exercise training
Unit 5: Nutrition for Health and Performance
Nutrition and its impact on sports performance
Assessing dietary intake
Nutritional requirements for sports performers
Nutritional strategy for an athlete during training/competition
Unit 6: Sports Psychology
Role of the sports psychologist
The importance of motivation in sport
Methods of enhancing the performance of athletes
Unit 7: Coaching Science
The process of sports coaching
The main theories of learning in relation to coaching
The importance of effective communication
Unit 8: Performance Analysis
Cycle of completing a performance analysis
Methods of performance analysis
Intrinsic and extrinsic feedback
Entry Requirements
No prior experience or previous qualifications are required to enrol on this course. The course is ideally suited to learners of all levels looking to get started in Sports Science.

Assessment
Your progress throughout the course is assessed via a number of short written answers for each respective unit. Your answers are marketed by our expert tutor team and feedback will be provided. The purpose of the assessments is not to pass or fail you, but to ensure key topics are being learnt and that you remain on track.
Qualifications
TQUK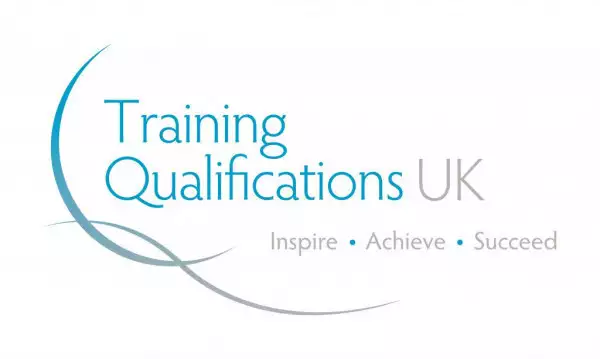 Endorsed by TQUK, this course is provided for learning support and upskilling purposes and does not provide an official qualification.
Training Qualifications UK (TQUK) was founded in 2013 and quickly established itself as a widely respected awarding organisation with a reputation for agility and progression. Providing learners with qualifications that are both relevant in the workplace and useful in every area of life is at the core of their work with employers and providers.
Established in 2013, Training Qualifications UK are one of the most forward-thinking and agile Awarding Organisations in the UK. They work closely with both employers and providers to ensure learners receive qualifications that have impact in the workplace and help learners succeed in all walks of life.
Throughout this course you will develop a detailed and thorough understanding of sports science and its related topics. The subject of sports science is in a constant state of growth with more being learned about the human body every day. Sports science covers a range of specialisms from physiology and nutrition, right through to biomechanics and psychology with a specific emphasis on how these various subjects are connected and work in unity with each other.
Knowledge, analytical thinking, and strong communicative skills are integral to your success in sports science, with your main responsibility being to use your expertise to not only support sports professionals such as athletes and coaches but to use evidence-based data to aid in the improvement of athletic performance. Your understanding of key subjects such as personal training, nutrition, performance analysis, and the wider sports science industry will allow you to help athletes at a competitive level gain the advantage over their rivals and opposition.
This course features a comprehensive coverage of:
Functional anatomy
Biomechanics
Exercise physiology
Fitness training and testing
Nutrition for health and performance
Sports psychology
Coaching science
Performance analysis
Whilst this course is designed to provide you with the well-rounded knowledge you need to pursue a career in sport science it is also the ideal platform to start from if you are looking to specialise your field and launch a career in either of the areas listed above. In addition to preparing you for further studies in higher education sports science, this course will also set you on the path to becoming a respected sports scientist.
Upon completion of this training, you may look to pursue a career in a specific field within the health and fitness industry, and the skills you gain as part of this course will prepare you to do so. Perhaps you want to become a Personal Trainer and gain your Level 2 Gym instructing or Level 3 Personal Training qualifications. Maybe you found a passion for nutrition and decide to elevate your career potential with the Level 4 Advanced Sports Nutrition course.
Whatever you decide, this course will open the door to an abundance of opportunities throughout the fitness and sports science industry.
OUR PASS RATE
Fitness

94.7
%
(National Average 75.1%)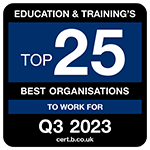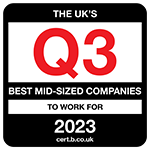 Sign up to our Newsletter