Sports Science
The sports science industry has been growing at a massive rate in recent times. With this growth comes the need for more qualified sports scientists who can work within this fascinating industry. The purpose of sports science is consider the scientific principles and approaches that can be used in order to enhance sporting performance.

Sports Science considers a range of different disciplines and includes areas such as:

1) Biomechanics
2) Anatomy and Physiology
3) Psychology
4) Sports Nutrition
5) Performance Analysis
6) Technology used in Sport

This Level 3 Sports Science home study course is designed to equip you with the skills you need to work in the industry. This course aims to teach you how to analyse the way in which the human body reacts to various factors and how they can all contribute towards enhanced athletic performance.
Modules
Lesson 1: Functional anatomy

The learning outcomes for this unit are:

Understand terminology
Describe key structures and the function of the skeleton
Explain joint classifications
Describe key structures of the muscular system

Lesson 2: Biomechanics

The learning outcomes for this unit are:

Understand the term biomechanics
Understand movement technology used in biomechanics
Understand Newton's law of motion
Understand kinematics and kinetics
Understand projectile motion

Lesson 3: Exercise physiology

The learning outcomes for this unit are:

Define human homeostasis
Explain energy metabolism with the human body
Demonstrate an understanding of cardiovascular and respiratory systems
Describe how the human body responds to exercise

Lesson 4: Fitness training and testing

The learning outcomes for this unit are:

Explain the psychological adaptations that result from fitness training
Understand the principles behind effective fitness training
Describe different methods of fitness training
Describe methods for testing fitness across a range of fitness components

Lesson 5: Nutrition for Health and performance

The learning outcomes for this unit are:

The importance of a balanced and varied diet
Dietary reference values and healthy eating principles
Basic dietary assessment methods
Performance nutrition strategies

Lesson 6: Sports psychology

The learning outcomes for this unit are:

Know the roles of a sports psychologist
Know the different professional associations within sports psychology
Understand the importance of motivation in sport
Understand the influences of arousal, stress and anxiety in sport
Understand methods of enhancing the performance of athletes

Lesson 7: Coaching science

The learning outcomes for this unit are:

Understand what sport is
Understand the concept of sports coaching
Appreciate the areas of sports science impacting on coaching
Understand what coaching science is
Explain the main theories of learning in relation to coaching
Understand learning styles, coaching styles and multiple intelligences
Understand the process of communication and the communication channels used by coaches

Lesson 8: Performance analysis

The learning outcomes for this unit are:

Know the purpose of performance analysis at different levels of sport
Know the cycle of completing performance analysis in sport
Know the different performance criteria used in performance analysis
Know methods of performance analysis and the use of technology
Know how to provide feedback after analysing performance
Requirements
There is no experience or previous qualifications required for enrolment on this course. It is available to all students, of all academic backgrounds.
Endorsement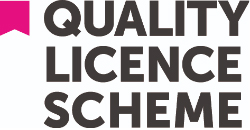 At the end of this course successful learners will be given the option to receive a Certificate of Achievement from the Quality Licence Scheme and a Learner Unit Summary (which lists the components the learner has completed as part of the course).
Level 3 Sports Science Certificate of Achievement
The course has been endorsed under the Quality Licence Scheme. This means that learndirect has undergone an external quality check to ensure that the organisation and the courses it offers, meet defined quality criteria. The completion of this course alone does not lead to a regulated qualification* but may be used as evidence of knowledge and skills gained. The Learner Unit Summary may be used as evidence towards Recognition of Prior Learning if you wish to progress your studies in this subject. To this end the learning outcomes of the course have been benchmarked at Level 3 against level descriptors published by Ofqual, to indicate the depth of study and level of demand/complexity involved in successful completion by the learner.
The course itself has been designed learndirect to meet specific learners' and/or employers' requirements which cannot be satisfied through current regulated qualifications. The Quality Licence Scheme endorsement involves robust and rigorous quality audits by external auditors to ensure quality is continually met. A review of courses is carried out as part of the endorsement process.
The Quality Licence Scheme is part of the Skills and Education Group, a charitable organisation that unites education and skills-orientated organisations that share similar values and objectives. With more than 100 years of collective experience, the Skills and Education Group's strategic partnerships create opportunities to inform, influence and represent the wider education and skills sector.
The Skills and Education Group also includes two nationally recognised awarding organisations; Skills and Education Group Awards and Skills and Education Group Access. Through our awarding organisations we have developed a reputation for providing high-quality qualifications and assessments for the education and skills sector. We are committed to helping employers, organisations and learners cultivate the relevant skills for learning, skills for employment, and skills for life.
Our knowledge and experience of working within the awarding sector enables us to work with training providers, through the Quality Licence Scheme, to help them develop high-quality courses and/or training programmes for the non-regulated market.
*Regulated qualification refers to those qualifications that are regulated by Ofqual / CCEA / Qualification Wales
To view a sample of the Certificate of Achievement, please click here.
Sign up to our Newsletter