Teaching Assistants for Every School Stage: Your Ultimate Guide
Early years, primary school, and secondary school are the main stages of school life for children and young adults. To progress through these phases, you need plenty of support, and while Teachers tend to take the spotlight, Teaching Assistants can be the unsung heroes when it comes to children and young adults fulfilling their potential.
Teaching Assistants feature in classrooms throughout each school stage, and if your idea of a rewarding job is helping youngsters develop academically, emotionally, and socially, then becoming a Teaching Assistant could be the right path for you. Continue reading to learn what your responsibilities could be in each school stage, and the Teacher Assistant courses you can take to achieve your goal.
Early Years: The Role of Teaching Assistants
Early years education is for children aged between 3 to 5 years old, so if you are thinking about undergoing Teaching Assistant training for this phase of education, then you should be aware of what the role could entail.
For example, if you achieve a CACHE Level 3 Diploma in Childcare and Education and go on to secure a role as a Teaching Assistant, then you can be expected to carry out the following tasks:
Work with small groups of children or in one-to-one sessions
Help to identify a child's strengths and weaknesses
Assist Teachers with organising activities and setting up provisions
Help children with schoolwork and the early stages of development
Work closely with children who have nervous dispositions, and help them feel secure
Help children learn how to manage their time and learning
Help children learn how to read
Be aware of children who withdraw from the group or avoid getting involved in group activities, and give them more focused attention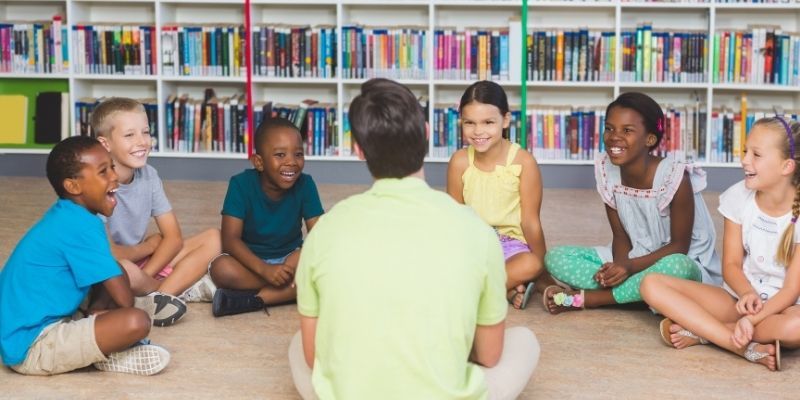 There are various primary school settings that you could work in after completing your Teacher Assistant courses, such as:
Public schools
Private schools
Religious schools
Specialised schools
Academies
Primary School: How to Thrive as a Teaching Assistant, UK Professionals
If you take a Teaching Assistant Level 3 course, you will be eligible to apply for Teaching Assistant roles in primary schools, which is the next step up for children who complete early years education. During primary school years, children are aged between 5 and 11, with some schools split into infant and junior levels.
With your Teaching Assistant diploma, you will have a solid understanding of what is expected of you. While many of a Teaching Assistant's duties are universal across all school levels, there are some differences given that schoolchildren are at differing stages of development during their learning journey.
The training for Teaching Assistants hoping to work in a primary school will get them prepared for the duties that they will likely take on, such as:
Help pupils build on their knowledge
Create a positive learning atmosphere for pupils
Help pupils understand lesson content through creative ways
Assist pupils during their transition period from early years education to primary
Provide support to pupils with special educational needs
Encourage pupils to interact and contribute
Support the use of technology for learning activities
Supervise pupils before and after school, as well as on school trips
Secondary School: The Teaching Assistant Skills You Need
In secondary schools, Teaching Assistants will be helping pupils aged between 11 and 16. At this stage of development, pupils will begin thinking about life after school, whether they want to go to college and university, or enter the working world.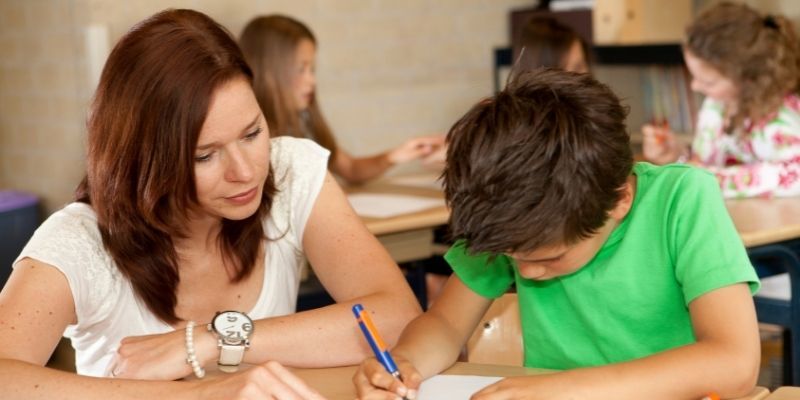 Not only will pupils be pondering over their career options, but they will also start understanding themselves and what they want out of life. Secondary school is a significant time in the social and emotional development of pupils, of which you will learn about during your CACHE Level 3 Diploma in Childcare and Education, or other relevant training.
A Teaching Assistant Level 3 course will prepare you for the main duties and responsibilities of a TA, but you should be aware that working in a secondary school will likely involve a specialised role.
The duties you have will vary depending on your role, but they could include:
Helping pupils with their all-round communication
Supporting pupils as they develop their literacy skills
Supporting a pupil with personal care
Manage challenging behaviour
Running group activities and one-to-one sessions
Assisting Teachers where necessary
What is a Higher Level Teaching Assistant?
A Higher Level Teaching Assistant (HLTA) holds the same duties as a Teaching Assistant, but they can take on more responsibilities. If you have a Teaching Assistant diploma and want to take the next step up, then a HLTA will enable you to do the following:
Teach your own classes
Cover planned Teacher absences
Plan, prepare, and deliver various learning activities
Evaluate, record, and report on the progress of pupils
Not only that, but you may be required to liaise with parents and guardians regarding sensitive information and issues related to a pupil. To become a Higher Level Teaching Assistant, you will already need to be working as a Teaching Assistant and have the backing of your school's Head Teacher.

The Teacher Assistant Courses You Need to Take
If you are starting from scratch in your career and are seeking Teaching Assistant training, then learndirect should be your first point of call. We are the UK's leading online learning provider and have helped more than 4 million learners gain qualifications in their chosen career fields. You can add yourself to that growing list if you enrol today!
So, are online Teaching Assistant courses recognised? Of course! We offer a range of options, including the NCFE CACHE Level 3 Diploma in Supporting Teaching and Learning (RQF). This online course will provide you with the knowledge and skills you need to become a Teaching Assistant.
Course Breakdown
This form of training for Teaching Assistants is a blend of online learning and practical training. The online portion of the course is broken down into 16 modules. After making your way through them, you will:
Know how to develop positive relationships with pupils
Understand the policies and procedures related to safeguarding
Be aware of all the latest legislation and guidelines
Practical Training
As mentioned, part of your course involves practical training, which you will complete at an appropriate school setting, either in a paid or voluntary role. To complete your practical successfully, you will need to:
Allow between 50 hours (minimum) to 200 hours to complete your placement or work experience
Or allow up to 100 hours if the Certificate in Supporting Teaching and Learning has already been successfully completed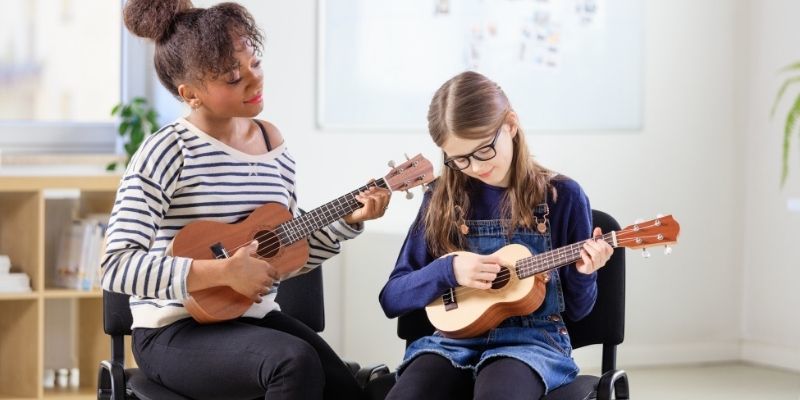 Assessment
Rather than take an exam to achieve your diploma, you will need to complete a series of question papers based on the modules covered during your studies. You will also be observed during your practical placement, which contributes to your final qualification. So, if you are wondering how to become a Teaching Assistant with no experience, this online course is ideal!
Additional Online Teacher Assistant Courses
If you want to strengthen your knowledge as a Teaching Assistant, we have additional courses that you can take to enhance your skillset and add another string to your bow. For example, we offer the following courses:
Start Your Teaching Assistant Training Now!
So, if you are asking yourself 'are online Teaching Assistant courses recognised?' you will know by now that ours are! We are the first point of call for anyone wondering how to become a Teaching Assistant with no experience.
You can enrol on our Teacher Assistant courses today by calling one of our Course Specialists on 01202 006 464 or by contacting them online. Kickstart your career journey now!