Autism Awareness
Overview
The Autism Awareness course aims to develop your understanding of the diverse condition of autism and gives practical suggestions when working with autistic individuals.
Autism refers to a whole range of social, language and communication problems. Severity ranges from mild and often undiagnosed to severe, where it is almost impossible for people to successfully engage in society.
The aim of this course is to provide a better awareness of the term "autism" and "autistic spectrum disorder" (ASD) and how to support individuals with autism.
At the end of this course successful learners will receive a Certificate of Achievement by ABC Awards and a Learner Unit Summary (which lists the details of all the units you have completed as part of your course).
Module 1
Outline of Learning Disabilities
Introduction (to include the myths, what is and what is not)
How Learning disabilities can affect social and emotional development of children and young people.
Outline and understand the different Learning disabilities
Module 2
The definition of Autism
The difference between autism and Asperger's syndrome
The three different conditions within the autistic spectrum
The difficulties encompassed with social interaction, communication and imagination which affect the learning of a young person with ASD
Module 3
Causes of Autism
Genetic & environmental causes of autism.
Diagnosing Autism in Children
Diagnosing Autism in Adults
The gender differences
Module 4
Explaining Autistic Behaviour
Understanding the concept of challenging behaviour
Recognising characteristics of autism through childrens behaviour
The 'theory of mind', and of how lack of this this affects young people with ASD
Module 5
Communication and Language
Process involved in receptive language
Process of expressive language
Strengths and weaknesses of the speech, language and communication skills of a young person with autism Spectrum Disorder
Module 6
Approaches to Autism
Person centred approach
Planning to meet individual needs
Planning for social inclusion
Module 7
Practical suggestions when working with Autism
Practical considerations
Suggestions to create a safe environment
Visual Strategies
Aspects of non-verbal communication and their role in supporting someone with Autism
Module 8
Ethical, Legal and Organisational Issues
Outline possible challenges for
Outline avenues for support and helpful resources
Requirements
There is no experience or previous qualifications required for enrolment on this course. It is available to all students, of all academic backgrounds.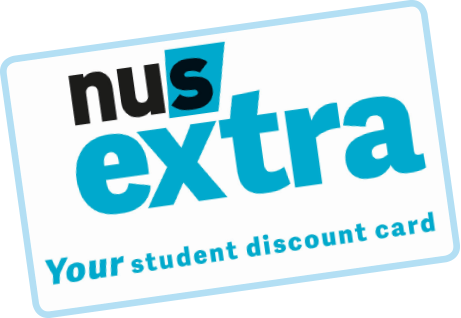 Get your NUS Extra card
All professional development students are eligible for the NUS Extra card, which gives you access to over 200 UK student discounts with brands like Co-op, Amazon and ASOS. Apply and find out more at http://cards.nusextra.co.uk/

Deko loans

Our 3 year 0% loans are provided by our partners Deko. Loan applications are processed over the phone with a member of our team and a decision can be provided within a matter of minutes.
All loans are subject to status & and Credit check Call now to speak to a member of the team 0800 101 901.