Our Guide to Becoming a Forensic Accountant
The world of crime is both scary and fascinating. Criminals commit all manner of illegal activities, with most resulting in the taking of something from someone else, be it life, possessions, money or other things valuable to the victim.
To help prevent these crimes, professionals in numerous capacities dedicate their working lives to deter these activities, stop criminals in their tracks and capture those who complete a crime swiftly after the incident has taken place.
Though, in spite of these innovative and intuitive prevention methods, criminals are finding novel ways around them. Therefore, the need for effective crime detection and prevention is still ongoing.
In terms of monetary crimes, criminals in this space are still very much at large, even in the face of the state-of-the-art technology and systems that aspire to stop them. This can be anything from money laundering to the financing of terrorist activity, corruption, bribery, market abuse or insider dealing.
If you're good with numbers and are passionate about fighting crime, a career in forensic accounting is ideal for you. Read on for our full guide on how to break into this fascinating line of work.

What Is It Like Being a Forensic Accountant?
First and foremost, you need to make sure forensic accounting jobs sound appealing to you. It's all very well and good saying they help prevent financial crime, but without knowing the details, you can't be certain this career move is right for you.
As a Forensic Accountant, your focus is narrowed to investigating fraud and other types of financial misrepresentation. This requires you to scour extensive amounts of financial data and look past the numbers to spot any form of pattern that shines a light on the illegal activities of individuals or businesses.
Anything you do find, like discrepancies and inaccuracies, needs to be logged in detail as you build a case against the suspect. As such, you need to be assured of your abilities and able to communicate your findings with the relative legal professionals to either prosecute the suspect or clear them if their charges are unwarranted.
Overall, your day-to-day workload will include the discovery of new information, examining documents and reports for anomalies, calculating losses, plus finding and recuperating illegitimate funds. The exact forensic accounting investigation process depends on the capacity in which you work and the type of case you are working on.
Is Forensic Accounting Hard?
While the difficulty of something depends entirely on the person and their abilities, it's safe to say that forensic accounting wouldn't be described as an easy profession. While you may have a natural ability to work well with numbers and identify financial patterns, you have to be prepared to inspect considerable amounts of information to find any form of evidence. This all takes time, diligence, and considerable patience.
To make sure you're prepared for what is required in forensic accounting job descriptions, you should ideally possess the below:
Knowledge for forensic accounting jobs includes:
Money laundering
Financial statement fraud
White-collar crime
Bankruptcy fraud
Insurance claims
Credit card fraud
Asset misappropriation
Embezzlement, and more
But you also need to know about:
Financial data analysis
Evidence integrity analysis
Computer application design
Damage assessment
Due diligence reviews
Forensic intelligence gathering
The legal system and its procedures
Regression analysis
Computer applications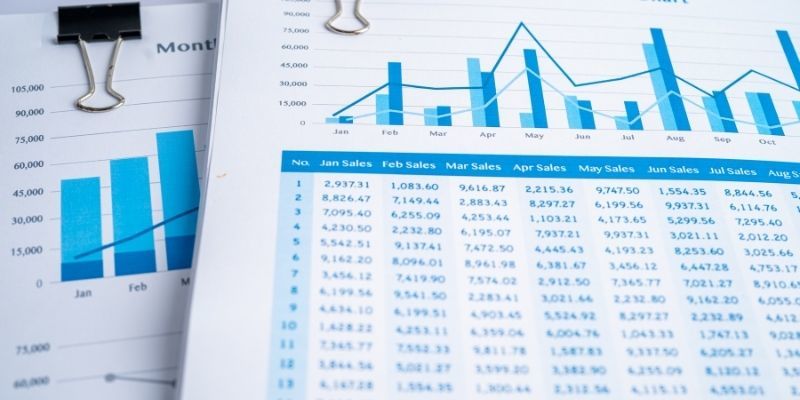 Skills and abilities for forensic accounting jobs include:
Writing reports
Patience
Analysis, integrity, and objectivity
Impeccable attention to detail
Commercial awareness
The ability to testify as an expert witness
Sound judgement
IT proficiency
Written and verbal communication skills, and more
Are Forensic Accountants in Demand?
Yes, Forensic Accountants are in growing demand. If you're wondering 'Why is forensic accounting a growing field?', this is mostly attributed to the growing intolerance of financial fraud. However, a heightened awareness of the services Forensic Accountants provide is also seeing more people and business seeking their assistance.
Do Forensic Accountants Make Good Money?
Yes, Forensic Accountants can make a great living from their work. Naturally, as with any other profession, the Forensic Accountant salary increases with time and experience.
If you pursue this career path, and you're wondering 'How much does a Forensic Accountant make per year?', the forensic accounting salary UK learners can expect is:
Forensic accounting graduate jobs: Upwards of £23,000
Forensic Accountant average salary: £35,000
Experienced Forensic Accountant: Up to £77,000+
The forensic accounting salary can also vary depending on the sector and capacity in which you work, plus the benefits structure on offer.
What Jobs Can You Get with Forensic Accounting?
It may sound like a one-dimensional role, but as with the vast and evolving nature of criminal activities that can take place, forensic accounting jobs can also be incredibly diverse.
You could find yourself working in areas like commercial litigation, professional negligence or spending your time on marital cases. You could even take a prevention stance and work with businesses to make sure they stay on the right side of the law.
Some of the other forensic accounting jobs include:
Public Sector
Dedicate your professional time to working in government departments to inspect the financial histories of criminals, collect evidence, trace sources of funding, build financial profiles on suspects, and meet with prosecutors.

Corporate Sector
Use your professional skills in the corporate security and risk management fields to keep financial assets safe, perform audits, help break down any changes in financial law and keep companies compliant. You could also work in law firms or financial consulting firms as a consultant on financial issues.
Self-Employed
There is also the option of becoming a self-employed Forensic Accountant and setting up your own independent firm, in which you could offer any of these services.
With experience in any of these capacities, you could progress to higher-profile cases and perhaps take on a leadership role.
How Do You Become a Forensic Accountant?
If you have read all the above and it's confirmed your desire to work as a financial crime fighter, you now need to know how to become a Forensic Accountant. This can be done in a number of ways, depending on your preferences, situation and how you like to learn.
Work Your Way Up
More commonly, accounting firms are taking on aspiring professionals with no previous industry skills or experience. This is so they can grow them from the ground up and mould their skillset so it fits perfectly with the goals and values of the company.
As such, you could start your career in entry-level forensic accounting jobs, typically very junior and supporting roles to qualified professionals. Gaining hands-on experience while completing professional forensic accounting qualifications, UK learners.
Apprenticeship
In a similar vein, you can learn in a practical sense through a forensic accounting apprenticeship. This combines academic and theoretical study with workplace learning, so you can put the knowledge you've gained into practice right away.
University
If you're more of an academic learner and would rather master forensic accounting principles before being let loose in the workplace, you would likely prefer university study. Completing a forensic accounting bachelor's degree allows you to get to grips with the theory ahead of starting a placement in your third year or heading into a graduate job if your degree doesn't include a placement.
AAT/Vocational Courses
Another excellent way to get started in this career is through vocation forensic accounting courses. These are vocational modes of study, which are typically faster to complete than a forensic accounting degree.
You could study with the Institute of Certified Forensic Accountants or complete training online courses with The Association of Accounting Technicians (AAT). Both are recognised modes of study that will give you the skills and knowledge to hit the ground running in your forensic accounting career path.
The AAT is a professional body of Accountants with members across 90 countries. As a world-renowned leader in this space, and the UK's leading qualification and membership body for vocational Accountants, their courses are often stipulated as part of the entry requirements for accountancy roles. They also do bookkeeping courses for those interested in that career pathway.

How Long Does It Take to Become a Forensic Accountant?
This depends on which route you take to qualify as a Forensic Accountant. If you choose to go with a forensic accounting training programme, the completion time will be set by the hiring company.
Forensic and other accounting apprenticeships are typically completed over 4 years alongside a 30-hour working week, whereas forensic accounting degrees can be completed generally over three or four years.
If you opt for online vocational accounting courses, like those offered with the AAT, these can be completed quickly, as you move through the course materials at your pace. So, if speed is a factor in your career change, becoming a Forensic Accountant through online AAT courses would probably be your best bet.
Study Accounting Online
Choosing to study accounting and forensic accounting investigation methods online is the most convenient way to work your way into forensic accounting jobs.
With no classes or timetables to attend, you can complete your online learning courses as and when it suits you. This removes any worry that your existing job or other commitments will prevent you from reaching your goal.
learndirect is one of the leading distance learning providers in the UK, with a vast array of online training courses that will get you qualified quickly!
Find out more now by talking with our Course Advisors, they can help run through the online AAT courses we have and explain how you can get started with your online training. Call them on 01202 006 464 or contact us online!