Accounting is a vital aspect of our society. When you think about it, businesses, schools, organisations, governments and more would fail to exist if there wasn't someone behind the scenes making sure the financial side of the operation was running smoothly.  
With the technology used to run accounting systems today, you would be forgiven for thinking accounting was a relatively modern practice. However, records show that accounting actually dates as far back as 5,000 B.C! 
International Accounting Day was established to pay homage to this ancient and essential practice. To help celebrate this day, we want to shed light on the many reasons you should consider a career in accounting.  
From job security to interesting and niche areas of accounting you can work within, it's an excellent line of work for anyone who is good with numbers.  
Accountants Are In Demand 
If you're wondering 'is accounting a good career?', there are many reasons why we believe it is. The first is that you will have a high level of job security once you become a qualified accountant in the UK.  
By 2050, it's estimated we will need as many as 80,000 more accountants to fill the demand for these skills. This has placed accountant jobs in the top 6 in demand finance roles in the UK. 
Every single business and type of operation needs to have accurate and accountable financial records. This means there will always be a need for accountants, and your skills once you get qualified. 
You Can Earn An Excellent Wage 
Not only will you have plenty of job opportunities as a newly qualified accountant, you can earn an excellent living from them too.  
Once you have completed your chosen accounting course route, you can expect to earn upwards of £35,000 a year in your first job as an accountant. With skills and experience, this can quickly increase. Many accountants earn over £70,000 within four years of becoming a qualified accountant. So, you can be assured the accounting salary is well worth the money you invest in your accounting courses.  
As you progress in your career, it's not uncommon to earn over £100,000 a year in your role, and many accountants get a handsome annual bonus in addition to this.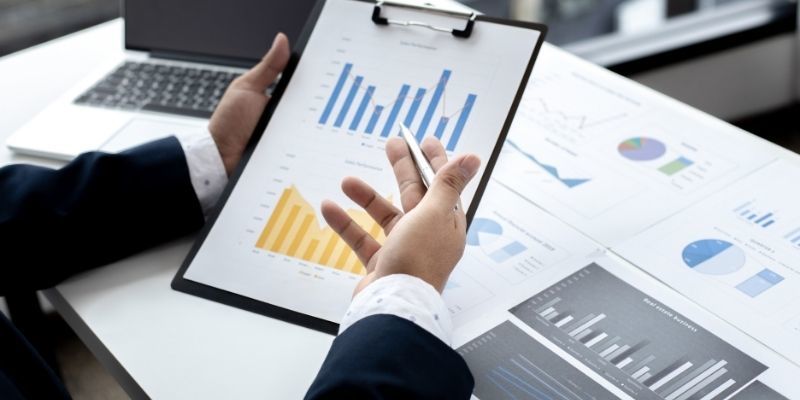 There Are Lots of Accounting Roles to Choose From 
Many people believe accounting is a very one-dimensional role, but the truth couldn't be further from it. There are lots of fascinating jobs in accounting that you would no doubt enjoy if you like working with numbers.  
If you have a natural flair for investigating, you can help identify and prevent criminal activity as a forensic accountant. Or if you are passionate about ethical practices, you could safeguard the investment of shareholders by working in assurance.  
Alternatively, you could take an interest in the legal system into your career by exploring how it is used in tax.  
From fraud and embezzlement to insolvency, estates and trust accounting, there are plenty of interesting ways you can take your accounting career! 
You Can Keep Climbing the Ladder 
Once you become a qualified accountant, your learning and development don't stop there. You need to complete a set amount of Continuing Professional Development (CPD) to keep pace with the latest developments in accounting processes and technology.  
In addition to this, there are many ways you can progress in your career as an accountant. If you achieve chartered accountant status, you can become a manager after two years. In another three years, you can move into a senior management position and after that, you can aim for partnership or become the finance director of the company you work in.  
With the highly desirable knowledge of business practices you possess, there is also plenty of scope for you to take your career into other areas of business outside of accounting. Many trained accountants move into top leadership roles in business, or start their own using the knowledge they have gained.  
Work on Your Terms  
As an accountant, there is plenty of scope for you to make your career fit around your lifestyle. You can work a lot of hours outside of the 9am to 5pm when you are a trainee, overtime is common to meet deadlines, especially in busy periods.  
However, when you get qualified as an accountant, flexible working arrangements are more common. If you decide to become a self-employed accountant, you will have complete freedom to dictate your working hours.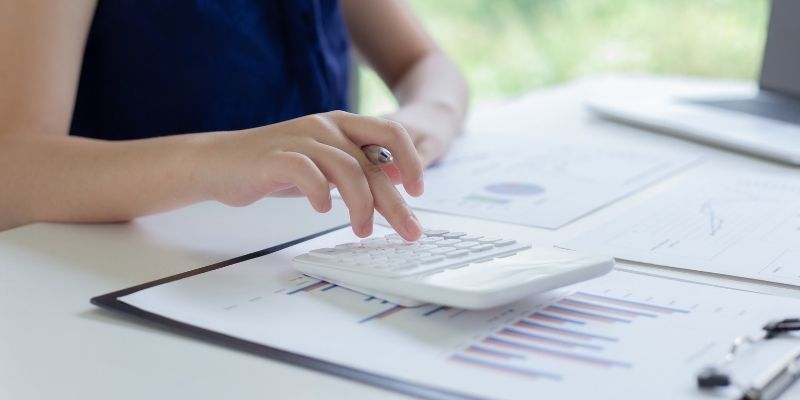 What Accounting Courses Do You Need to Qualify? 
There are a number of ways you can become a qualified accountant. If you're wondering which accounting course is best, this depends on you, the time you have available and how you prefer to learn.  
Accounting Courses University 
The traditional way to become an accountant was by studying a university degree in accounting. This is still a great way to get qualified as an accountant, but it doesn't always suit every learner.  
Going to university requires 3-4 years of full-time study, which isn't always ideal if you have children to look after or you are trying to hold down a job while studying.  
If you have the time to commit to an accounting degree, this is a great way to work on your knowledge and skills before starting a job in accounting. Though, if you prefer to learn by doing, you might want to look at other options that are more flexible.  
AAT Accounting Courses 
If you are searching for online accounting courses, UK learners will be pleased to know that there are accounting courses you can study easily from home. The Association of Accounting Technicians (AAT) provide industry-recognised vocational courses that give you accounting qualifications you can take anywhere in the world. 
AAT courses are also the fastest way to get qualified as an accountant, as they are studied on your terms. You can log on and complete the courses when it suits you, so if you can blitz through the learning materials, you can qualify quickly.  
You can study these highly regarded accounting courses at different levels, each of which enables you to progress to different levels of employment in accountancy roles. This way, you can learn on the job and put your new skills to use right away. Perfect for the hands-on learner and anyone who wants to earn a living while they complete their accounting course. 
Find out more about why you should study AAT courses in our blog. 
Study AAT Courses Online 
If you want a career that is in demand, well-paid, diverse, gives you the ability to progress and work on your terms, becoming an accountant ticks all of these boxes.  
So, why not make the move towards an accounting career this International Accounting Day? learndirect, deliver AAT courses online for your convenience so you can get qualified as an accountant on your terms.  
You won't need to go to class or travel out of your way to a university campus. Simply log on and learn when it works for you! 
Find out more by speaking with our Course Executives, they will run through the different levels of AAT courses we offer and help you find the one that is right for you.  
Call them now on 01202 006 464, contact them online or click below to view the AAT courses on our website.