FAQs: Mental Health Nursing
Despite being a crucial pillar of support in the healthcare system, mental health nursing is still one of the roles in nursing people are most unfamiliar with. You might not have first-hand experience of the exact roles and responsibilities of Adult, Paediatric and Learning Disability Nurses, but you would have a fair idea of what they do to support their patient's physical health challenges.
When it comes to mental health challenges, this is still relatively new territory. However, working as a Mental Health Nurse can be incredibly rewarding as you provide life-changing support to people every day. If you're intrigued by this vital line of work, we've answered common FAQs about the role to clear up any uncertainties.
What Do Mental Health Nurses Do?
Unlike other nursing roles, Mental Health Nurses don't focus on the physical needs of the patient. Instead, you are trained to help patients deal with what they are thinking and how they are feeling.
You may have patients in your care who experience low moods or depression to an extreme point that they have thoughts of suicide. Or you might work with individuals who feel completely isolated and find it hard to trust in others and get the help they need.
No matter what they are dealing with, as a Mental Health Nurse, you are by their side providing support throughout their treatment. This can require you to provide anything from physical support to advice or simply a listening ear.
You will also be an advocate for your patients' rights and help everyone you work with understand their options and the services available to them. As Mental Health Nurses provide person-centred care, you will also ensure their personal goals are listened to by the professionals involved with their care and treatment.

What Are the Responsibilities of a Mental Health Nurse?
More specifically, the role of Mental Health Nurses can be broken down into several typical daily duties. Though, the work you complete will often be dictated by the needs of your patients.
As a Mental Health Nurse, you will:
Organise workloads
Visit patients at home
Administer medication
Write and update client records
Assess and plan nursing care requirements
Assess treatment success at case reviews and meetings
Liaise with doctors, social workers and other professionals
Help patients and their families overcome the stigma attached to mental health
Encourage patients to take part in therapeutic activities such as art and role play
How Many Mental Health Nurses in the UK?
The number of people in Mental Health Nurse jobs England (at the time of writing) sits at about 39,000.
Who Do Mental Health Nurses Work With?
Mental Health Nurses work with individuals who are in a vulnerable mental state. As our range of thoughts, feelings and emotions are vast, to say the least, the types of mental health issues and enduring disorders you can support are extensive, complex and can come in various forms of severity.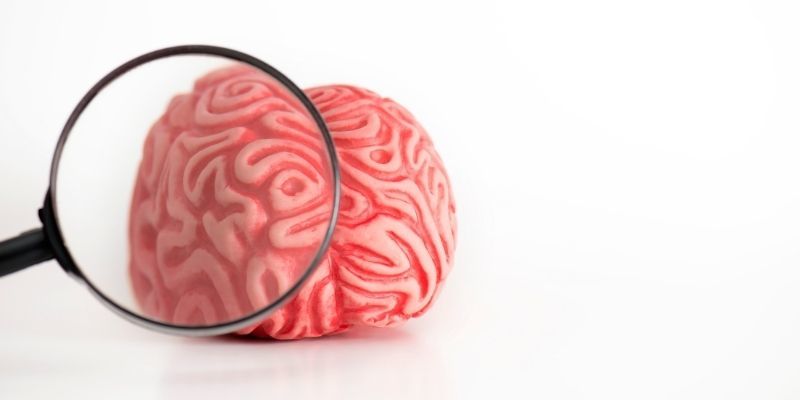 A few of the more common mental health conditions you will support are:
Anxiety
Depression
Psychosis
Bipolar Disorder
Personality Disorders
People requiring acute mental health care
Outside of your patients, you will work together with Doctors, other Nurses, Social Workers, Support Workers, Therapists and Psychiatrists, to make sure your patients get the support they need.
How Much Does a Mental Health Nurse Make?
Again, as a relatively new role in the nursing profession, many people are unsure of the Mental Health Nurse salary, which leaves people asking questions like 'Do Mental Health Nurses get paid more than other Nurses?'
While this could be the case in terms of a private Mental Health Nurse Salary, UK learners, NHS Nurse wages are capped and sit within bands that are relevant to your skills and experience.
As such, Registered Mental Health Nurse NHS jobs start between £25,655 to £31,534 (Band 5) and can go up significantly with experience. Senior Mental Health Nurse jobs like Nurse Consultants can earn more than £50,000 per year.
Where Can a Mental Health Nurse Work?
When working as a Mental Health Nurse, you can be based in a variety of settings depending on whether you are employed by the NHS or privately.
You could work in:
General, psychiatric, and secure hospitals
Residential and nursing homes
Rehabilitation units
Special units within prisons
Health centres
GP practices
An individual's home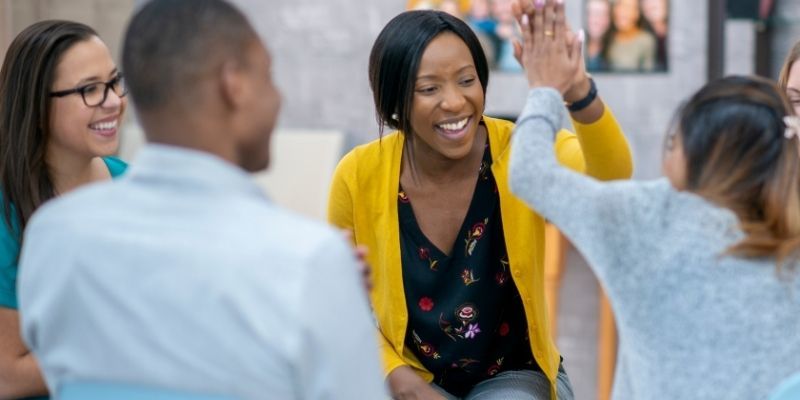 As a Mental Health Nurse, you can also specialise in supporting specific needs or challenges. Should you go down this path you could work in:
An intensive care unit
Psychiatric ward
Outpatient's unit
A specialised unit focused on a particular issue like eating disorders
What Is a Therapeutic Relationship in Mental Health Nursing?
The therapeutic relationship in any form of nursing is the connection between the nursing professional and the service user. It is vital for person-centred care to take place as it helps foster collaboration and a sense of being understood. More specifically for mental health patients, this form of care will help them reach an agreement on goals, tasks and create a healing bond between the Nurse and the patient.
The therapeutic relationship helps build an alliance with the patient, which is especially important in mental health care as not every patient realises they need the help they are receiving. As such, effective therapeutic relationships in mental health nursing require a combination of interpersonal professional skills with personal life experience.
Each therapeutic relationship is unique and, therefore, requires renewed efforts at each new nurse-to-patient encounter. When built effectively, the therapeutic relationship can be key to positive outcomes in mental health care.

What Is a Risk Assessment in Mental Health Nursing?
A risk assessment in mental health nursing is the screening process that helps determine the level of harm a patient poses to themselves and others around them. A combination of methods can be used during each risk assessment, depending on the needs of the patient.
This is an essential process for safe and effective treatment to take place and to properly review patient care needs prior to making decisions about the care they receive.

What Is a Care Plan in Mental Health Nursing?
A care plan is a personalised treatment strategy designed for each individual whose mental health needs require treatment from multiple health professionals. It explains clearly the support that is to be provided by each member of the service user's healthcare team, who is responsible for what and when that treatment or support will take place
Healthcare plans for mental health patients will be reviewed on a regular basis to ensure they continue to meet the patient's needs.
What Is Community Mental Health Nursing?
Community mental health nursing is the provision of nursing support to mental health service users outside of a hospital setting. This can be delivered through a range of diverse methods that are provided mostly by the NHS but can be run through local authorities, charities or educational institutions.
Is Mental Health Nursing Hard?
It can be, but it can also be incredibly rewarding. There's no hiding from the fact that a Mental Health Nurse's day can be quite stressful. You're not only supporting people who have hit their emotional rock bottom, you will face incidences of aggressive and unpredictable behaviour at times too.
This means that working as a Mental Health Nurse can be both emotionally and physically demanding. However, your training more than prepares you to deal with these situations effectively and detach yourself from emotionally challenging situations.
While there will be difficult days, overall, you will help your patients make progress and learn to live a life where they can either manage or overcome their conditions. This will take a huge amount of stress off them and their families and allow them to live a more enjoyable life.

How Do I Train to Be a Mental Health Nurse?
To work in this role, you need to complete degree-level Mental Health Nurse qualifications that are approved by the Nursing and Midwifery Council (NMC). This comes in the form of a Mental Health Nursing degree, and to enrol you will need to meet the universities entry requirements.
These differ depending on the university, but they traditionally consisted of a mix of GCSEs and A Levels, more specifically:
At least 5 GCSEs at grade C (4) or above - including English, Maths and a Science
At least 2 A Levels – including Biology or Human Biology. Psychology or Sociology would also be beneficial
If you don't have these, you can now meet university entry requirements through a number of alternative qualifications. Functional Skills Level 2 Maths and English courses can go in place of the core GCSEs and an Access to Higher Education Diploma (Nursing) can go in place of three A Levels.
Study an Online Nursing Diploma
By studying an online nursing diploma, you can be on the way to university quickly and achieve your ambition of becoming a Mental Health Nurse sooner than otherwise possible. learndirect is the leading UK distance learning provider, and our online Access to HE Diploma (Nursing) helps many learners achieve their goal of becoming a Nurse.
With modules on study skills, you'll be ready to enter degree-level education without worry. The modules on nursing will allow you to explore this career in detail and more specifically, what you can expect as a Registered Mental Health Nurse.
Why wait? Find out more now by calling our Course Advisors on 01202 006 464 or contact them online.