FAQs Answered: All About Functional Skills
Naturally, when you consider the academic steps that a student takes towards their career goals, GCSEs will come to mind. They are the first official qualifications that most of us are introduced to, but they are not the only route to further education and jobs. Functional Skills are Level 2 equivalent qualifications to GCSEs and they can be just as effective.
If you are considering studying Functional Skills online, then we're sure you have many questions that you want answers to before you begin. Well, you're in luck as we have compiled a list of frequently asked questions about all things Functional Skills!
What are Functional Skills?
Functional Skills are a form of qualification that focus on the everyday skills that we all use in our professional and personal lives. Unlike GCSEs, there are just three main subjects, including Functional Skills English, Functional Skills Maths, and Functional Skills ICT.
Why are Functional Skills Important?
This is a question that many people ask given that Functional Skills levels match GCSEs, but when you study Functional Skills online, you will be developing essential mathematical, English and ICT skills that will help you in your daily function, not just in an academic setting.
Plus, with the UK government announcing new measures to help students improve their Maths and English in schools, it is more evident than ever that having a solid grasp of literacy and numeracy as an adult is crucial. By studying Functional Skills Level 2 English and Functional Skills Maths Level 2, you will enhance your existing skillset.

Is Functional Skills Equivalent to GCSE?
Yes! As mentioned, Functional Skills Level 2 are equivalent to GCSEs, but it is important to note that not all Functional Skills equate to GCSEs. In fact, Functional Skills levels of Entry 1, Entry 2, and Entry 3 are below GCSE level.
Functional Skills Level 2 is the equivalent to GCSE grade C/4, while Level 1 is comparable to grades 1-3 at GCSE level. So, if you are looking to study a GCSE alternative that warrants a pass grade, then you should be seeking Functional Skills Level 2 courses, such as Functional Skills English.
Is Functional Skills Easier than GCSE?
This is a difficult question to answer because ease of learning is dependent on the individual, as some people can pick things up quickly while others take time to grasp fresh knowledge. To work out whether studying Functional Skills online is easier than GCSEs, you need to consider the differences between them.
The main difference is that Functional Skills courses focus on the core subjects of English, Maths, and ICT, with a specific highlight on the skills that we use in daily life, both in our professional and everyday function.
On the other hand, GCSEs are more academic driven and cover in-depth theory that prepares learners for further education. Essentially, an individual studying Functional Skills online will do so to brush up their general skills, so these Functional Skills Level 2 courses are geared more towards adults.
Plus, you can complete a Functional Skills Level 2 course sooner than a GCSE, making them more beneficial for learners who are unable to commit a year (or more) of their lives to studying.
Where Can I Do a Functional Skills Course?
There are some training providers that offer Functional Skills English, Functional Skills Maths, and Functional Skills ICT through in-person classes, but for the highest level of convenience and ease, you can study Functional Skills online with learndirect.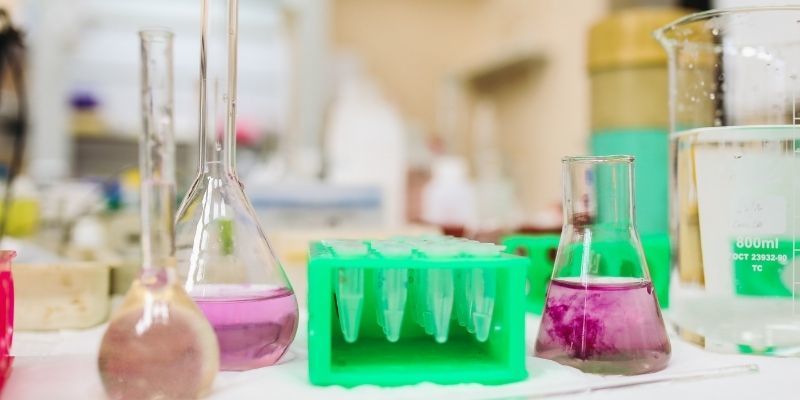 As the UK's leading online learning provider, we have helped more than 4 million learners achieve qualifications that have led them towards exciting careers. Among our impressive portfolio are Functional Skills Level 2 courses, which can be studied from the comfort of your own home and at your own pace.
If you work full-time, have children to care for, or have other commitments, then you can schedule your study time around your daily schedule. You won't have to neglect your daily priorities as our Functional Skills Level 2 courses are entirely flexible!
You can complete all your modules online via our industry-leading student portal and we also have course packages that include the online exam. So, you don't even need to attend an in-person exam! Among our Functional Skills online course offering are:
Functional Skills ICT – Levels 1 and 2
You can also purchase the exam for your Functional Skills Level 2 course separately on its own if you have already completed the relevant course.
How Long is a Functional Skills Course?
This depends on your approach to learning, but as you won't have to adhere to classroom restrictions, you can study Functional Skills Maths Level 2 or Functional Skills English at a pace that suits you and your lifestyle. On average, learners take 8 to 12 weeks to complete Functional Skills online, but it is entirely up to you and the speed in which you choose to learn.
Do Functional Skills Expire?
No! Once you have achieved your qualification in Functional Skills English, Functional Skills Maths, or Functional Skills ICT, you will have this Level 2 qualification forever.

Do Universities Accept Functional Skills?
Many universities across the UK accept Functional Skills Level 2 qualifications as alternatives to GCSEs, but it is important to check the entry requirements of your chosen establishment. This is because universities are free to set their own entry criteria. Almost all degrees will need you to have a form of Level 2 qualifications, whether that be GCSEs or Functional Skills.
Are Key Skills the Same as Functional Skills?
In 2012, the UK government removed the Key Skills criteria and replaced most of them with Functional Skills. While the premise is the same, the criteria has changed slightly, with learners focusing on English, Maths, and ICT.
Can You Use a Calculator in Functional Skills Test?
Yes, but only for certain sections of the exam. This is one of the most common Functional Skills Maths Level 2 questions and answers. Your exam will outline the sections in which you can use a calculator.
Develop Your Skills Today!
So, are you thinking about a career change and need to gain a solid understanding of Maths, English, and ICT skills to help you achieve your goals? Or do you want to brush up these skills for your own personal development? Well, whatever your motivation, we have a series of Functional Skills Level 2 courses that can get you where you need to be.
To learn more information about how to study Functional Skills online, speak to one of our Course Executives today on 01202 006 464 or contact us online to get started!