For a business or organisation to succeed, they need to build relationships with their demographic and create a positive reputation. Whether they are trying to sell a product or portray a message, having the tools to reach their audience is essential. One of the best ways to achieve this is through Public Relations.  
This is a process that helps to cultivate the public persona of a business, organisation, or a person in the public eye. Through innovative ideas and strategies, you can portray a company's brand and identity, targeting a specific audience. If this sounds like an exciting career that you feel you could add a lot of value to, then we can help you get there. 
Continue reading to learn more about Public Relations (PR) and how you can perfect the craft of this discipline by studying accredited PR courses. In a few simple steps, you can begin learning your way towards an eventful career! 
Public Relations Definition 
The first step you need to take towards getting into Public Relations services is to understand what the term means. Essentially, Public Relations is about reputation, which is formed through a culmination of what you do, what you say, and what others think and say about you.  
Working in PR means that you will be responsible for establishing and managing this reputation. As well as portraying the message of the company or organisation you represent, you will also implement strategies that influence behaviour and opinion.  
For Public Relations services to be effective, you will need to have a deep understanding of your audience or target market, ensuring that your client is satisfying a market need. Through a high level of knowledge, skills, and techniques, you can help to maintain and enhance the relationship between your client and the public. Under the umbrella of the term 'public' are: 
Existing customers 
Potential customers 
Management 
Employees 
Media 
Government 
When working in Public Relations jobs, you could end up representing a range of different clients, such as: 
Government body 
A business 
Public service 
Educational body 
Culture body 
Health body 
Corporate entity 
Charitable organisation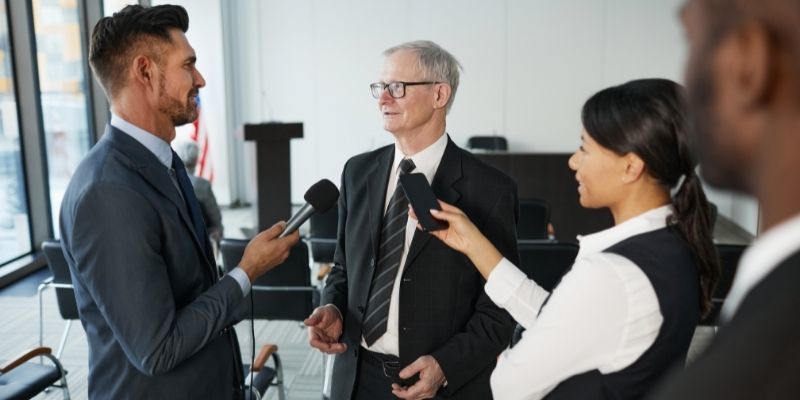 Types of Public Relations 
If you end up pursuing Public Relations jobs, then you may be responsible for organising a range of different strategies and approaches, depending on your client. There are various types of PR, and we have outlined a handful of them below: 
Media Relations 
To generate a positive public image, you will need the media to help you. Forming media relations is a significant part of Public Relations services as you could essentially receive excellent advertising all for free!  
To receive positive coverage from digital and print news media, you will need to provide them with an enticing story, something that will hook them and their readers in. To attract their attention, you will likely need to write up press releases and have a positive social media presence.  
When it comes to interacting with the media, many Public Relations jobs involve public speaking, when a spokesperson speaks on behalf of the client. 
Public Affairs 
After achieving accredited qualifications through PR courses, you may want to delve into Public Affairs, which is a type of PR that involves working with the government. If your client is keen to enforce a change in legislation for business purposes or social campaigning, then you will need to reach out to a relevant minister. 
As part of your Public Relations services, you will have to try to persuade them to see your way of thinking and give them everything they need to know to fight your argument in government. 
Community Relations 
Included in the group of Public Relations jobs that you may want to consider is community relations, which consists of forming a solid relationship between your client and the local and wider community. You may need to do this to enhance your client's ethical reputation, as well as attract interest in your products and services. 
You may also need to engage with the community if you are planning a project that will affect them directly. Part of your strategy may be running events or visiting local companies. 
Crisis Management 
In most cases, the reputation of a company is rarely dragged through the mud, but you need to be prepared for a crisis. Included in public relations services is crisis management, which is when you need to repair damage to the reputation of your client. This may be caused by a relationship scandal, a faulty product, or accusations of wrongdoing. 
The point here is to act fast, and you will learn while working in Public Relations jobs how important it is to have strong management skills. This is because in crisis situations, you will have to manage a team and issue tasks, whether that be holding a press conference, releasing a statement, or sending out a social media post.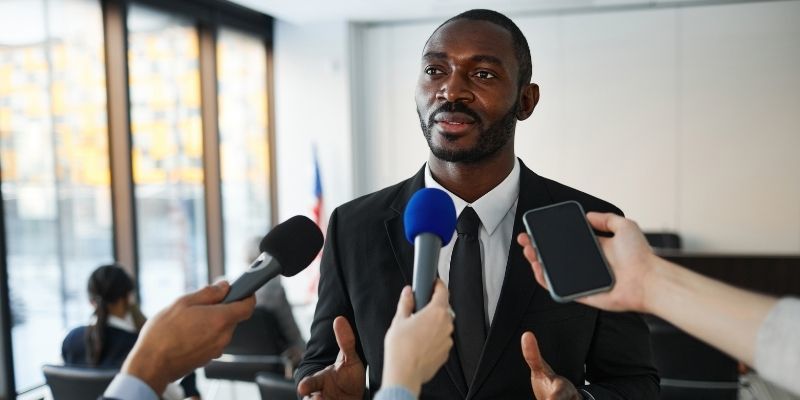 Where to Study Public Relations 
If you are keen to pursue Public Relations jobs, then you will be better placed to achieve your goal by studying accredited PR courses. For those of you keen to change your career, it can be daunting thinking about going back into education. To make that transition easier, ditch in-person classroom learning and study online with learndirect. 
We provide a Foundation Certificate in Public Relations, which is accredited by the Chartered Institute of Public Relations (CIPR), a UK professional body for Public Relations Practitioners. By achieving this nationally recognised qualification, you will be able to embark on a new career in the PR industry. 
These PR courses are designed to give you a foundational knowledge of the industry, providing you with skills and techniques that will enable you to pursue entry-level roles. As part of your studies, you will delve into the various Public Relations services, focusing on skills and content creation, as well as the role of the PR Practitioner. 
To achieve your desired Public Relations jobs, you will need a solid understanding of the industry. You will gain this through accredited PR courses. In the CIPR Foundation Certificate in Public Relations, you will cover: 
The different audiences and communities you may have to target in Public Relations jobs 
The various media channels 
The role of influencers and endorsers 
How to identify positive news stories and monitor social media 
As part of your Public Relations services, you will have to use various disciplines. So, included in your course, you will also explore: 
PR's role in reputation management and its involvement in marketing 
The link between PR, advertising, marketing, lobbying, and fundraising 
The ethical responsibilities of a PR Practitioner 
The relevance of PR competencies, as well as Continuing Professional Development (CPD) 
To achieve your CIPR Foundation Certificate, you will have to complete a two-part assignment, which consists of creating a portfolio that contains content for the media to generate positive coverage. The second part of the assignment is to write a paper discussing how the portfolio can deliver the objective set out by the organisation. 
If you currently work full-time or have young children or other commitments, you won't have to compromise this by studying our PR courses. This is because our courses are taught online, so all you need is a computer/laptop and a stable internet connection! 
You have two years to complete the CIPR Foundation Certificate in Public Relations, but you have the freedom to study at your own pace, so you could complete it much faster. 
What Public Relations Jobs Can You Get with Qualifications? 
After achieving the Foundation Certificate, you will be able to pursue entry-level Public Relations jobs, such as: 
PR Intern 
Public Relations Assistant/Trainee 
Public Relations Administrative Assistant 
If you would like to progress further in your PR career and take on roles with more responsibility, you can gain further qualifications and eventually pursue the following roles: 
PR Executive 
Public Relations and Senior PR Manager 
Director of Public Relations 
Head of PR, Head of Communications and Public Relations 
Start Your Career Path Today! 
If you have a desire to study the intricacies of Public Relations services, then we can help. By enrolling on our PR courses, you can kick-start an exciting career in an important industry. To learn more information about how you can apply your knowledge to eventual Public Relations jobs, give our Course Executives a call on 01202 006 464. Alternatively, contact us online or click below to learn more.