Are you bursting with good ideas? Are you great with people? Would you love to work with celebrities or major companies? If 'yes' is the answer to those questions, a career in public relations could be for you! Working in PR means that you will help manage and promote the brand of a company or individual, as well as the message they want to put out to the world.  
Are you wondering 'what is public relations?' Well, essentially, someone who works in this field will either individually or work as a team in maintaining the public image of a business, organisation, or public  figure. 
Given the various types of roles that working in PR brings, you will have an opportunity to embark on an exciting and prosperous career. At learndirect, you can take a huge stepping stone towards a fruitful career in PR by undertaking the CIPR Foundation Award in Public Relations.  
This online course, accredited by the Chartered Institute of Public Relations, will teach you all the skills, techniques, and knowledge you need to start a career in public relations. With this foundation knowledge and recognised qualification, you will be able to break into the industry. 
Gaining this qualification will allow you to apply for many different roles, including a PR Intern, Public Relations Trainee or Public Relations Administrative Assistant. Then with your foot in the door, you can embark on further study and progress into other sections of the PR industry. Below, we have outlined the various roles that you can work towards. 
Public Relations Officer 
As a Public Relations Officer, you will be responsible for maintaining and managing the reputation of your clients. This may also include building relationships with media organisations to help promote your client's brand or message they are trying to promote. In terms of clients, as a Public Relations Officer, you could end up working with high-profile celebrities, public bodies, businesses, charitable organisations and more. 
The challenges of a Public Relations Officer are being able to continuously come up with ideas and PR strategies to build and maintain the reputation of your client. From media monitoring and research to editorial pieces and event organising, there are plenty of things to get excited about in this role.  
A Public Relations Officer is a main role in this sector of the industry and it is mainly behind the scenes, but careers in PR also include public-facing roles. A Spokesperson or Crisis Communications Specialist, for example, is likely to be the face of the company or individual you're representing. So, if you would rather be behind the scenes or you like the idea of facing the public, then there are PR roles available on either side.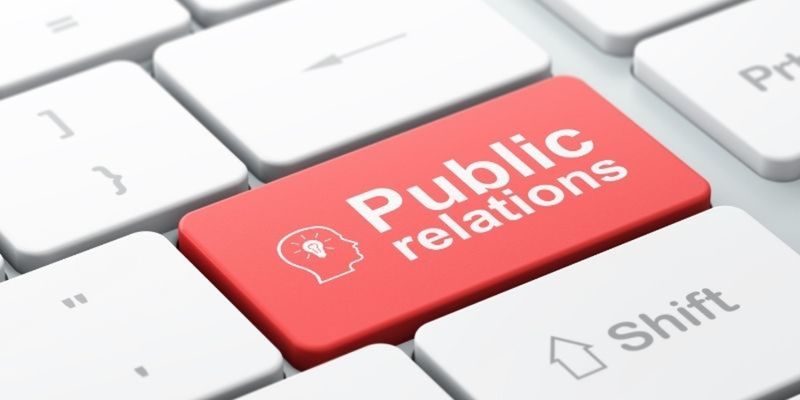 Can PR Jobs Lead to Other Careers? 
Once you have obtained your CIPR Foundation Award in Public Relations, you can apply for an entry-level job in PR. Over time, though, you might want to move into other sections of the industry. The great thing about having PR experience is that you can build on it and gain further qualifications in similar roles across the industry. We have picked out a few of those roles below. 
Public Affairs Consultant 
If you have a passion for politics and would like to use your PR knowledge to promote and protect the interests of clients from a political standpoint, then a Public Affairs Consultant is an ideal role. This particular career opportunity involves offering political and public policy advice to clients.  
Your portfolio of clients may include private sector companies, overseas governments, charities, and not-for-profit organisations. By drawing on your PR knowledge, you will be able to enhance the profile of an organisation and provide strategic communications advice.  
Career opportunities in public relations are extensive, and by combining your interest in politics with your knowledge of PR strategies, you could enjoy a prosperous career. If you want to focus specifically on consultancy roles, you may want to consider taking a Public Relations Consultant course to gain highly targeted skills. 
Event Manager 
One of the most effective ways of promoting a brand or targeted message is through events. One of the careers in public relations and marketing is the role of Event Manager. In this position, you will be responsible for organising and running events that promote and market a specific message. 
From promotional events to business and social events, your role involves making sure that your demographic is engaged. As you would have learned while studying for your CIPR Foundation Award in Public Relations, promoting a brand or organisation is key. What better way to do it than by hosting a fun and exciting event? 
If you possess strong organisational skills and enjoy working with people, then a career as an Event Manager could be the perfect role for you. By drawing on your foundation PR knowledge, you could gain the additional skills you need to progress your career.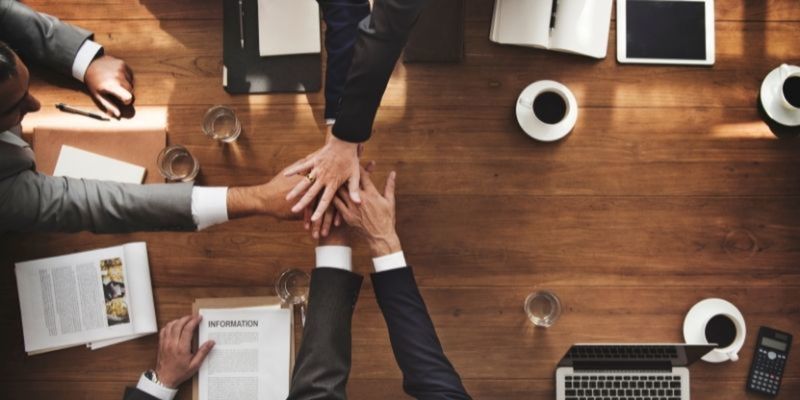 Advertising Account Executive 
The advantages of public relations knowledge are vast, with one of the main ones being the ability to consider a range of different careers in the same industry. A position as an Advertising Account Executive is ideal for someone who wants to use their PR expertise to provide a link between clients and the agency representing them. 
If you decide to embark on this type of career in Public Relations, then you will either work for an advertising or multi-service agency. Your role will involve coordinating advertising campaigns, which means you will have to liaise well with clients and other departments within your agency. As far as career opportunities in public relations go, this is one that will keep you very busy. 
As well as ensuring that the needs of your clients is met, you will also be responsible for managing administrative work and various campaigns. Having an understanding of PR is hugely beneficial as you will be confident in devising advertising plans with the intention of building and maintaining the client's brand. 
What Are Your Next Steps? 
As highlighted, there are countless career opportunities in public relations. If you are embarking on a career in this field from scratch, then the best way to start is by undertaking a CIPR Foundation Award in Public Relations at learndirect. As the UK's leading distance learning provider, learndirect has helped more than 4 million students achieve qualifications in their chosen field. 
Ultimately, the goal is for you to get the dream job you want, and if you are interested in working in public relations, you require foundation knowledge to get a foot in the door. Once you have achieved this, you will be eligible for entry-level positions, which can be the stepping stone towards the careers mentioned above. 
Given that the majority of learndirect's courses are online, you will have the flexibility to study at your own pace. Whether you work full-time or have a busy family schedule, an online course allows you to tailor learning around your routine.  
As well as the CIPR Foundation Award in Public Relations, you may want to consider courses under the marketing umbrella, such as the Level 4 Advertising Certificate or Level 3 Communication Skills Certificate. If your heart is set on PR, then the CIPR Foundation Award in Public Relations is the best way to start. Once you have enrolled, you will be on your way to getting your dream career. To find out more information about our courses, speak to one of our advisers by calling 01202 006 464 or contact them online via our form.