Can You Get into University with Online A-level Courses?
If you are hoping to go to university to embark on a new career, then you will need a certain number of qualifications to secure a spot. The traditional route involves studying GCSEs at school before moving on to A-levels. Once you have achieved those and met the entry requirements of your chosen university, you can apply to study the degree of your choice.
A large misconception is that if you don't achieve these qualifications before the age of 18, your hopes of going to university are dashed. This could not be further from the truth! A-level courses can be taken at any time, and below, we explain how online A-level courses can lead to a university place, as well as the range of online A-level courses available.
What is A-level Course?
A-level courses are Advanced Level qualifications that are based on various subjects. Generally, they are used to get into university or to apply for further study, jobs, or training schemes. Most universities state that a certain number of A-levels are required to enrol on a degree course, so it is possible to take multiple online A-level courses to achieve the prerequisites.
Usually, students study three or more A-level courses over two years, but with the benefit of online learning, students can complete their studies much quicker. This is because you are not restricted to classroom learning and you can access all of your course materials online as opposed to relying on a teacher's plan.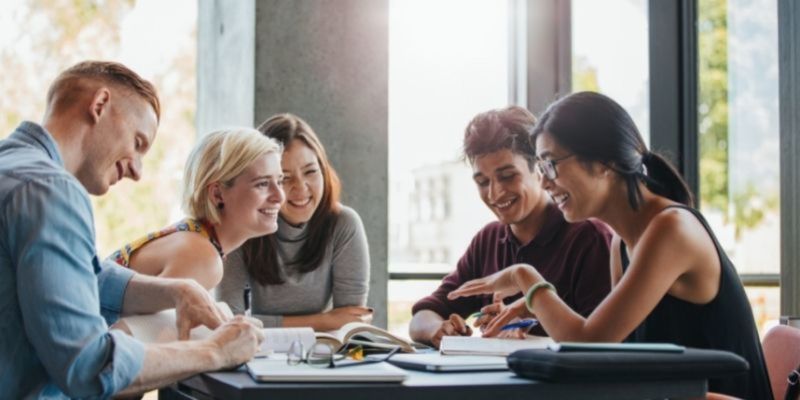 It is important to note that to take A-level courses, you generally need previous qualifications, including the following:
At least five GCSEs at grades C/4 or above
At least grade 6 in the subject(s) you want to study
Can You Only Study A-levels at College?
After achieving GCSEs at school, most students will go on to college or sixth form to study A-level courses. However, those two establishments are not the only options available to you. There are a range of online A-level courses UK-based students can study with the help of learndirect. As mentioned, there is no need for classroom study as you will be given access to all of your learning materials online.
So, if you were asking yourself 'what A-level courses near me?' you don't have to wonder anymore! Location is irrelevant as all you will need is a computer or laptop and a reliable internet connection. Whichever adult A-level courses you choose, you will study a range of different units, with a Tutor Marked Assignment (TMA) issued at the end of each unit.
Once you have completed all of the assignments successfully and received constructive feedback from your tutor, you will be prepared for your exam. With learndirect you can study a range of A-level subjects, including the following:
What Courses Can I Do with My A-level Subjects?
The great thing about studying online A-level courses is that there are a wide range of subjects to choose from. If you are keen to embark on a career in healthcare, psychology, dentistry, veterinary science, or any other specialist subject, there will be A-level courses that will benefit you. It is important to check the entry requirements of your chosen university to see what areas they would like applicants to specialise in.
For example, if you want to study a degree in History at university, A-level History would be beneficial, but you don't necessarily need it. Some universities may accept you if you have A-levels in the following subjects:
English Literature
Politics
Economics
It is advisable to research the career you want to pursue and the types of qualifications that will help you achieve your goal.
While online A-level courses will certainly be beneficial in getting to university, there is another route to consider. Access to Higher Education Diplomas are widely accepted by most universities as part of their entry requirements instead of A-levels.
If you don't have ambitions to go to university, then you can still benefit from having A-levels. For example, many employers will be open to hiring candidates that have a strong foundation of knowledge and impressive academic record. If you gear your A-level course choices to your desired job, then you will be an attractive candidate.
It is possible to enter into the working world with A-levels alone but having these qualifications can also lead you towards vocational or work-based qualifications.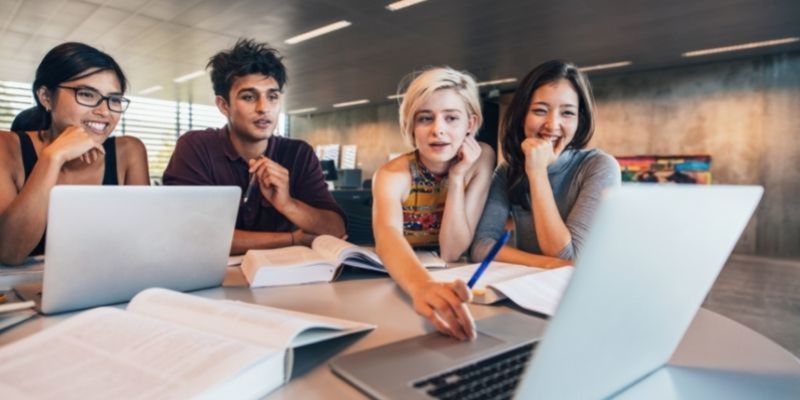 Is an Access Course Equivalent to 3 A-levels?
In short, yes. Check with the university of your choice as they may accept an Access to Higher Education Diploma as part of their entry requirements. Given that one diploma is equivalent to 3 A-levels, this provides you with multiple options. If you decide to study online A-level courses or an online Access to Higher Education Diploma, you will experience a faster route to university.
As mentioned, it usually takes two years to complete multiple A-level courses in a traditional classroom setting, but by studying online, you can get your qualifications much faster. This is because it is dependent on your own pace rather than the structure of a college or sixth form.
How Do I Get Started?
Once you have enrolled on one of the many online A-level courses provided by learndirect, then you will be given all of the learning materials you need instantly. This means that you can start studying straight away! Some of the many benefits of studying online A-level courses include:
Flexible study – learn at your own pace and in your own time
Work anywhere – rather than be restricted to classroom study, you can complete your A-level courses from the comfort of your own home
24/7 access – get unlimited access to all of your course materials
Tutor support – receive constructive feedback from your tutor and utilise advice from our Student Support Officers
Various payment options – for your peace of mind, we can arrange a flexible payment structure for you
The overriding benefit of taking online A-level courses is that you can shape your career at any point of your working life. Whether you were unable to obtain A-levels the first time around or you would like to get back into the working world after having children, online study allows you to do it. The opportunities are endless, and you will be able to take full control over your career!
Generally, A-level courses are studied by learners so that they can go to university and study a degree related to their chosen career path. By studying with learndirect, you can enrol on multiple courses and build your academic portfolio, creating many exciting career opportunities in the process.
Enrol Today!
If A-level qualifications are integral to achieving your desired career, then enrol with learndirect today! You can find out more information about our range of courses by speaking to one of our Course Advisors on01202 006 464. Alternatively, contact us via our support centreor click below to learn more about our course options.