learndirect's Guide to Healthcare Assistant Jobs
All roles within the healthcare sector provide essential services, and if you are looking for a rewarding career in this realm, then a Healthcare Assistant (HCA) is an ideal way to start! You can play a pivotal role in helping patients feel as comfortable as possible when they undergo treatment.
Do you have a caring nature? Are you cheerful and friendly? Do you see it as your life's purpose to help others? Well, don't wait a second longer! We here at learndirect can help you get prepared for jobs as a Healthcare Assistant.
Get your career off the ground today! Give us a call on 01202 006 464 to find out more!
Register Your Interest
Is Healthcare Assistant a Good Job?
The primary purpose of a Healthcare Assistant is to provide much-needed support to patients going through various treatments. There are many different areas you can go into when it comes to
Healthcare Assistant jobs
, from working in a hospital or a health centre to working in GP surgeries.
In this profession, you will work under the guidance of a Nurse. Midwife, Doctor, or another healthcare professional. If your ambition is to secure NHS Healthcare Assistant jobs in a hospital, then there are various roles that you may need to undertake, including:
Serving meals to patients
Helping patients move around
Making patients feel comfortable
Monitoring the condition of patients by taking their pulse, temperature, weight, and breathing patterns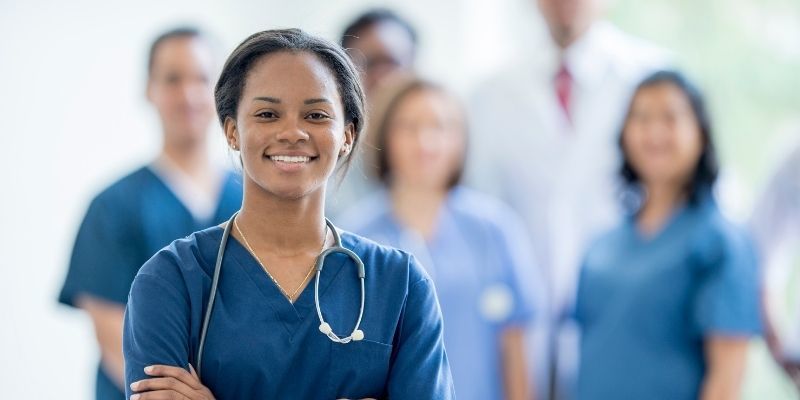 Those of you who want to work in a health centre or GP surgery will likely have to carry out the following Healthcare Assistant job duties:
Sterilise equipment
Process lab samples
Conduct health checks
Take blook samples
Restock consulting rooms
Carry out health education work
Does this sound like a job you would thrive at? Register your interest today and we'll point you in the right direction!
Is there Career Progression for a Healthcare Assistant?
Yes! Starting out in NHS Healthcare Assistant jobs is the perfect stepping stone towards other positions in the industry, ones that can lead to senior positions. For example, with the right training, you could progress to:
Assistant Practitioner in Chiropody or Podiatry
Occupational Therapy
Radiography
Physiotherapy
You could also learn to train new Healthcare Assistants. Or, you could eventually apply to train as one of the following:
Are you excited by this career progression? Start your journey today by getting in touch with our team!

How to Get a Job as a Healthcare Assistant
Having a qualification in a health-related role is always beneficial when it comes to applying for Healthcare Assistant jobs. If you want to learn about the industry and get prepared for a role in the healthcare sector, then consider enrolling on our
Access to Higher Education Diploma (Health Professionals)
course.
Not only will you have the opportunity to learn about the industry and boost your knowledge ahead of a career as an HCA, but you will also benefit from studying the course online. We here at learndirect are the UK's leading online learning provider, and among our portfolio are Access to HE Diplomas.
Designed for getting adult learners into university, this Access to HE Diploma is the equivalent of 3 A Levels, so if you don't have A Levels, then this is a viable alternative. What's more, you can complete the course entirely online!
Course Breakdown
Your
healthcare course
consists of 19 units in total. Some of the modules covered include:
History of the National Health Service
Introduction to Psychology
Human Disease and Prevention
Roles and Responsibilities of Healthcare Professionals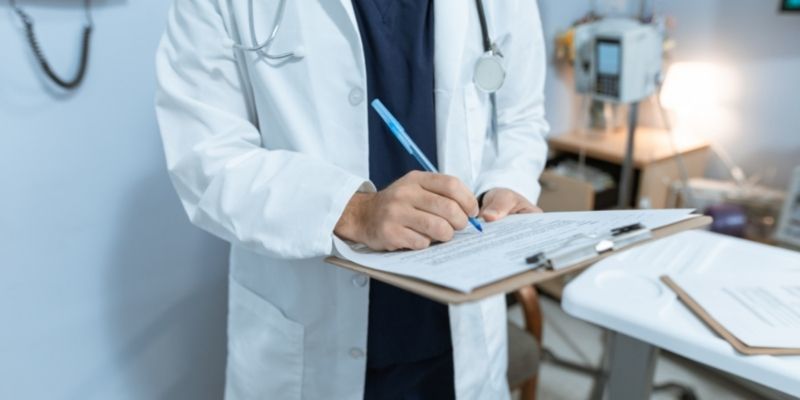 Key Features:
100% online learning – Unlike traditional learning, you can complete our Access to HE Diploma from the comfort of your own home. This is because it is delivered entirely online. So, you can tailor your study schedule around your existing commitments
Individual Learning Plan – When you enrol you will be given an Individual Learning Plan, which will outline your submission deadlines and help you stay on track during your studies
No exams – You won't need to take an exam to achieve this Level 3 qualification! Instead, you will be given a series of assignments to complete, based on the units covered
Get university ready within 1 year
– Traditional A Levels take years to complete, but with the
Access to Higher Education Diploma (Health Professionals)
, you can achieve your qualification in less than 1 year! You have a full 24 months to complete the course, but most of our learners take an average of 9-12 months to finish
Don't waste another second! Get in touch today to start studying your Access to HE Diploma!
Unlock Your Full Potential By Enrolling Our Healthcare Course Online
If you are starting a new career from scratch and you've always held ambitions of working in healthcare, then let us help you achieve your goals. Our Access to HE Diploma will help you get to university and give you the knowledge you need to embark on a rewarding career.
So, what are you waiting for? Discuss your options with one of our Course Executives on
01202 006 464
or contact us
online
. Alternatively, fill out one of our forms to get the ball rolling! We have helped more than 4 million learners, and now you have an opportunity to join that growing group!