online only!

extra 5% off
25% OFF
Save £99.00 - Don't miss out!
Women's Stress
Get in touch with us and we'll call you back
Get in touch with us and we'll call you back
OUR PASS RATE
Mental Health
(National Average 84.7%)

100
%
SALE

Savings End Midnight Thursday 30th November

SALE

Savings End Midnight Thursday 30th November
Women's Stress
"There are lots of sources of stress. The critical stress a woman experiences is the problem of denying what she knows is the truth. This includes denying her essential feminine qualities."
If a woman denies her knowledge of what she is and what she knows, she puts herself under tremendous stress. This stress is the pressure of her knowledge knocking on her physical body and asking to be recognized.
If a feminine woman is not working for meaning in her life, she is under stress. For some women meaning is achieved by mothering. For others it is excellence in science. For others it is in some field of business. And so on. If a woman can put her heart into something and feel the resonance of truth, she finds meaning.
Women are under stress until they find a way to express the truth and the meaning they understand. "When a woman finds meaning and works for it; she will rise to the top in her field. She will excel. She will realise achievement.
Woman is very creative. When she is engaged in something she loves, her creativity is evoked. She is powerful and can realise her vision" - Sylvia Bushell, Paths to Leadership. A course of study/training in providing therapeutic counselling for women of all age groups who are overwhelmed by stress and anxiety.
Consisting of 10 lessons this course is facilitated in a manner which will allow the student on graduation to work gainfully in this area as a Women's Stress Consultant.
Start your own business, specialising in Women's Stress or add this to your existing knowledge or therapies.
Modules
Women & stress
Creative problem solving
Assertiveness
Women & alcohol
Use of tranquillisers
Understanding emotions
Transforming stress
Relationships
Women & illness
Pre-menstrual tension
For a more detailed syllabus on this course, click here
Entry Requirements
There is no experience or previous qualifications required for enrolment on this course. It is available to all students, of all academic backgrounds.
All course fees, inclusive of all payment plans including our Premium Credit Limited option, must be settled before certification can be ordered.
*You will have access to the course for 24 months.

Assessment
Assessment Method
After each lesson there will be a question paper, which needs to be completed and submitted to your personal tutor for marking. This method of continual assessment ensures that your personal tutor can consistently monitor your progress and provide you with assistance throughout the duration of the course.
What's Included
All study materials
Study Guide
Full Tutor and Admin support
The course fee includes the awarding body registration and certification fee (valued at up to £30.00).
Endorsement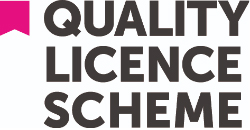 At the end of this course successful learners will be given the option to receive a Certificate of Achievement from the Quality Licence Scheme and a Learner Unit Summary (which lists the components the learner has completed as part of the course).
Level 3 Women's Stress Certificate of Achievement
The course has been endorsed under the Quality Licence Scheme. This means that learndirect has undergone an external quality check to ensure that the organisation and the courses it offers, meet defined quality criteria. The completion of this course alone does not lead to a regulated qualification* but may be used as evidence of knowledge and skills gained. The Learner Unit Summary may be used as evidence towards Recognition of Prior Learning if you wish to progress your studies in this subject. To this end the learning outcomes of the course have been benchmarked at Level 3 against level descriptors published by Ofqual, to indicate the depth of study and level of demand/complexity involved in successful completion by the learner.
The course itself has been designed learndirect to meet specific learners' and/or employers' requirements which cannot be satisfied through current regulated qualifications. The Quality Licence Scheme endorsement involves robust and rigorous quality audits by external auditors to ensure quality is continually met. A review of courses is carried out as part of the endorsement process.
The Quality Licence Scheme is part of the Skills and Education Group, a charitable organisation that unites education and skills-orientated organisations that share similar values and objectives. With more than 100 years of collective experience, the Skills and Education Group's strategic partnerships create opportunities to inform, influence and represent the wider education and skills sector.
The Skills and Education Group also includes two nationally recognised awarding organisations; Skills and Education Group Awards and Skills and Education Group Access. Through our awarding organisations we have developed a reputation for providing high-quality qualifications and assessments for the education and skills sector. We are committed to helping employers, organisations and learners cultivate the relevant skills for learning, skills for employment, and skills for life.
Our knowledge and experience of working within the awarding sector enables us to work with training providers, through the Quality Licence Scheme, to help them develop high-quality courses and/or training programmes for the non-regulated market.
*Regulated qualification refers to those qualifications that are regulated by Ofqual / CCEA / Qualification Wales
To view a sample of the Certificate of Achievement, please click here.
OUR PASS RATE
Mental Health

100
%
(National Average 84.7%)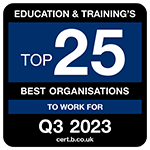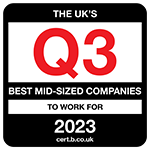 Sign up to our Newsletter