25% OFF
Save £11.00 - Don't miss out!
Start Using Excel
Get in touch with us and we'll call you back
Get in touch with us and we'll call you back
OUR PASS RATE
Professional Skills
(National Average 82.6%)

90.9
%
SALE

Savings End Midnight Tuesday 12th December

SALE

Savings End Midnight Tuesday 12th December
Start Using Excel
Microsoft Excel is a powerful tool for organizing, visualizing and calculating your data. Discover the basics with this course.
You can watch the full course or take a look at specific skills you would like to sharpen up on. There are instructional videos to showcase each skill, or if you want to go a bit slower, you can work through the step by step guides at your own pace. You can use the handy cheat sheets as an offline learning resource.
Modules
Introduction to Start Using Excel
Get Started with Excel
Save and Print in Excel
Insert Columns and Rows
Formulas, Buttons and Functions
Create a PivotTable
Entry Requirements
There are no entry requirements in order for you to begin this course.
All course fees, inclusive of all payment plans including our Premium Credit Limited option, must be settled before certification can be ordered.
*You will have access to the course for 24 months.

Assessment
At the end of this course there is a short assessment which you can take in your own time.
Qualifications
On successful completion of your course you will receive the learndirect Certificate of Completion of Training in Start Using Excel.
Your course certificate will also state the number of CPD points/hours the course is eligible for.
View a sample of the certificate (opens in new window)
learndirect is one of the largest integrated providers of courses and qualifications, training, and employment services in the UK
Each year around 6,000 businesses equip their staff for success with learndirect
learndirect have helped more than 75,000 businesses equip their employees with the skills needed to improve productivity.
Almost 700,000 maths and English test passes have been achieved with learndirect.
300,000 people fulfilled their career ambitions last year with learndirect.
Over 250,000 apprentices have achieved with learndirect.
This course is for;
• Anyone who wants to build the fundamental IT skills to succeed in business
• Anyone who wants to watch and learn at their own pace
OUR PASS RATE
Professional Skills

90.9
%
(National Average 82.6%)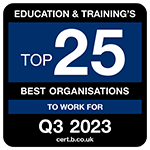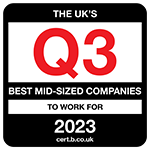 Sign up to our Newsletter