25% OFF
Save £11.00 - Don't miss out!
Outlook 2010 Basic
Get in touch with us and we'll call you back
Get in touch with us and we'll call you back
OUR PASS RATE
Professional Skills
(National Average 82.6%)

90.9
%
SALE

Savings End Midnight Tuesday 12th December

SALE

Savings End Midnight Tuesday 12th December
Outlook 2010 Basic
Pull up a pew. Let's talk about Outlook! If you've been living under a rock and don't know, it's an intuitive email service that has the function to organise you nicely. Your mail, contacts, calendars all synced together. So you can schedule your life quite easily. This course will introduce you to this all-under-one-roof program.
We guarantee you'll walk away with a much more positive Outlook. Ok, sorry for that. But you will get to grips and have an understanding of the essentials.
We know you want to learn all about Outlook 2010 but we also know that your time is precious and that's the exact reason why we've created them in such small chunks to enable you to dip in and out when it suits you.
You can spend as little as 3 minutes to learn something new or refresh your memory if you've simply forgotten something. Or if you've a little more time available you could start to crack through one of the courses on your journey to becoming an Outlook Wizard!
Modules
Outlook essentials
Attach files & items
Printing an email
Using illustrations
Entry Requirements
There are no entry requirements in order for you to begin this course.
All course fees, inclusive of all payment plans including our Premium Credit Limited option, must be settled before certification can be ordered.
*You will have access to the course for 24 months.

Assessment
At the end of this course there is a short assessment which you can take in your own time.
Qualifications
On successful completion of your course you will receive the learndirect Certificate of Completion of Training in Outlook 2010 Basic.
Your course certificate will also state the number of CPD points/hours the course is eligible for.
View a sample of the certificate (opens in new window)
learndirect is one of the largest integrated providers of courses and qualifications, training, and employment services in the UK
Each year around 6,000 businesses equip their staff for success with learndirect
learndirect have helped more than 75,000 businesses equip their employees with the skills needed to improve productivity.
Almost 700,000 maths and English test passes have been achieved with learndirect.
300,000 people fulfilled their career ambitions last year with learndirect.
Over 250,000 apprentices have achieved with learndirect.
This course is for;
• Anyone who would like an introduction to the world of Outlook
• Anyone needing to use Outlook for work
• Anyone looking to refresh to their skills
OUR PASS RATE
Professional Skills

90.9
%
(National Average 82.6%)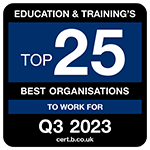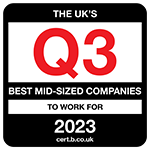 Sign up to our Newsletter