25% OFF
Save £80.00 - Don't miss out!
Moon Gardening
Get in touch with us and we'll call you back
Get in touch with us and we'll call you back
SALE

Savings End Midnight Tuesday 12th December

SALE

Savings End Midnight Tuesday 12th December
Moon Gardening
This course is a journey through your garden and the work to be done in it during the 12 months of the year. With the help of the moon we can improve the harvest without using any fertilizer to enhance it. Plants grow healthier and are sturdier if you work with them at the right time.
The moon travels within 27.2 days through the 12 zodiacal sign. Each sign has a specific quality of day and rules over a part of a plant. Aries is a fire day. It rules over fruit. Therefore we do whatever we can when it comes to plants which end up in fruit. If you feel the soil you can feel the warmth of the day in it. Plants planted during fire days need more water.
At the end of the course you should be able to use all the knowledge in your garden and see improvement by doing so. Anybody can do it. Be it an old hand in gardening or a person just starting out to the adventure. Anybody interested in gardening could have a lot of fun doing this course.
Modules
Module 1
General data of the moon
Numbers and facts
History of the moon
Why using the power of the moon is a good idea
The journey through the zodiacal signs
Different moon phases
Zodiacal signs and their quality
Moon calendar
Module 2
March – what to do and when
April – what to do and when
May – what to do and when
What plants work well together which not
Samples of experiments with the qualities of the days
Module 3
June – what to do and when
July – what to do and when
August – what to do and when
Harvesting and preservation tips
How to fight bugs
Some more samples of experiments
Module 4
September – what to do and when
October – what to do and when
November – what to do and when
Focus on giving animals which want to survive the winter in our garden a nice warm spot
Cleaning out the pots and green house
Starting getting ideas about new plans for the next year and how to deal with them
Module 5
December – having a look at how to deal with pot plants in our house which we use throughout the year of course
January – colour and moods – which sign is best to make decisions – which signs are the worst and which sign reigns over which colour
February – starting again some work in the garden
Entry Requirements
There is no experience or previous qualifications required for enrolment on this course. It is available to all students, of all academic backgrounds.
All course fees, inclusive of all payment plans including our Premium Credit Limited option, must be settled before certification can be ordered.
*You will have access to the course for 24 months.

Assessment
Assessment Method
After each lesson there will be a question paper, which needs to be completed and submitted to your personal tutor for marking. This method of continual assessment ensures that your personal tutor can consistently monitor your progress and provide you with assistance throughout the duration of the course.
What's Included
All study materials
Study Guide
Full Tutor and Admin support
Qualifications
On successful completion of your course you will receive the learndirect Certificate of Completion of Training in Moon Gardening.
Your course certificate will also state the number of CPD points/hours the course is eligible for.
View a sample of the certificate (opens in new window)
learndirect is one of the largest integrated providers of courses and qualifications, training, and employment services in the UK
Each year around 6,000 businesses equip their staff for success with learndirect
learndirect have helped more than 75,000 businesses equip their employees with the skills needed to improve productivity.
Almost 700,000 maths and English test passes have been achieved with learndirect.
300,000 people fulfilled their career ambitions last year with learndirect.
Over 250,000 apprentices have achieved with learndirect.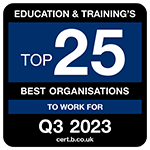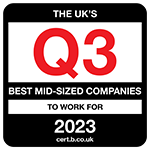 Sign up to our Newsletter