Master Herbalist (Phytotherapy)
Master Herbalist (Phytotherapy)
Overview
This comprehensive master herbalist course delivers a broad spectrum of information on herbal medicine, aromatherapy and the use of flower essences.
About Our Master Herbalist Course
Through our Phytotherapy course, you will discover the history of herbal medicine, how to cultivate and use herbs for health, cooking, nutrition and beauty, and how to conduct a consultation and prepare external remedies specific to client needs.
The course material includes details of nearly 900 herbs, their habitat, uses and actions, and any contraindications. This herbal medicine course draws from international knowledge and includes lessons on the three main traditions of healing (Chinese, Western, and Ayurvedic), as well as a full database of herbal medicine uses, properties and actions.
With this herbalism course, you will also gain a thorough understanding of the theory and uses of aromatherapy oils, flower essences, Bach remedies and tissue salts.
The legal aspects of operating a herbal medicine consultancy are also disclosed in this courseware, providing you with up-to-date information on running your own business. By completing this course you will be fully conversant with modern practices relating to the use of herbal and plant remedies.
What Could I Do After Taking This Phytotherapy Course?
Work as a Master Herbalist. After taking our Master Herbalism course, you could apply for a variety of jobs working for herb product development firms, acting as a nutritional consultant, writing about health and other relevant topics, offering instruction in alternative medicine and consulting for herb product retailers.
Further your training. If you wish to further your training and education, you could apply for a degree program in Herbal Medicine.
History of Herbal Medicine
What is a Herb?
Botany - Understanding Plants
Biochemistry and Chemistry
Contra-Indications and Cautions
Phytonutrients
Outlines of over 850 Herbs and Practical Work to do
Herbs of the Bible
Outline of Chinese Medicine
Outline of Ayurvedic Medicine
Outline of Clinical Medicine
How to make Compresses, Decoctions and Tinctures etc
Over 60 Essential Oils and how to use them plus Index
Herbs used in Homeopathy and Bach Remedies
Flower Essences plus Index of Lessons 23 and 24
Outline of Nutrition, Cooking and Cultivation of Herbs
Spiritual Dimension
For a more detailed syllabus on this course, click here
Modules
Assessment Method
After each lesson there will be a question paper, which needs to be completed and submitted to your personal tutor for marking. This method of continual assessment ensures that your personal tutor can consistently monitor your progress and provide you with assistance throughout the duration of the course.
What's Included
All study materials
Study Guide
Full Tutor and Admin support
The course fee includes the awarding body registration and certification fee (valued at upto £30.00)
What is NCFE
NCFE is the UK's longest established awarding body, recognised as a highly professional and responsive organisation, committed to maintaining excellent customer service and a friendly approach.
NCFE is recognised as an awarding body by the qualification regulators ('regulators') for England, Wales and Northern Ireland. The regulators are the Office of the Qualifications and Examinations Regulator (Ofqual) in England, the Department for Children, Education, Lifelong Learning and Skills (DCELLS) in Wales and the Council for Curriculum, Examinations and Assessment (CCEA) in Northern Ireland.
Accreditation by NCFE is a guarantee of quality. It means that the college has been inspected and approved by an independent and experienced education professional and is quality audited biannually by NCFE. The centre delivering the programmes has been licensed by NCFE on the basis of its own quality systems. At the end of an accredited course, successful learners will also receive an NCFE Award certificate of achievement.
For more information on this award, click here
Professional Membership
On completion of this course students can apply for membership to the Society for Holistic Therapists and Coaches (SHTC), a professional body who are dedicated to recognised standards of qualification and practice - students will also be able to use the initials 'SHTC' after their names.
For more information please visit the SHTC website at www.societytherapistscoaches.com
Requirements
There is no experience or previous qualifications required for enrolment on this course. It is available to all students, of all academic backgrounds.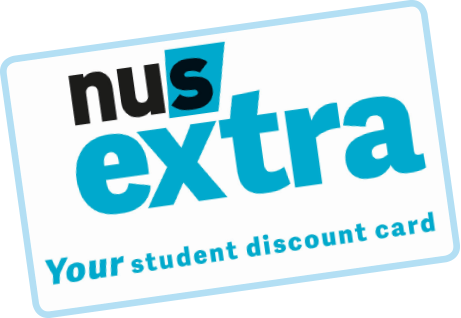 Get your NUS Extra card
All professional development students are eligible for the NUS Extra card, which gives you access to over 200 UK student discounts with brands like Co-op, Amazon and ASOS. Apply and find out more at http://cards.nusextra.co.uk/

Deko loans

Our 3 year 0% loans are provided by our partners Deko. Loan applications are processed over the phone with a member of our team and a decision can be provided within a matter of minutes.
All loans are subject to status & and Credit check Call now to speak to a member of the team 0800 101 901.