Level 3 Certificate Veterinary Receptionist
AUGUST OFFER
Tuesday 16th of August
279
guided
learning hours
Level 3 Certificate Veterinary Receptionist
Key points
Learn about the role of a veterinary receptionist.
Understanding veterinary terminology and clinical procedures.
Achieve a Level 3 Certificate qualification.
Start and study at any time.
Course Summary
About your Qualification
The Level 3 Certificate Veterinary Receptionist has been designed to give you the understanding needed to assist you if you are already in a veterinary receptionist role. It will also help you prepare for the role of a receptionist if you are considering this as a career path.
Over the course of five units, this online qualification examines the theoretical understanding needed for the role of the veterinary receptionist. The qualification covers the terminology and procedures common to veterinary practices. Learning covers the administrative duties of a receptionist and looks at the importance of communication and customer service.
All the material is readily available once you enrol, so you're able to start right away!
Getting Started
learndirect is the UK's leading online course provider. Our online courses and qualifications give you the flexibility to engage with your studies whenever suits you best.
The benefit of online learning means that you can plan your studies around your existing commitments. So, you're able to progress with your learning in a way that works for you, without the stressful balancing act. With no classes to attend or a timetable to stick to, you're in control of the pace and place of your learning.
What's more, we have dedicated and experienced online tutors to support you throughout your qualification. As well as all the material being readily available as soon as you enrol so you're able to start right away.
Modules
Unit 1: Principles of Customer Service and Communication in a Veterinary Practice
On completion of this unit you will:
Understand why customer service is an essential skill for the veterinary receptionist.
Understand challenging situations.
Understand how appointments are made.
Understand the payment process.
Understand veterinary insurances and the claims process.
Understand pet health plans.
Know how to handle customer complaints.
Understand bereavement and euthanasia.
Unit 2: Principles of Managing a Veterinary Reception Area
On completion of this unit you will:
Understand managing and maintaining the reception and waiting area.
Understand health and safety in a veterinary environment.
Know how to recognise basic animal behaviour.
Know how to safely approach an animal in the reception and waiting area.
Unit 3: Understanding a Range of Veterinary Products
On completion of this unit you will:
Understand pet food and nutrition.
Understand parasite control.
Understand products promoted to aid animal health.
Know how to provide advice to customers on products.
Know how to manage stock.
Unit 4: Understanding of Administrative Support in a Veterinary Practice
On completion of this unit you will:
Understand how to handle customer information.
Understand how to manage different mail services.
Understand how to complete relevant paperwork.
Unit 5: Understanding Veterinary Terminology and Clinical Procedures
On completion of this unit you will:
Understand veterinary terminology typically used in a veterinary practice.
Understand common clinical procedures in companion animals.
Requirements
There are no formal entry requirements for this qualification but you must be aged 16 or over. You should have a level of maturity appropriate for the role, including basic literacy and numeracy skills. Due to the nature of the role, work experience within a veterinary environment would be beneficial.
The qualification will be delivered online, and it is available to start at any time. Enrolment remains valid for 2 years and you can complete the qualification at your own pace.
*You will have access to the course for 9 months only, after which, you can purchase extensions through your learning platform.

Assessment
To successfully gain the Level 3 Certificate Veterinary Receptionist, you must achieve 36 credits. You will be assessed through internal assessments conducted online at the end of each unit and assessed by one of our qualified animal tutors. No practical assessment is required.
When are you assessed?
As you're in control of how you learn, you're also in charge of when you hand in your assignments.
This enables you to take as long as you need to thoroughly understand the unit before completing any assignments.
Qualifications
NOCN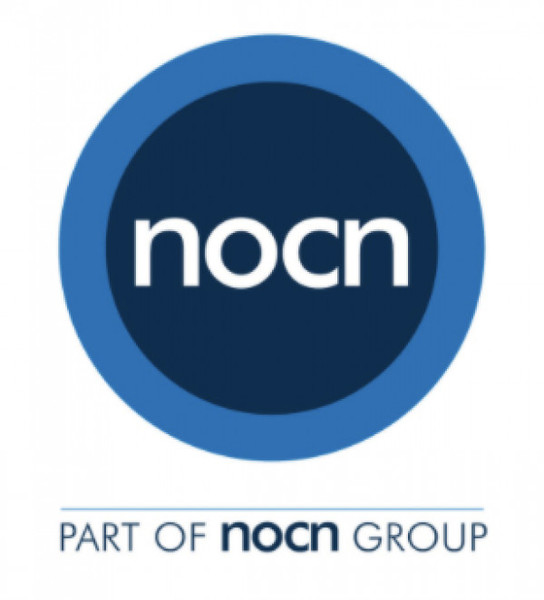 x
NOCN has been creating opportunities through learning and skills development for over 30 years. They are trusted and recognised by employers, training providers and learners in the UK and internationally, to provide a high quality, flexible service. NOCN believe passionately in the power of education and its impact on communities and individuals.

Careers in the veterinary sector are a popular choice. Whether you currently work as a veterinary receptionist or if you are considering this as a career path then this Certificate qualification is suitable for you.
On successful completion of the Level 3 Certificate Veterinary Receptionist, you could progress onto any Level 3 Diploma qualifications in related areas. We have plenty of other animal courses and qualifications for you to progress onto and further your career prospects. Alternatively, you may decide to progress directly into employment as a veterinary receptionist.
Sign up to our Newsletter