25% OFF
Save £77.00 - Don't miss out!
Introduction to Accounting Using Sage Business Cloud
Get in touch with us and we'll call you back
Get in touch with us and we'll call you back
OUR PASS RATE
Accounting & Finance
(National Average 60.7%)

97.2
%
SALE

Savings End Midnight Tuesday 12th December

SALE

Savings End Midnight Tuesday 12th December
Introduction to Accounting Using Sage Business Cloud
Ideal introduction to Sage Business Cloud
Learn how to run a business
Gain an understanding of bookkeeping and accounts
Learn from home
Complete the course at your own pace
Start learning the day you enrol
This introductory course to Sage Business Cloud is ideal for anyone with little or no knowledge of bookkeeping or accounts.
Suitable for business owners, or anyone wanting to learn about how bookkeeping and accounting works in a business environment.
The course is also suitable for CPD as a gentle introduction to the subject area.
You will be introduced to key principles such as:
Setting up a new company
VAT rates
The basics of business
Invoicing and credits
Bank accounts – including reconciliations and payments
P&L and
Nominal ledger reports
Introduction to accounting using Sage Business Cloud uses simple terms and live examples to help you grasp concepts quickly.
You will get to use Sage software to produce reports and run an example company's accounts.
This course has been developed in partnership with Sage UK who will award your certificate upon completion of the course.
Modules
Introduction
Sales & Purchase invoices
The Bank Account
The Trial Balance
Entry Requirements
There are no requirements for this course.
All course fees, inclusive of all payment plans including our Premium Credit Limited option, must be settled before certification can be ordered.
*You will have access to the course for 24 months.

Assessment
There will be an exam at the end of this course.
Qualifications
On successful completion of your course you will receive the learndirect Certificate of Completion of Training in Sage BookKeeping Stage 1 Exam.
Your course certificate will also state the number of CPD points/hours the course is eligible for.
View a sample of the certificate (opens in new window)
learndirect is one of the largest integrated providers of courses and qualifications, training, and employment services in the UK
Each year around 6,000 businesses equip their staff for success with learndirect

learndirect have helped more than 75,000 businesses equip their employees with the skills needed to improve productivity.

Almost 700,000 maths and English test passes have been achieved with learndirect.

300,000 people fulfilled their career ambitions last year with learndirect.

Over 250,000 apprentices have achieved with learndirect.
OUR PASS RATE
Accounting & Finance

97.2
%
(National Average 60.7%)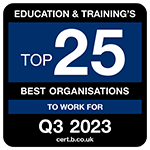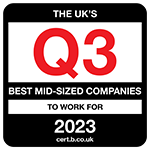 Sign up to our Newsletter