iGCSE Business Studies (International GCSE) – Exam Included
JULY OFFER
Tuesday 5th of July
130
guided
learning hours
iGCSE Business Studies (International GCSE) – Exam Included
This Course at a Glance
Understand how accounting and financial information aids decision making
Learn how to identify and satisfy customer needs in a changing market
Aimed at students looking to gain GCSEs
Gain a globally recognised Level 2 qualification
A stepping stone to advanced business courses
Exam included
100% online
About Your Course
Knowing how to make a business profitable, efficient and adaptable to changing market needs is something that will make you a highly desirable employee across a range of industries. These skills are needed in every type of operation from tech development to healthcare departments and even the fashion industry.
For this reason, choosing to gain accredited qualifications in business will align you perfectly for a host of professional opportunities. If you're a student who wants to get on the path to achieving academic business qualifications, this International GCSE (iGCSE) Business (9-1) course is an ideal place to start.
As an internationally recognised Level 2 qualification, it's the first of many academic business qualifications you can gain. On successful completion, you can move on to Level 3 and degree level business courses. As such, it opens the door to many academic and professional opportunities.
As it is designed to equip you for further study, you will build a foundation knowledge in a host of important areas. You will explore business finance and marketing, business activity and influences on business, and more.
With this knowledge, you will have a better understanding of business concepts, business terminology, business objectives and the integrated nature of business activity. You will also appreciate how the main types of business are organised, financed and operated.
Care and attention have been paid to make sure the online course materials are interesting and engaging. The course is also designed to build your understanding and awareness of business concepts so you can apply them to real-life scenarios. As such, it enables you to participate effectively in global society as a citizen, producer and consumer.
Getting Started
learndirect is the leading UK online course provider. This International GCSE (iGCSE) Business (9-1) – Exam Included is an Edexcel academic qualification awarded by Pearson, the UK's largest awarding organisation. This course is part of a suite of International GCSE qualifications offered by Pearson.
With more than 150 years of international education experience, Edexcel qualifications have firm academic foundations, built on the traditions and rigour associated with Britain's education system.
Being offered completely online, this course also provides you with the flexibility of completing your iGCSEs from the comfort of home, or wherever suits you best. There are no classes or restrictive timetables to adhere to, so you can simply log on and learn as and when you have the time.
Modules
Unit 1: Business Activity and Influences on Business
This section covers the various objectives of a business, changing business environments and the criteria for judging success. The focus is on the importance of having clear business objectives and how the business environment provides opportunities for, and imposes constraints on, the pursuit of these objectives
Unit 2: People in Business
This section looks at people in organisations, focusing on their roles, relationships and management in business
Unit 3: Business Finance
This section explores the use of accounting and financial information as an aid to decision making
Unit 4: Marketing
This section focuses on identifying and satisfying customer needs in a changing and competitive international environment
Unit 5: Business Operations
This section examines the way organisations use and manage resources to produce goods and services
Requirements
There are no entry requirements to enrol on this course. However, the assessments for this iGCSE are only available in English, and for this reason, each learner must be able to work in English.
It is recommended that learners can read and write in English at Level B2 of the Common European Framework of Reference for Languages.
*You will have access to the course for 18 months only. You can purchase course extensions here.

Assessment
This International GCSE in Business comprises two examinations:
Paper 1: Investigating Small Businesses
1 hour and 30 minutes
Externally assessed
50% of the qualification
Single tier of entry
Calculators can be used
80 marks
Questions focus on small businesses in a local/national market
Paper 2: Investigating Large Businesses
1 hour and 30 minutes
Externally assessed
50% of the qualification
Single tier of entry
Calculators can be used
80 Marks
Questions focus on large businesses in a multinational/global market
Tutors & Exams
Tutors and Exams provides examination and assessment facilities primarily aimed at private and home educated candidates.
Tutors and Exams currently have five examination centres located around the country: Bolton, Coventry, Doncaster, St Neots Cambridgeshire and Wimbledon. All are approved for examination delivery by the Joint Council for Qualifications (JCQ).
In addition to their examination centres they also have a dedicated Science laboratory based in Birmingham with the ability to deliver A Level Science practicals all year round and access to another Science laboratory located in London.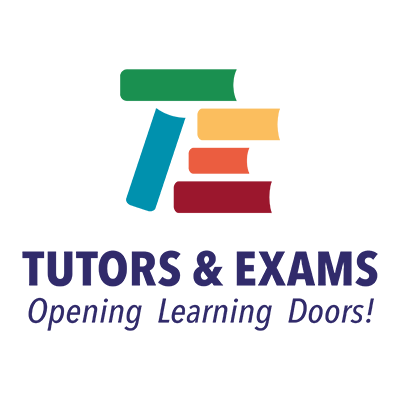 Qualifications
Pearson Edexcel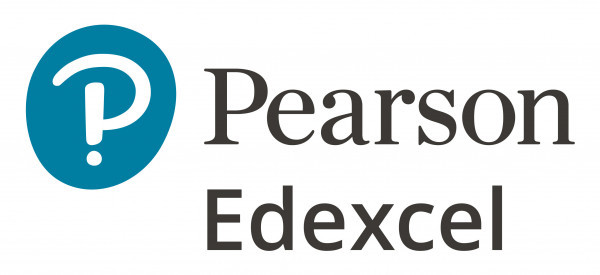 On successful completion of this iGCSE, and the associated exam, you will have gained an iGCSE in Business.
International GCSEs (iGCSEs) enable successful progression to A Level study and beyond. This course has been created in collaboration with International Advanced Level and GCE A Level Teachers, as well as Higher Education Professors to validate the appropriateness of the qualification, including its content, skills development and assessment structure.
Pearson Edexcel are the UK's largest awarding body and we are regulated by Ofqual (England), SQA Accreditation (Scotland), CCEA Accreditation (Northern Ireland) and Qualifications Wales (Wales). They offer academic and vocational qualifications that are globally recognised and benchmarked, with educational excellence rooted in names like Edexcel, BTEC, EDI and LCCI.

Progression
By successfully completing this International GCSE (iGCSE) Business (9-1), and the associated exams, you can progress to:
International AS and iALevels in Business and other subjects
Vocational qualifications, such as BTEC Nationals and Access to Higher Education Diplomas
Sign up to our Newsletter