Foot Health Practitioner (Advanced) – Fast Track
Foot Health Practitioner (Advanced) – Fast Track
Overview
Our Fast Track Foot Health Practitioner course allows you to become fully qualified in the fastest possible time. When you enrol you are given access to the theory lessons. After each lesson you complete a multiple choice question paper on the lesson. At the end of the course there is a final piece of course work which you complete while you are studying your practical with us. You pick the practical date you want to attend when you register and once you have completed your practical you will be fully qualified to begin your career as a Foot Health Practitioner. Typically students complete their course in under a month under the fast track route. Due to the "fast track" nature of this version of the course we are also able to offer it to learners at a significantly reduced cost to the ordinary version of this course.
Lesson 1:
Intro/ organisation/ tissues/ cartilage/ ligament/ tendon/ bone/ fractures/ skeletal development/ the human skeleton/ leg skeleton/ foot skeleton/ anatomical planes/ terms of reference/ foot arches
Normal stance and posture/ pes planus/ articulations/ tendons/ retinaculae/ movement/ pes plano-valgus
Lesson 2:
Muscle tissues/ structure/ groups/ muscles of the leg and foot, HAV limitus/ rigidus/ metatarsalgia/ arthritis/ gout/ sprains/ treatment of pes plano-valgus
Lesson 3:
Blood structure/ heart/ vessels/ circulation/ arteries/veins/ capillaries/ respiration/ circulatory disorders/ atherosclerosis/ stenosis/thrombosis/ ulceration/ varicosity/ pulses/ blood borne disease/ pathogens/ fungi/ viruses/ bacteria/ exercise and the cardiovascular system/ disinfection and sterilisation
Lesson 4:
Integumentary system/ skin hair and nails/ normal function and growth mechanisms/ homeostasis/ instruments / skin pathologies-corns, callus, etc/ nail dystrophies/ peripheral perfusion/ tissue viability/ gangrene/ malignancies
Lesson 5:
Materia medica/ antiseptics/ styptics/ varnishes/ creams/ pre and post ops/ cleanliness and personal hygiene/ self-presentation/ diagnosis/ prognosis/ records and book-keeping/ styles of practise
Lesson 6:
Lymphatic circulation/ relationship to blood circulation/ lymphoedema/ path of infection/ route of metastasis/ when and how to refer
Lesson 7:
CNS/ ANS/ nerve supply to foot sensation and pain/ areas served by individual nerves/ peripheral circulation examination/ Raynauds syndrome/ neuropathy/ neurological examination
Lesson 8:
Endocrine system and hormones/ diabetes mellitus and its significance/ neuropathy/ paddings and dressings
Lesson 9:
External respiration/ gaseous exchange in the lungs/ internal respiration/ measurement of blood pressure/ the ankle brachial pressure index/ varicose veins/ skin disorders and conditions/ differential diagnosis/ fungal infections/ yeast infections/ sweating disorders/ instruments/
Lesson 10:
Pathology/ organ changes/ factors causing hypertrophy and hyperplasia/ factors causing atrophy/ neoplasms/ elements of nutrition/ setting up a practice
Lesson 11:
Starting Your Own Business
Lesson 12:
Marketing Your Business
For a more detailed syllabus on this course, click here.
Requirements
There is no experience or previous qualifications required for enrolment on this course. It is available to all students, of all academic backgrounds.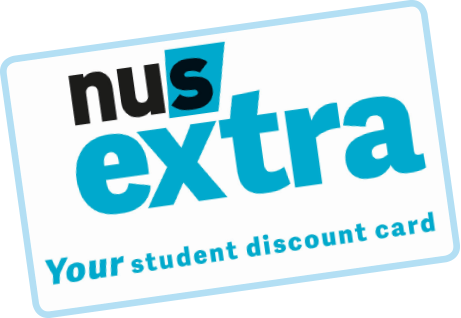 Get your NUS Extra card
All professional development students are eligible for the NUS Extra card, which gives you access to over 200 UK student discounts with brands like Co-op, Amazon and ASOS. Apply and find out more at http://cards.nusextra.co.uk/

Deko loans

Our 3 year 0% loans are provided by our partners Deko. Loan applications are processed over the phone with a member of our team and a decision can be provided within a matter of minutes.
All loans are subject to status & and Credit check Call now to speak to a member of the team 0800 101 901.