Feline Care, Behaviour and Welfare Award (RQF) Level 3
Overview
Key Points
Learn about the causes of feline diseases
Develop an understanding of feline welfare
Study feline communication and psychological factors
Learn core skills to work with felines in a professional setting
Gain your qualification within weeks
Study online around your existing commitments
About your Course
This level 3 award in feline care, behaviour and welfare will provide you with the essential knowledge required to work safely with felines in a professional setting such as a cattery.
You will learn about common feline diseases, feline welfare and how to provide an environment enriching to felines.
The course also provides the opportunity to study feline psychology and behaviour, allowing you to spot external factors that could be impacting on behaviour, including how to manage stress and aggression. You will also explore the bond between humans and felines and how that can impact on behaviour.
This course is ideal for anyone wanting to work with cats in a feline care or cattery setting. It will provide you with a core understanding for you to gain employment as well as open up opportunities for further study.
Getting Started
learndirect is the leading UK distance learning provider. This feline care, behaviour and welfare award level 3, is recognised and regulated by the Office of Qualifications and Examinations Regulation (Ofqual). So you can be confident that the material is relevant and meets Animal Activities Licensing (AAL) Higher Standard requirements.
This level 3 award will help you start a career caring for cats in a professional setting and give you the opportunity to gain further qualifications to help your progress.
You can learn around your existing job or family commitments, as this course is provided completely online.
You will be assigned a dedicated tutor who can advise and guide you through the course, as well as provide constructive feedback on assignments. This ensures you are on the right track with your education and better prepared to safeguard animal welfare.
There are flexible payment methods available and you can start learning from the moment you enrol.
Modules
This level 3 award consists of two units:
Unit 1: Care of Felines in Catteries
Upon completion of this unit you will:
Understand the causes of feline diseases
Understand feline welfare in catteries
Know how to provide environmental enrichment in feline care
Understand the effective administration of medications to felines
Unit 2: Feline Behaviour and Psychology
Upon completion of this unit you will:
Understand communication behaviour in felines
Know the learning theory that is used in feline training
Understand psychological factors that contribute to feline behaviour
Understand physiological factors that contribute to feline behaviour
Understand the impact of the feline-human relationship on feline behaviour
Requirements
There are no specific entry requirements to access this qualification, bar the minimum age for access to this qualification is 16 years.
Total study time for this course is 100 hours.
Assessment
You will be required to create and submit a portfolio of evidence to earn your qualification.
Qualifications
Open College Network West Midlands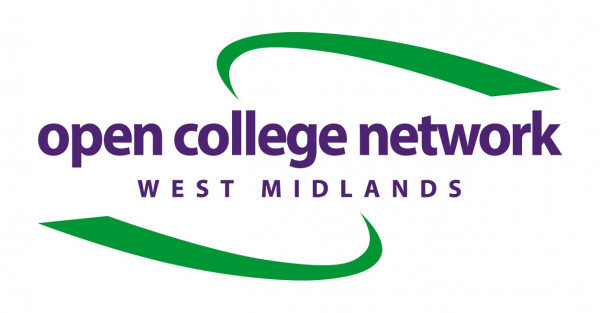 You will be required to create and submit a portfolio of evidence to earn your qualification.
Open College Network West Midlands are a national Awarding Organisation, regulated by Ofqual, the Quality Assurance Agency for Higher Education (QAA) and Qualifications Wales, to develop and award nationally recognised qualifications.
Open College Network West Midlands work in partnership with employers, training providers, colleges, universities, schools and voluntary and community organisations to offer vocational credit-based qualifications, Access to Higher Education Diplomas and quality assured Customised Accreditation that enables learners gain employment or to progress into further learning and Higher Education. They also Quality Endorse organisations internal training and skills delivery.
Developing your career
This qualification has been developed to provide learners with knowledge of felines in boarding facilities. This Award meets the licensing requirements for The Animal Welfare (Licensing Activities Involving Animals) (England) Regulations 2018. Learners will gain knowledge on the care of felines in catteries and feline behaviour and psychology.
This qualification can be used to enable learners to gain the knowledge to obtain employment in boarding facilities. It will also enable progression to the Level 3 Diploma in Feline Care, Behaviour and Welfare, and onto higher levels of animal related study.