25% OFF
Save £71.50 - Don't miss out!
e-Business - Introduction
Get in touch with us and we'll call you back
Get in touch with us and we'll call you back
OUR PASS RATE
Business & HR
(National Average 51.8%)

97.5
%
SALE

Savings End Midnight Tuesday 12th December

SALE

Savings End Midnight Tuesday 12th December
e-Business - Introduction
e-business is everywhere. Most newspapers and magazines carry articles about the hottest new idea for conducting commerce over the Internet. But what is the truth behind the e-business world? How does it operate? How and why does a business go on-line?
As e-commerce increasingly creeps into all facets of everyday life we need to understand how e-business evolved, the technologies and business models that drive it, the threat it poses to traditional business models, and how it is likely to grow in the future. In this course we aim to provide an answer to these questions and to develop a fuller understanding of e-business opportunities.
Modules
Lesson 1: HISTORICAL DEVELOPMENT OF THE INTERNET AND E-BUSINESS
An historical background to the technologies and business models that have arisen over the past several decades to arrive at the e-business infrastructure that we have today.

Lesson 2: DEFINING E-BUSINESS
A detailed definition of e-business, in terms of how transactions are conducted.

Lesson 3: E-BUSINESS VERSUS TRADITIONAL BUSINESS MODELS
How existing businesses are being threatened by electronic transactions and the e-business models that have grown up around them.

Lesson 4: DRIVERS FOR CHANGE
The drivers for organisations to consider embracing e-business, and taking a high-level view of where e-business concepts can be applied within business processes.

Lesson 5: LOOKING TO THE FUTURE
A brief look at the future of e-business in terms of new business models, the role of new technologies and the changing global economic situation.
Entry Requirements
There is no experience or previous qualifications required for enrolment on this course. It is available to all students, of all academic backgrounds.
All course fees, inclusive of all payment plans including our Premium Credit Limited option, must be settled before certification can be ordered.
*You will have access to the course for 24 months.
Qualifications
On successful completion of your course you will receive the learndirect Certificate of Completion of Training in e-Business - Introduction.
Your course certificate will also state the number of CPD points/hours the course is eligible for.
View a sample of the certificate (opens in new window)
learndirect is one of the largest integrated providers of courses and qualifications, training, and employment services in the UK
Each year around 6,000 businesses equip their staff for success with learndirect
learndirect have helped more than 75,000 businesses equip their employees with the skills needed to improve productivity.
Almost 700,000 maths and English test passes have been achieved with learndirect.
300,000 people fulfilled their career ambitions last year with learndirect.
Over 250,000 apprentices have achieved with learndirect.
OUR PASS RATE
Business & HR

97.5
%
(National Average 51.8%)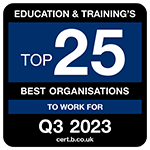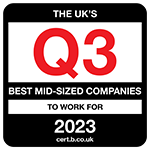 Sign up to our Newsletter