Crime Writing
About the Level 3 Crime Writing Certificate
From Agatha Christie to Patricia Cornwell, crime has sold hundreds of millions of books worldwide. Beyond traditional fiction this genre blends forensic methods and real investigative methods that readers appreciate so much in crime novels. The writing course begins with an introduction to criminology and suspense writing, walks you through the techniques of building characters, plot and dialogue. There is also a forensic dimension to it with a module on crime scenes and motives, and it ends with a practical perspective on the business of getting published.
This home study course is specifically addressed to people with little or no experience in crime fiction. It was designed to take students on a journey from research methods down to the practicalities of getting published. Along the way you will develop your writing craft, under the expert guidance of experienced tutors.
Who should study this course?
This distance learning course is just as suitable for skilled writers who would like to broaden their techniques or master the art of building suspense and character profiles, much as it suits those who enjoy reading crime fiction and would like to try their hand at writing it as well.
You can be an experienced writer or a novice in writing fiction. You can join this course either way. There is no need for precedent qualifications or any other experience. You are welcome to embark on this course straight away.
What happens after the course?
After you complete the Level 2 Certificate in crime writing, you may choose to take another writing course to develop your skills even further, or you may follow a career in a publishing house, assessing other writers' work. You may also complement this course with a communications program and take up a job in investigative journalism, or in public relations keeping the criminology field.
You could also try your hand at writing the crime fiction you dreamt of, and go on to become an acclaimed novelist, like Joe Dunthorne, Anne Enright, or the author of "Before I Go to Sleep" SJ Watson. Jobs that you may consider as well could include:
Crime writer
Publishing editor
Crime reporter
For more information about this course, give us a call on this number: 01202 006 464
Modules
Introduction to Crime, Mystery & Suspense Writing
How to Research
Putting the Story Together
Characters, Plot & Dialogue
Motives & Crime Scenes
Editing & Polishing Your Work
The Business of Getting Published
Requirements
There is no experience or previous qualifications required for enrolment on this course. It is available to all students, of all academic backgrounds.
Endorsement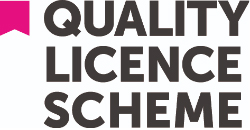 At the end of this course successful learners will be given the option to receive a Certificate of Achievement from the Quality Licence Scheme and a Learner Unit Summary (which lists the components the learner has completed as part of the course).
Level 3 Crime Writing Certificate of Achievement
The course has been endorsed under the Quality Licence Scheme. This means that learndirect has undergone an external quality check to ensure that the organisation and the courses it offers, meet defined quality criteria. The completion of this course alone does not lead to a regulated qualification* but may be used as evidence of knowledge and skills gained. The Learner Unit Summary may be used as evidence towards Recognition of Prior Learning if you wish to progress your studies in this subject. To this end the learning outcomes of the course have been benchmarked at Level 3 against level descriptors published by Ofqual, to indicate the depth of study and level of demand/complexity involved in successful completion by the learner.
The course itself has been designed learndirect to meet specific learners' and/or employers' requirements which cannot be satisfied through current regulated qualifications. The Quality Licence Scheme endorsement involves robust and rigorous quality audits by external auditors to ensure quality is continually met. A review of courses is carried out as part of the endorsement process.
The Quality Licence Scheme is part of the Skills and Education Group, a charitable organisation that unites education and skills-orientated organisations that share similar values and objectives. With more than 100 years of collective experience, the Skills and Education Group's strategic partnerships create opportunities to inform, influence and represent the wider education and skills sector.
The Skills and Education Group also includes two nationally recognised awarding organisations; Skills and Education Group Awards and Skills and Education Group Access. Through our awarding organisations we have developed a reputation for providing high-quality qualifications and assessments for the education and skills sector. We are committed to helping employers, organisations and learners cultivate the relevant skills for learning, skills for employment, and skills for life.
Our knowledge and experience of working within the awarding sector enables us to work with training providers, through the Quality Licence Scheme, to help them develop high-quality courses and/or training programmes for the non-regulated market.
*Regulated qualification refers to those qualifications that are regulated by Ofqual / CCEA / Qualification Wales
To view a sample of the Certificate of Achievement, please click here.
Sign up to our Newsletter