25% OFF
Save £55.00 - Don't miss out!
Conscious Romantic Relationships
Get in touch with us and we'll call you back
Get in touch with us and we'll call you back
SALE

Savings End Midnight Tuesday 12th December

SALE

Savings End Midnight Tuesday 12th December
Conscious Romantic Relationships
The incidence of troubled, unfulfilling, and failed marriages/relationships is at an epidemic level, and the Conscious Romantic Relationships course is designed to create an evolution in the levels of introspection, emotional awareness, and communicative skills, needed to make relationships the healthy, self teaching, and lasting experiences they so often could be.

Couples with mainly unconscious energy running through their relationship run a high risk of experiencing repeated difficulties that eventually lead to the ending of the relationship. What is more painful, is that many times both partners still care deeply, and even still feel love for one another, and are at a loss of knowing what went wrong.

If only they had the knowledge that they needed to save the relationship.

The Conscious Romantic Relationships course will give you and your partner the knowledge that you need to solve long standing relationship struggles at last, and to bring into being essential changes that will create a solid, fulfilling, loving, and long lasting union.
Modules
Introduction - description of the conscious romantic relationship.
What is emotional consciousness/awareness?
Evolution of emotional consciousness/awareness.
Conscious learning & romantic relationships.
Current relationship models.
Two paths to learning within your relationship: fear, denial, & pain vs. insight & love.
The school of insight & love/conscious communication.
Creating emotional intimacy.
Discovering your primary love currency.
Key concepts of the conscious romantic relationship.
Surface level communicative skills- conflict resolution.
Overcoming setbacks & challenges.
Entry Requirements
There is no experience or previous qualifications required for enrolment on this course. It is available to all students, of all academic backgrounds.
All course fees, inclusive of all payment plans including our Premium Credit Limited option, must be settled before certification can be ordered.
*You will have access to the course for 24 months.

Assessment
Assessment Method
After each lesson there will be a question paper, which needs to be completed and submitted to your personal tutor for marking. This method of continual assessment ensures that your personal tutor can consistently monitor your progress and provide you with assistance throughout the duration of the course.
What's Included
All study materials
Study Guide
Full Tutor and Admin support
Qualifications
On successful completion of your course you will receive the learndirect Certificate of Completion of Training in Conscious Romantic Relationships.
Your course certificate will also state the number of CPD points/hours the course is eligible for.
View a sample of the certificate (opens in new window)
learndirect is one of the largest integrated providers of courses and qualifications, training, and employment services in the UK
Each year around 6,000 businesses equip their staff for success with learndirect
learndirect have helped more than 75,000 businesses equip their employees with the skills needed to improve productivity.
Almost 700,000 maths and English test passes have been achieved with learndirect.
300,000 people fulfilled their career ambitions last year with learndirect.
Over 250,000 apprentices have achieved with learndirect.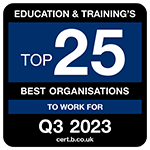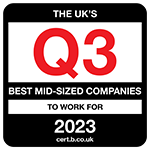 Sign up to our Newsletter