25% OFF
Save £99.00 - Don't miss out!
Comprehensive Writing
Get in touch with us and we'll call you back
Get in touch with us and we'll call you back
SALE

Savings End Midnight Tuesday 12th December

SALE

Savings End Midnight Tuesday 12th December
Comprehensive Writing
Our Comprehensive Writing Course will show you how to write by using the things you know best: your life experiences, your interests, your hobbies, your talents, and your skills.
The course and instructional materials are the result of many years' painstaking research into every facet of writing. The course has been continually updated to make it the most comprehensive available in the world today.
The course is written so that even the most inexperienced person can understand it easily. It enables anyone to start from the very beginning and progress through to writing for publication. The course is comprehensive in scope, covering all aspects of writing for publication today.
We believe that anyone with a modicum of determination can be assisted in writing for profit with the help and guidance of our personalised tuition.
Modules
Saleable Articles
The Right Way to Plot
Writing Saleable Articles
Writing Effective Stories
Essential Fiction Know-How
The Way To Characterize
More About Characterization
Selling Short Stories
Writing Juvenile Fiction
Non-Fiction Writing
Writing The Novel
Writing The Play
Writing For Radio
Writing For Television
How To Write For Pleasure and Profit
Entry Requirements
There is no experience or previous qualifications required for enrolment on this course. It is available to all students, of all academic backgrounds.
All course fees, inclusive of all payment plans including our Premium Credit Limited option, must be settled before certification can be ordered.
*You will have access to the course for 24 months.
Qualifications
On successful completion of your course you will receive the learndirect Certificate of Completion of Training in Comprehensive Writing.
Your course certificate will also state the number of CPD points/hours the course is eligible for.
View a sample of the certificate (opens in new window)
learndirect is one of the largest integrated providers of courses and qualifications, training, and employment services in the UK
Each year around 6,000 businesses equip their staff for success with learndirect
learndirect have helped more than 75,000 businesses equip their employees with the skills needed to improve productivity.
Almost 700,000 maths and English test passes have been achieved with learndirect.
300,000 people fulfilled their career ambitions last year with learndirect.
Over 250,000 apprentices have achieved with learndirect.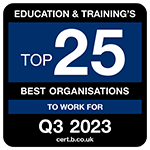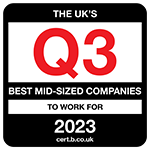 Sign up to our Newsletter