CMI Certificate in Strategic Management and Leadership Practice Level 7 (RQF)
SALE

Savings End Midnight Tuesday 31st January

SALE

Savings End Midnight Tuesday 31st January
CMI Certificate in Strategic Management and Leadership Practice Level 7 (RQF)
This Course at a Glance
Designed for people wanting to become a CEO or business director
Understand leadership and entrepreneurship in strategic contexts
Come away with a nationally recognised Level 7 CMI qualification
Equivalent to a Master's Degree
For those aged 19 and above
100% online course
No exams
About Your Certificate
If you're looking to become or move up to the position of CEO, director or senior manager in a business, the Level 7 suite of CMI qualifications is for you! This Level 7 Certificate in Strategic Management and Leadership Practice will develop your professional management and leadership practice, as well as your entrepreneurial abilities.
Learn To Think Strategically
To be a pivotal driving force behind a business's success, you need to have a strategic vision and an approach to achieving it that can adapt to changing market conditions. This means you need to be an agile, creative, knowledgeable, and resilient leader who always thinks of the big picture.
This course will help you assume this role with effect by helping you understand strategic leadership in an organisational context. It will delve into common challenges faced, plus the theoretical perspectives, methods, behaviours and skills you need to adopt to improve your professional practice.
Throughout your studies, your ability to respond to complex organisational challenges creatively will be tested.
Develop An Entrepreneurial Mindset
An entrepreneurial mindset can unearth opportunities, inventions, re-inventions and solutions that can improve life and solve social, cultural or environmental problems. That is why developing this mindset is crucial to becoming a leader who can think outside the box.
This course will also explore the principles of entrepreneurial practice, so you will appreciate the different contexts in which entrepreneurship can flourish and adopt the characteristics of entrepreneurial leadership.
Getting Started
learndirect is the leading UK online course provider, helping students of all lifestyles to juggle education easily with their schedule. This CMI Level 7 Certificate in Strategic Management and Leadership Practice is a nationally recognised qualification that will help you climb to the top of the ladder in your leadership and management career.
Get Educated To The Highest Standard
The Chartered Management Institute (CMI) provides the highest standard of education in the management and leadership domain. This is because it's the benchmark professional body for the management and leadership sector, and the only sector-related organisation that can award Chartered status to leadership and management professionals.
Your Education Your Way
Say goodbye to worrying about fitting your education around your lifestyle. With our online courses, there are no classes or timetables, so you can move through the materials at your pace and get qualified when you're ready.
Plus, if you aren't already a CMI member, you will gain access to a free Affiliate membership with the CMI for the duration of your studies!
Modules
Unit CMI 701: Strategic Leadership
Guided Learning Hours – 36
Total Unit Time – 110
Credits – 11
Upon completion of this unit, you will:
Understand the role and context for strategic leadership
Understand the behaviours and skills for strategic leadership
Unit CMI 711: Entrepreneurial Practice
Guided Learning Hours – 32
Total Unit Time – 90
Credits – 9
Upon completion of this unit, you will:
Understand entrepreneurship in strategic contexts
Understand the principles of entrepreneurial practice
Entry Requirements
Anyone aged 19 and above can enrol on this course.
Experience in a leadership or management role is highly beneficial to completing this course. However, there are no specific entry requirements to enrol.

Assessment
There are no exams involved in this course. Instead, you will evidence your understanding by passing a range of assessments.
Please note that you will need to sign and date a Statement of Authenticity to confirm the assessments you submit have been completed by yourself and not a third party.
Qualifications
CMI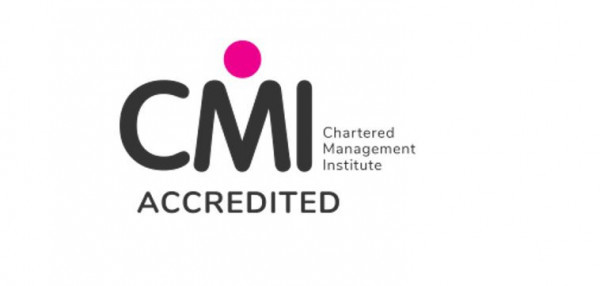 Upon successful completion of this online course, you will have achieved a nationally recognised Level 7 Certificate in Strategic Management and Leadership Practice (qualification number: 603/4834/3).
The Chartered Management Institute is a professional institution for management based in the United Kingdom.

This Level 7 Certificate in Strategic Management and Leadership Practice equips you to become an effective business leader at some of the highest levels, as well as developing your entrepreneurial abilities to set an organisation apart from the competition.
With this qualification, you can become a:
Director
Regional Manager
Senior Manager
Specialist Manager (with expertise in areas like finance, HR, IT, marketing, quality, risk, sales etc.)
Further Qualifications and Prospects
Following this Level 7 CMI Certificate, you can complete the highest Level 7 CMI qualification on offer with learndirect and develop your skillset to an advanced level.
This is through the:
This course will help you navigate and overcome the most complex challenges in business as well as elevate your management skills to a superior level.
Sign up to our Newsletter